Whether you hate it or love it, there is no denying that Juventus, a centuries-old football club based in Turin, is one of the greatest sporting pride of our country. Winner of 37 national titles, two Champions and two Intercontinental Cups, it is certainly among the most prestigious and followed clubs in the world. Everything was born from the idea of a group of Turin high school students, at the close of the nineteenth century…
The birth of Juventus and the contribution of the Canfari brothers
And it is in the heart of the historic center of Turin, on a bench in Corso Re Umberto, that the glorious history of Juventus is born. Bench on which some football fans students of the high school Massimo D'Azeglio used to meet. High schoolers, passionate and dreamers, were looking for an idea, a project that could unite them under a single symbol, a single name. This idea could only be connected to that fascinating sport that came from England, the undisputed home of the stitched leather ball.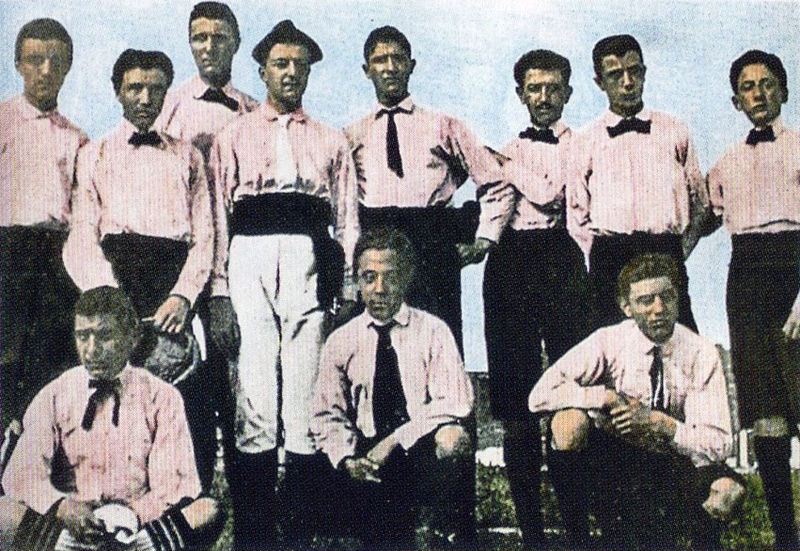 Thus it was that on November 1, 1897, a new sporting reality was born, which took the latin name of Sport-Club Juventus, which seems appropriate given its creation by very young founders. Founders including the brothers Eugenio and Enrico Canfari, the first real parents of the Juventus club. Enrico, in particular, made his bicycle workshop available as the headquarter of the Football Club. In fact, it was here that the first meeting was held to decide the association sum to favor the existence of Juventus. In the end the first partners were fifteen and decided to invest six lire a month.
The beginning of a glorious and winning story
And it was Enrico's brother, Eugenio Canfari, the first president of Juventus. After a year, however, the time came for Enrico, who did his best to organize the first games and find the first game uniforms. The new president, however, could hardly enjoy his creatures. In fact, in 1915, Enrico left for the First World War and died in battle. A few months earlier he had helped to make Hurrà, the first newspaper in black and white. Tints that, however, were not always of these two colors. Because of the costs, in fact, the first uniforms were cheap percale pink shirts, a fabric that cost only seventy cents a meter.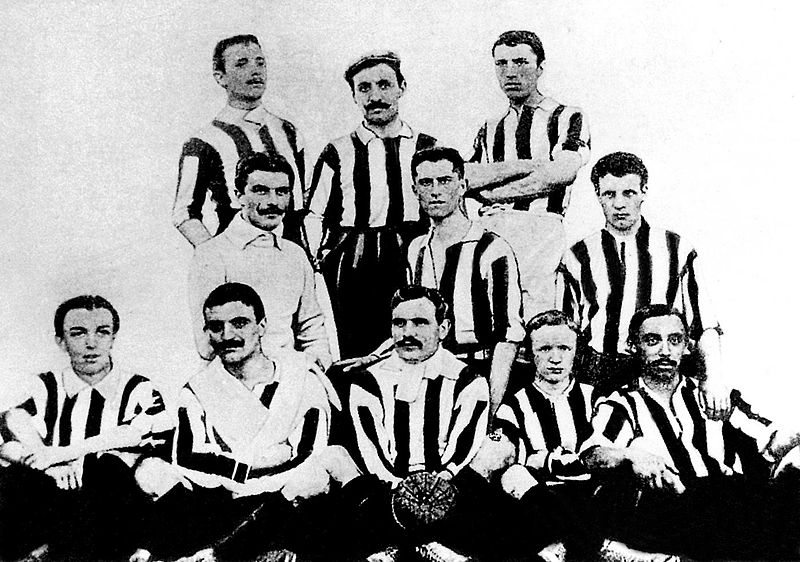 And so the Juventus players took the field until 1902, complete with a white Savoyard cap, a belt at the waist, a tie and black shorts. The Bianconeri was born when, once the uniforms were worn out, Goodley and Savage, the first foreigners in Juventus history, ordered the new uniforms from a Nottingham dealer. But the latter, instead of sending the requested red coats, sent the Notts County suits, in black and white colours. The error initially opposed the supporters, who soon, however, began to identify themselves with that combination that for 122 years has meant victory. Yes because Juventus won its first title already in 1905, eight years after the foundation. And since then, for over a hundred years, in Turin (but the Juventus supporters are many all over Italy and all over the world) this magnificent habit has not been lost.
1/11/1897 Juventus is born: from a school to the top of the world ultima modifica: 2019-11-04T09:55:31+01:00 da