Aielli: a treasure chest for lovers of small villages and street art talents. For fans of history and ancient architecture, vacation also becomes synonymous with knowledge. Come and visit Abruzzo to discover this really interesting place!
Discovering Aielli
The beautiful Italian peninsula comes back to life in the summer, especially now, due to recent health problems. Tourism is rekindled in these months and the small villages return to new life, thanks to a different type of warmer and more hospitable tourism. There are, in fact, many villages that several travelers do not yet know.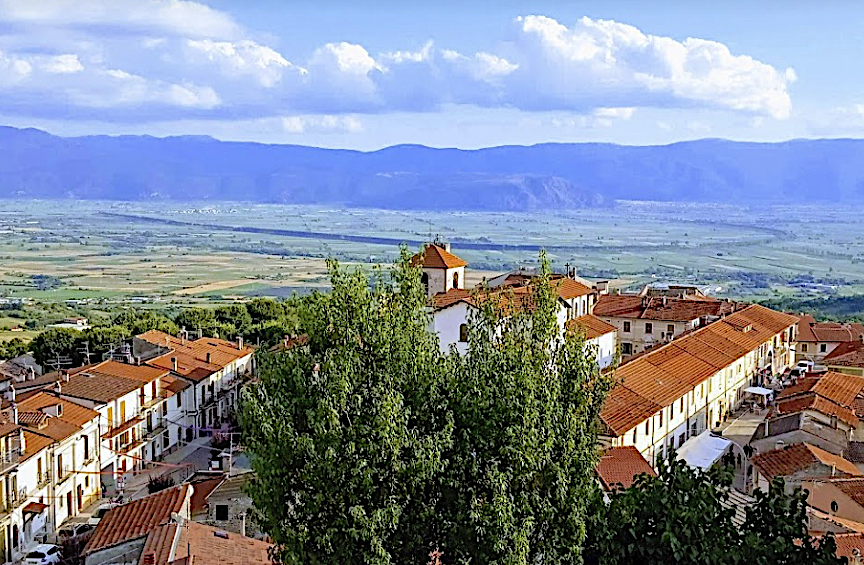 Between history and traditions
One of these, which deserves attention is Aielli, a town of great beauty and at the same time a treasure trove of modernity. A place where antiquity and modernity coexist and where a truly unexpected combination is created, especially for lovers of Street art, thanks to projects of interest for lovers of painting and also of writing. Aielli is located in Abruzzo, in the province of L'Aquila with just over 1400 inhabitants. It stands on a rocky buttress and is embraced by two streams that flow along Lake Fucino. The pretty Marsican municipality today consists of two villages: Aielli alto and the new one, which was rebuilt, further down after 1915 following various seismic events near the railway station.
Between new and old
The old village located over a thousand meters above sea level is considered one of the highest centers in Marsica. Those who love getting lost in the alleys of historical places, will love this place. Its intertwined streets and ancient architecture make it one of the most stimulating places to see. For the mild climate, walking will become even more pleasant, especially in the evening, at the sight of the stars.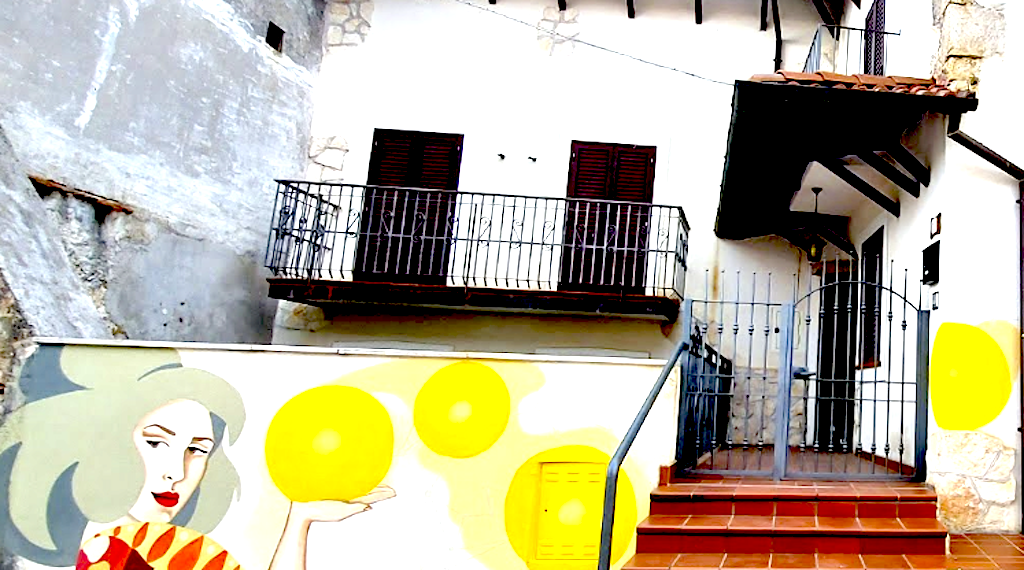 Over the years Aielli has had considerable importance, as mentioned above, especially thanks to recent artistic creations of works on the wall. This type of art has made it completely new in the eyes of the most curious. Last year, it hosted one of the most influential Street Art festivals ever, which saw the participation of the most well-known internationally renowned street artists, who left a piece of themselves imprinted on the alleys and walls of houses and monuments .
Monuments, palaces and much more in Aielli
Aielli is also known for its Torre delle Stelle. A medieval structure dating back to the 13th century, now home to the Astronomical Observatory and the Moon Museum. Inside the museum there is a specialized scientific library, and very thick instruments. The astronomical theme is very dear to the village and this can be seen above all from the pictorial works created on the walls in recent years. Since 2017 Aielli has become a real meeting place for can painters, arousing curiosity even among young and old.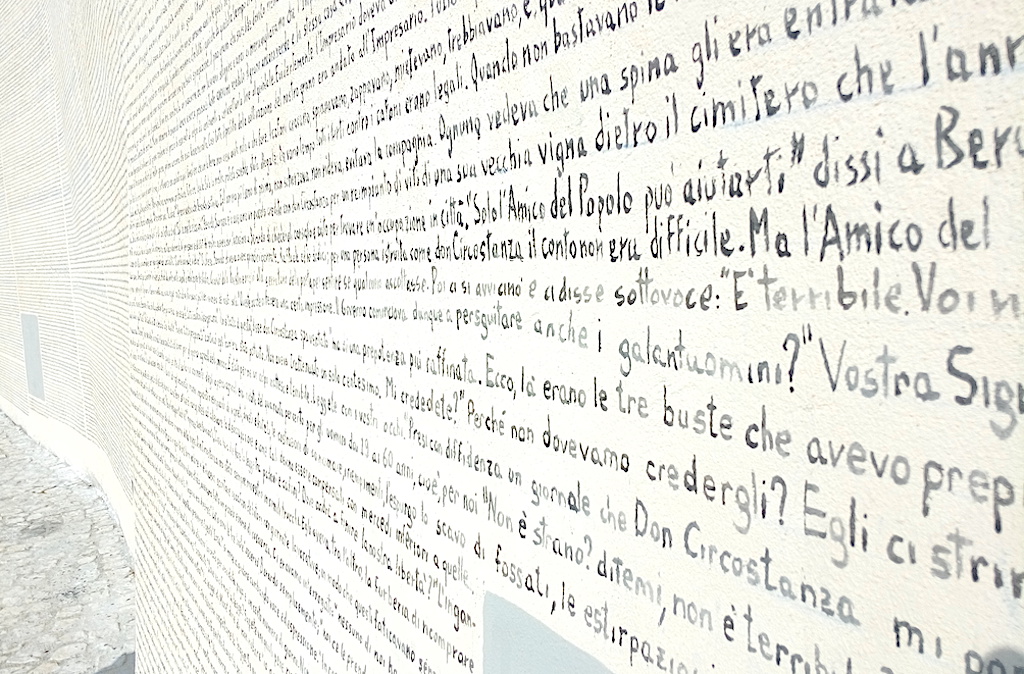 Green light for Street Art
In 2018, thanks to the opening to urban art, Ignazio Silone's novel "Fontamara" was written totally in the form of a mural on the walls of a building located near the Torre delle Stelle. In 2019 the Italian Constitution was instead transcribed on the facade of a playground dedicated in 2016 to the politician Angelo Vassallo.
Aielli, a village in Abruzzo to be discovered ultima modifica: 2020-07-21T15:52:46+02:00 da