The pandemic also changes the world of fashion. In these days, the historic and well-known Gucci brand has announced surprising innovations that aim to revolutionize the sector. On Alessandro Michele Instagram feed, the designer who has been leading the creative direction since 2015, confirms that it will no longer be conceivable to set up five fashion shows a year. The choice was based on the desire to break away from an unsustainable production rate, the limits of which were laid bare during the Coronavirus emergency.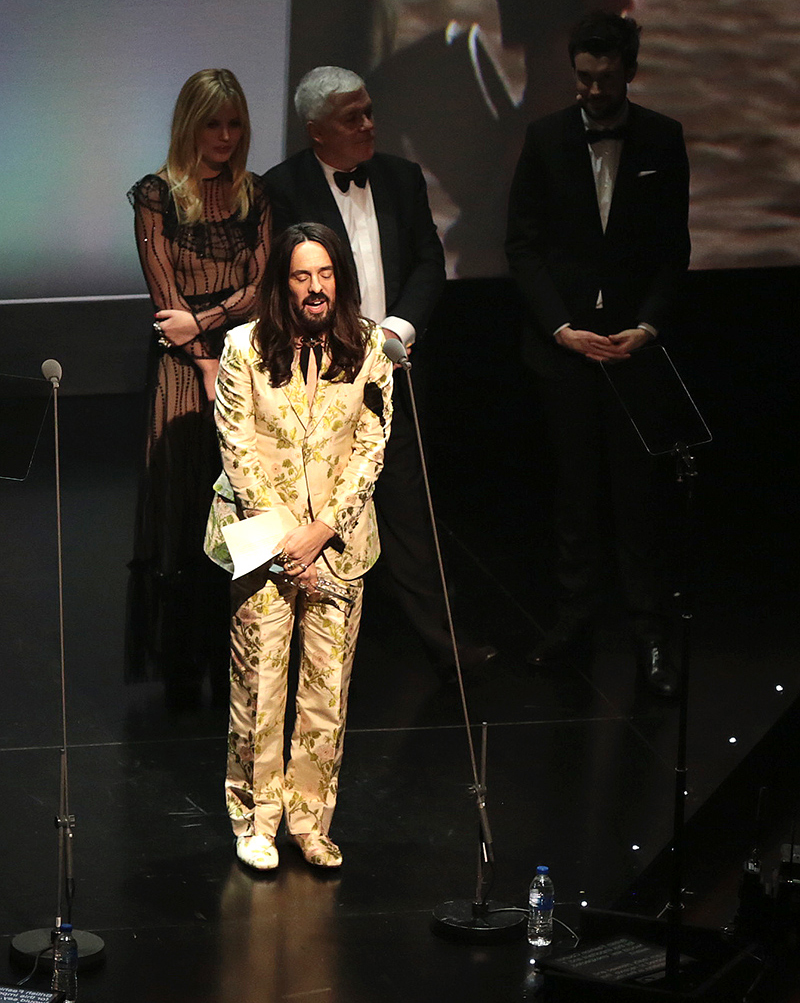 "I will abandon the ritual of seasonality and shows in the future, to regain possession of a rescanning of time, closer to my expressive need" writes Michele, and specifies: "We will meet only twice a year to share the chapters of a new story. These will be irregular, impertinent and deeply free chapters. They will be written mixing the rules and genres. They will feed on new spaces, language codes and communication platforms. "
Reflections emerging from Notes from silence, notes written by the creative director during the solitude of the lockdown. Thoughts on the tyranny of time and the need to revolutionize the entire fashion system to adapt it to the new needs imposed by the emergency. Each expresses the desire to slow down to make creative energies flow better.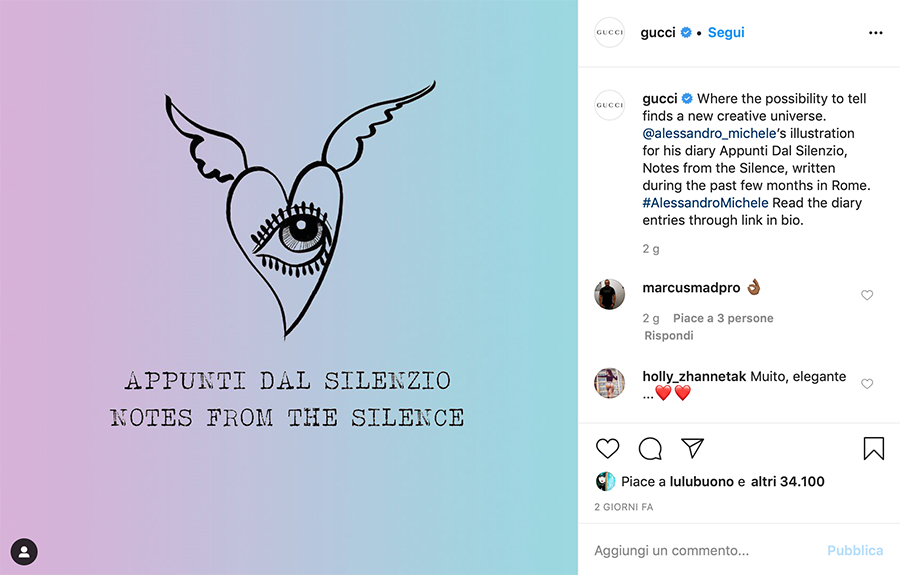 Organizing five shows a year is no longer acceptable for Michele who intends to detach himself from the brands that have long cooled the world of fashion: cruise, pre-fall, spring–summer, fall-winter. Stale and undernourished words, according to Michele, without personality and meaning. His intention is to replace them with something that restores the soul of creativity. Words to borrow from music: symphonies, rhapsodies, madrigals, nocturnal, overtures, concerts, minuets.
Michele expects only two shows a year. While on the brand's website, an MX space will remain available which will host part of the genderless collection. In July, always in the virtual space, the event that will no longer be called cruise but epilogue will be announced. A tale that will not be narrated by professional models but by the guys of his team of whom he is extremely proud.
Gucci therefore designs a future in which time and above all people are valued. Two events a year in which – assures Michele – you will see "all the human you can imagine."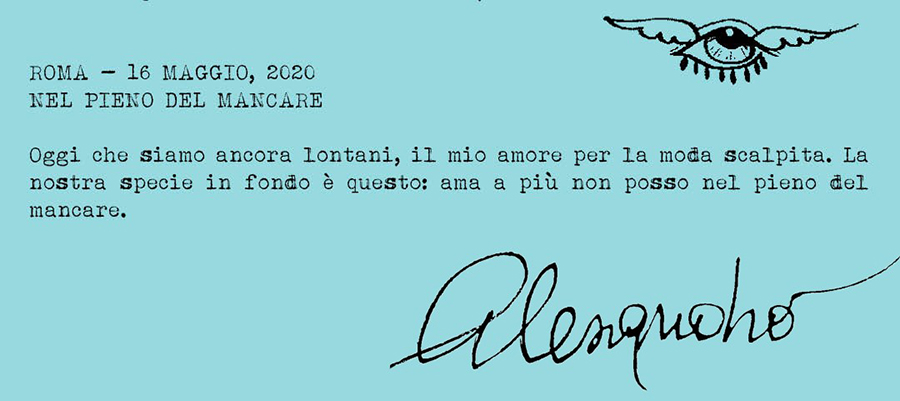 No more frantic runs to organize the next show and risk wasting energy. Humanity and creative sharing, will be the keywords. Thoughts that are echoed in the statements of Giorgio Armani who already at the beginning of the pandemic had expressed his intention to slow down the pace of work to return to give breath to the creative process. Idea shared by Dries Van Noten who signs a declaration of intent with his colleagues in favor of a clear change of gear.
Michele concludes: "If the need to slow down has been felt by everyone, we all need to start somewhere and I don't think it's trivial. I wish someone would feel like doing it with us. Also to restore value to everything that we have taken for granted in the past: to the seasons, with autumn and spring as the cornerstones of the two shows, and to clothes. "
"All the human you can imagine." Gucci dictates post-viral fashion ultima modifica: 2020-05-28T11:10:59+02:00 da