Travelling throughout Italy, anyone can see the incredible excellence of Italian craftsmanship. For example, the Vietri ceramics or the Murano glass are surprising. But the quality of "Made in Italy" extends in several areas. Indeed, it also reaches music. Violin making is established in Italy thanks to the skills and talents of some artists who dedicated their lives to this noble art. Among all, it is imperative to recognize Antonio Stradivari 's importance and skill.
The image of a craftsman: Antonio Stradivari
Most likely, he was born in Cremona around 1644, Antonio Stradivari made his life a work of art. According to some rumors, however, the parents fled the Lombard city. After a childhood spent in some nearby village, he trained as carpentry. Finally, he understood the fascinating world of violin making, he began to follow his true vocation.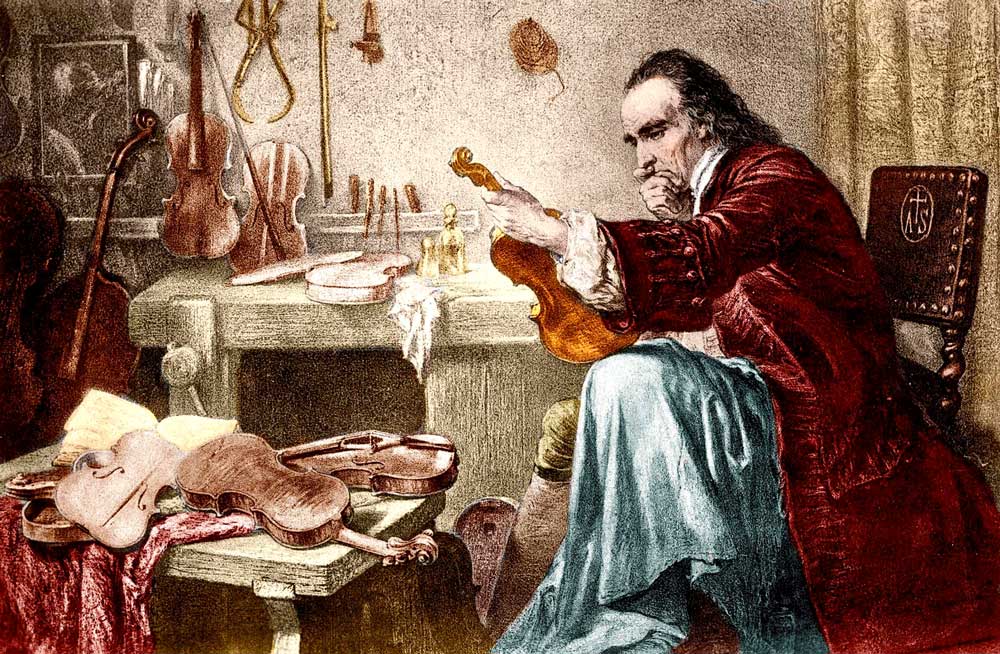 The musician Gaetano Pugnani describes him as a thin and tall man who wore a hat, both in winter and in summer. Obviously, his job required a certain type of clothing, which he never changed: a white leather apron over his clothes. Undoubtedly, this makes the idea of the dedication he put into his work. He was tireless and passionate.
The discovery of his incredible talent
In the carpenter's shop where he worked, Antonio Stradivari got to know the world of violins. In fact, his supervisor advised luthier Nicola Amati to choose Stradivari to take care of the decoration of some instruments. Nicola Amati's family had always dealt with the construction of elegant violins. The Amati family also founded a school to transmit the passion for the craftsmanship of musical instruments to future generations. The decision to rely on Stradivari turned out to be brilliant.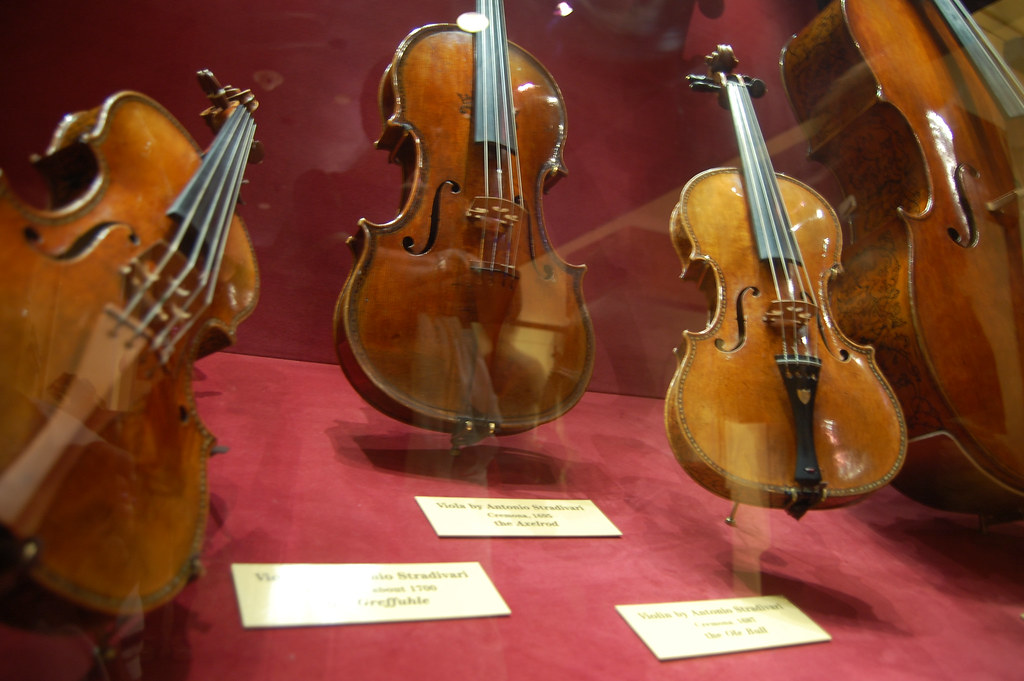 Antonio Stradivari had the opportunity to demonstrate his skill, surprising his teacher Nicola Amati day after day. He managed to experiment the art of violin making over the years, drawing on the master's teachings and refining the work day after day. Giuseppe Guarneri del Gesù also studied the construction of violins, becoming his avid competitor. It' hard to say who was the best.
The work of a lifetime
Antonio Stradivari, despite the data and the difficulties of the time, lived up to over 90 years. The maximum age threshold was thirty-five at that time. He was able to devote himself to improving his skills to reach perfection. For example, some instruments preserved today in Cremona are still functional, with a clean and elegant sound. After his death, his sons continued the profession of the famous father but, unfortunately, they did not have a geometric designs tecnique and the skill in painting.
Stradivari's violins are still living! Their sophisticated and pure sound remains in the minds of those who hear them. Forever.
Antonio Stradivari and the perfection of his violins ultima modifica: 2020-02-25T10:48:18+01:00 da