I wanted to love myself and this sweet was born rich in colors and freshness, where the taste of cheese meets the sweetness of wild berries and in the end, the scent of alchermes embraces both.
Production time: 1 hour + pastry rest
Degree of difficulty (from 1 to 5): 2
Ingredients
Shortcrust pastry
300 g of flour 0 of 9.5 proteins
120 g of icing sugar
140 g of cold butter
3 egg yolks (about 35 g)
grated lemon (in emulsion)
vanilla bean (seeds)
1 pinch of salt
10 g of bitter cocoa
Syrup
30 g of alkermes liqueur
50 g of water
25 g of sugar
Cheese Frosting
130 g mascarpone
100 g philadelphia
150 g of whipping cream
80 g of icing sugar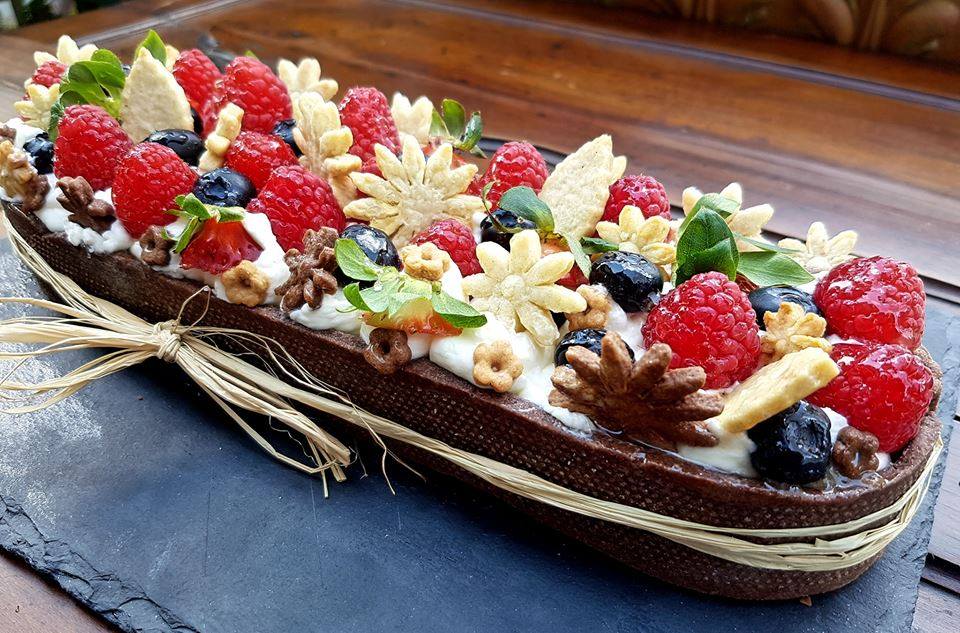 Procedure to make the bicolor shortcrust pastry tile
Shortcrust pastry
Put the flour in the planetary mixer and add a pinch of salt and the cold butter, cut into cubes. Start the planetary mixer with the leaf whisk and sand the flour. Add the egg yolks, icing sugar, vanilla seeds and grated lemon, mix well for a few minutes. Put the dough on a flat surface and compact it with your hands. Weigh, divide into 2 parts, a part to put back into the planetary where to add the cocoa, then wrap with the film and refrigerate 3 hours at least.
3 hours after spread the dark pastry and cut 2 strips 5 cm high to put inside the shape. Spread the clear part and make the base of the mold. Fill the mold with beans or chickpeas and cook for 15 minutes at 180 ° C. Remove the beans once cooked and let cool before turning out. With the remaining pastry, cut out flowers with molds, making them both white and dark. Cook for a few minutes otherwise they will burn.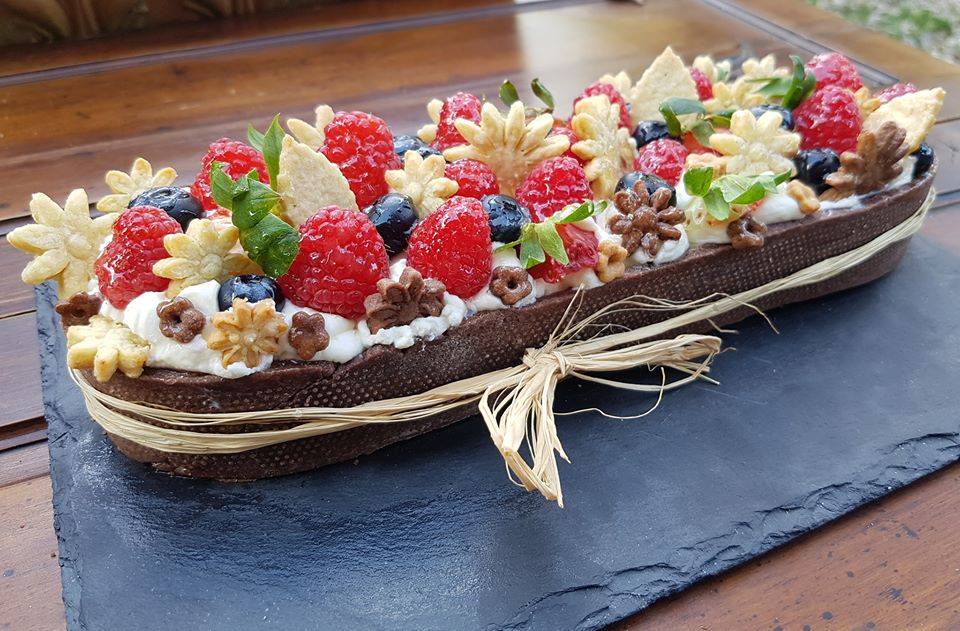 Syrup
Boil the water with the sugar and once it is cold add the liqueur to the syrup.
Cheese Frosting
Whip the cold cream. Apart combine the two cheeses and the sugar, mix well, and add the cream by spoonfuls without removing it too much, until you reach the right density.
Assemble
Cut the ladyfingers so that they can enter the tile that you have gently removed from the mold. Soak the ladyfingers in the syrup and create a layer in the pastry tile. Pass the frosting in a pastry bag without spout and create regular balls on the soaked ladyfingers. Cover all the ladyfingers with frosting. Decorate with berries and shortcrust pastry flowers.
The recipe was made by Carla Piccolo.
Bicolor shortcrust pastry tile ultima modifica: 2019-06-03T14:53:24+02:00 da
Lascia il tuo voto: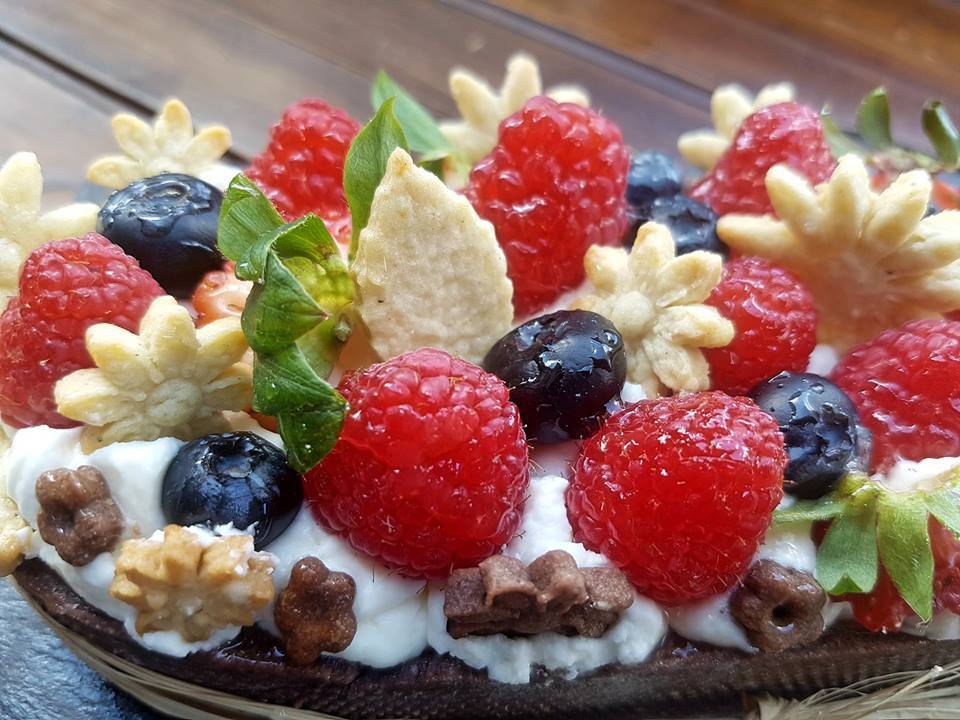 Nome Ricetta
Bicolor shortcrust pastry tile
Nome Autore
Marco Spetti
Pubblicato il
Tempo Totale