Cannelloni are one of the most loved by Italians, they were invented in Amalfi, very appreciated also abroad. They are stuffed in so many ways I propose you my version.
Production time: 1 hour
Degree of difficulty (from 1 to 5): 2
Ingredients for 15 crêpes
For crêpes
3 eggs
250 g of flour
500 ml of milk
100 g boiled spinach
butter to grease the pot q.b.
For the stuffing
500 g of ricotta
2 egg whites
100 g of grated Parmesan cheese
salt
pepper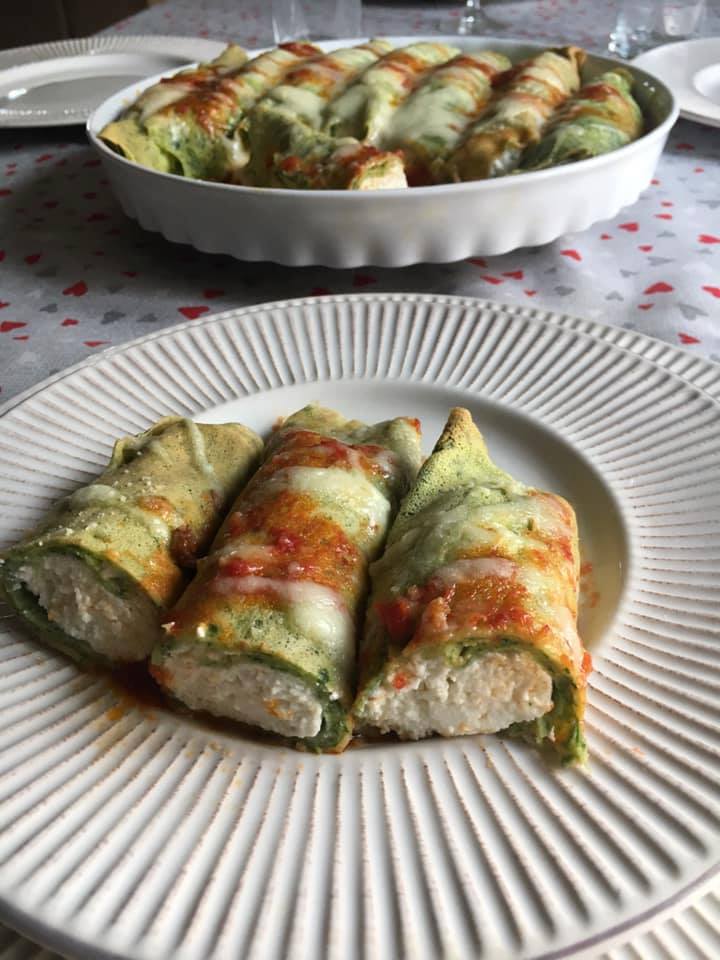 Process for making cannelloni with ricotta crepes and spinach
For crêpes
Start by breaking the eggs in a bowl, stir with a fork and add the milk with the sifted flour. Add the spinach smoothies. Then whisk vigorously with the whisk until the mixture is homogeneous. Cover the bowl with food film and let it rest for at least 30 minutes. After this time, heat a non-stick pan and grease it with a knob of butter. Once the temperature is reached, pour a ladle of dough, enough to cover the surface of the pan.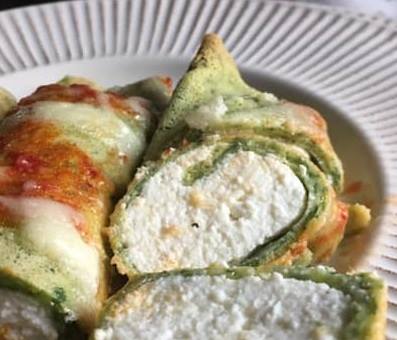 Rotate until the mixture is evenly distributed and cook for about 1 minute. Turn and cook the other side too. Once the first is cooked, transfer it to a plate. Repeat this operation until the dough is finished.
For the stuffing
Mix all the ingredients in a bowl, place a generous spoonful of filling in the center of each pancake and close. Place them in a baking dish, put some sauce, the béchamel and bake for half an hour at 180 ° C.
The recipe was made by Delia Ciriello.
Cannelloni with ricotta crepes and spinach ultima modifica: 2019-05-02T09:42:58+02:00 da
Lascia il tuo voto: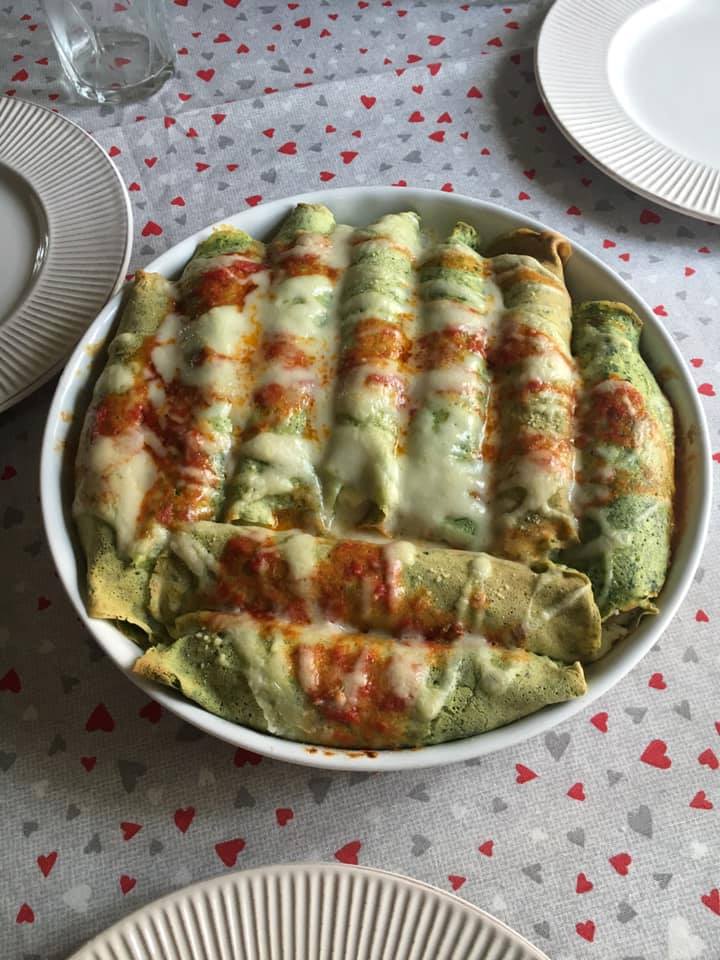 Nome Ricetta
Cannelloni with ricotta crepes and spinach
Nome Autore
Marco Spetti
Pubblicato il
Tempo Totale
Voto Medio
Based on 1 Review(s)