Who says that we cannot do something good and useful for society while staying at home? Well, first of all, with social distancing we can avoid and control the spread of the virus. But there are also those who continue to work normally at home, thanks to the means technology offers us. And there are those who, using precisely the most advanced technologies, manage to create devices capable of saving lives. And we met, so to speak, a young man who belongs to the so-called makers, or digital artisans. These young technology enthusiasts, from home, made themselves available to make their contribution against this emergency. Let's chat with Pasquale Pizzini, from Caserta: together with two collaborators "print" adapters that transform simple snorkeling masks into lung respirators.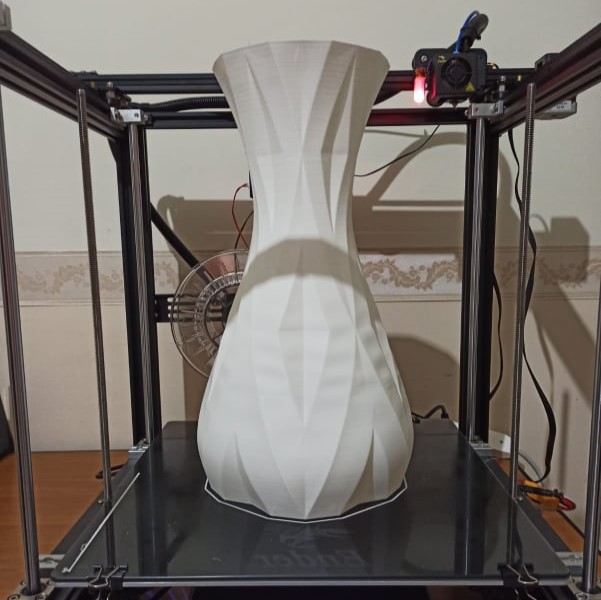 Tell us how and when your journey into the 3D world began
It all started in 2016, when Renato Manco and Angelo Ianniello, out of curiosity, decided to buy their first 3D printer in assembly kit. It was not easy: at the time there were few printers on the market, but above all few people knew this technology so thoroughly. I joined the 3DMakersCaserta group later, and together with Angelo and Renato we consolidated the foundations of the business. In the world of 3D the only limit is the imagination! 3D printing technology nowadays is able to respond to the different needs of the market. From the realization of a mechanical spare part, to the printing of objects for personal use.
We heard that simple snorkeling masks can become lung respirators, of which there is a great demand. What is the role of the Makers in all this?
Isinnova, a Startup from Brescia, has designed and patented an adapter that allows snorkeling masks to be used as lung respirators. They called the whole Makers International community in order to be able to contribute with the printing of these adapters. And we have decided to respond to the call. Our machines take about 6 hours to produce one pair. We have sent the first 10 kits to Brescia and we are awaiting directives.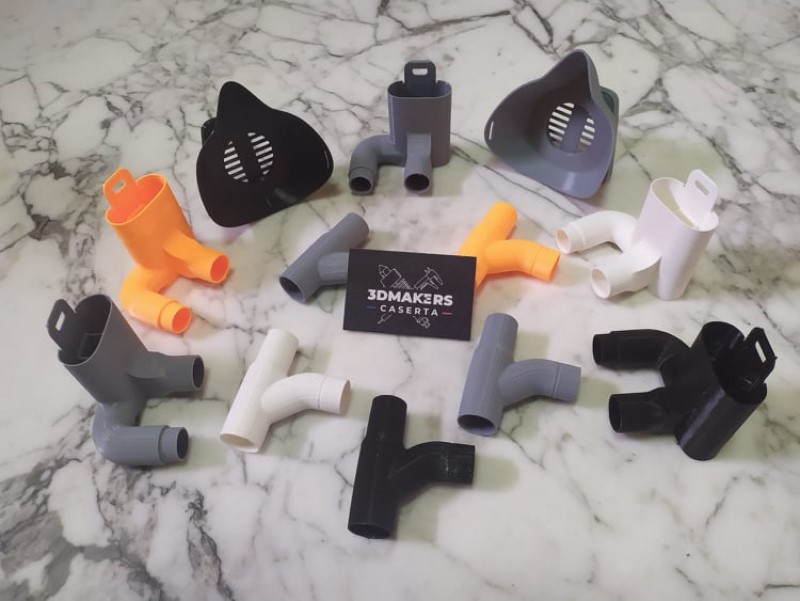 Our idea is to print other kits if there is a need to collaborate with the Caserta hospitals. We are ready to help as many people as possible, offering our means and our skills in this sector, offering ourselves as an additional resource to the heroes who are doing their best in hospitals risking their own health. In short, we try to do our part in this tragic situation.
How do you feel about producing something that in this moment of sanitary emergency can literally save lives?
Certainly we are not the heroes, but the doctors, nurses and all the health workers who are making an enormous effort today to help those in need. We are Batman's Lucius fox or James Bond's Q offering new technologies to defeat the enemy Covid-19. The biggest thanks go to the Isinnova company and the FabLab in Brescia who designed and tested the adapter that we are printing for the whole Italian community, together with many other colleagues
A further demonstration of how, in times of emergency and need, we all feel part of a single large family. All on the same boat!
#Italyintheheart
Coronavirus: snorkeling masks become respirators ultima modifica: 2020-03-30T11:08:33+02:00 da