To support children in difficulty, the Italian knitwear brand Irrepleaceable, created by the entrepreneur and designer Elisa Giordano, has designed a new t-shirt. It's called Dreams make us stronger and carries within itself a message of strength and courage. A message intended for young patients hospitalized today and because of the Covid-19 emergency risk being left in the shade, isolated.
The new creation is strongly desired by Elisa Giordano, always devoted to solidarity initiatives and proud to sponsor the Doctor Dreams 2.0 project of Theodora Onlus Foundation. The entire amount of online purchases of the Irreplaceable T-shirt will be used to schedule and prepare personalized virtual visits by Doctor Dreams for each small patient who requests it. And a next calendar of fixed appointments for children in and out of hospital will be planned.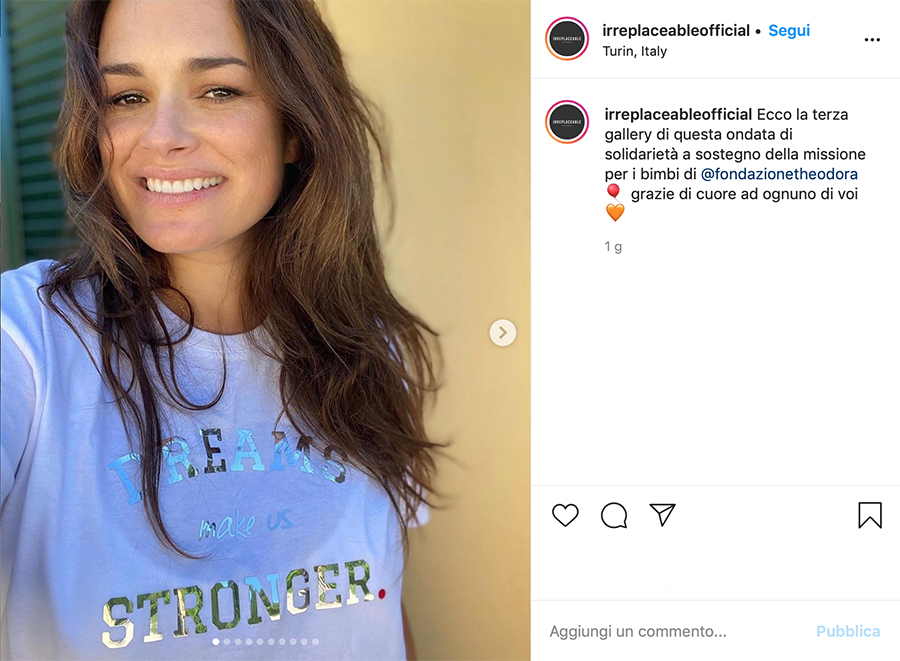 The goal is to eliminate distances and try as much as possible to make the little patients feel at home. Thanks to the proceeds of the initiative, a series of videos will also be made that will allow Doctor Dreams to be close to the small public even in conditions of severe isolation. And there will be many stories and bedtime tales that will be read live every night on the phone.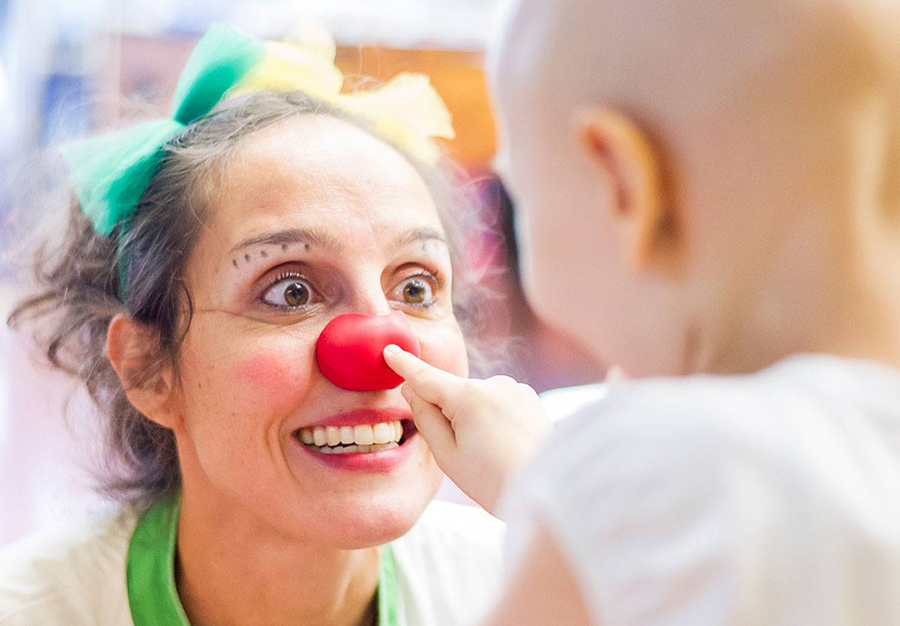 Since 1995, the Theodora Onlus Foundation has spent its efforts to ensure moments of play, listening and smiles for hospitalized children thanks to visits by Doctor Dreams. Professional artists trained by the foundation to operate in highly complex pediatric wards. Their mission is to offer concrete support to the child and the family in such a difficult time.
"We need your help, especially now – say the operators of Theodora Foundation -. In recent months, in fact, due to the health emergency, the children in the hospital and their parents are even more alone, but we have found the way, right away, to be by their side with special, indispensable, concrete projects that bring moments of joy and escape to children forced to stay in hospital for a long time and for painful treatments"

The joint initiative by the Irreplaceable brand has won the support and participation of many protagonists from the world of entertainment, sport, television, journalism. Among the testimonials, Margherita Buy, Pierluigi Pardo, Fabio Basile, Myrta Merlino, Francesco Panella, Cristina Chiabotto, Stefania Pinna, Alexia, Chiara Maci. The cause is commendable. Donating is necessary.
"Dreams make us stronger." A fashion T-shirt for underprivileged Italian children ultima modifica: 2020-06-10T12:28:21+02:00 da