It's called FirenzeRivista. Festival of magazines and small and medium publishing and has just ended in Florence, filling the Murate complex with energy and creativity.
FirenzeRivista, 2019
This year the festival has reached its fifth edition with a lot of news compared to past years. The exhibition space is divided into two parts, separating the magazines from small and medium publishers.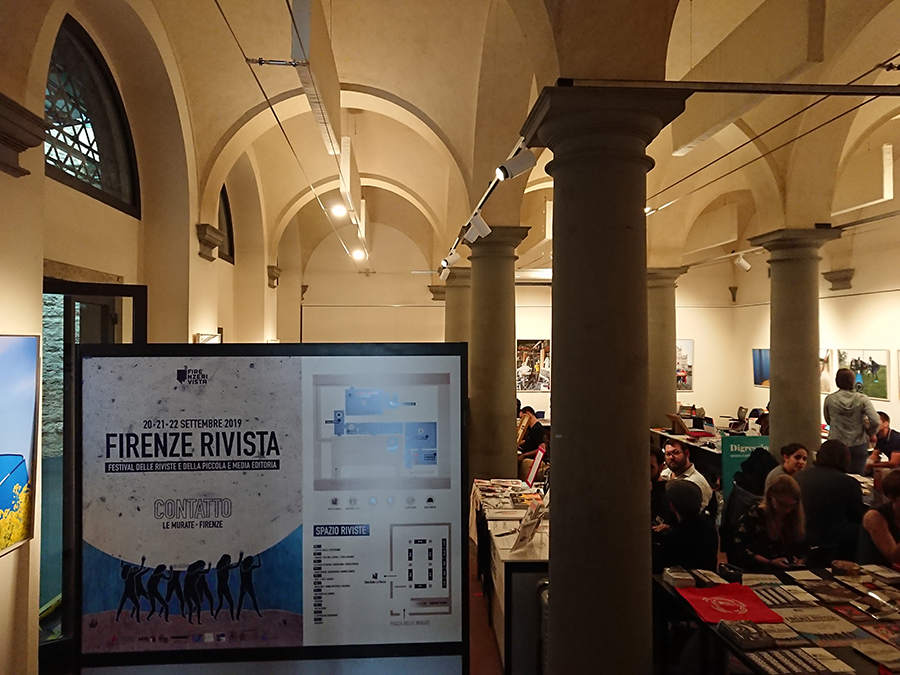 Five places dedicated to meetings, inserted in a dense calendar able to meet all the cultural tastes of the possible visitor. Meetings for schools, artistic performances, practical workshops, readings and conferences ranging from publishing to translation, from travel to feminism, from television to the Italian language. It is a completely free festival that allows the public to wander around the Murate complex and be carried away by the creative energy of independent publishing.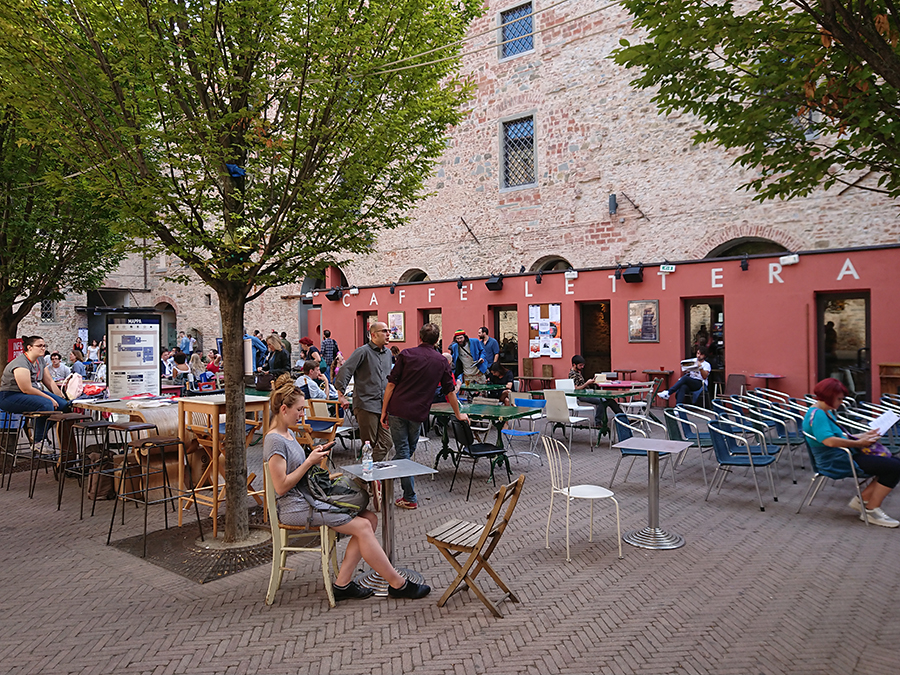 Names and why this festival
This year's theme is "Contact: between people, worlds, media". The organizers explain that "everything that comes into contact generates knowledge, something else and something new, by circulating fresh and lively ideas". On this basis all the proposed meetings and interventions are aligned. Here at Murate we wanted to build an independent space where we could introduce independent realities, which have a lot to offer if only we had enough space to do it.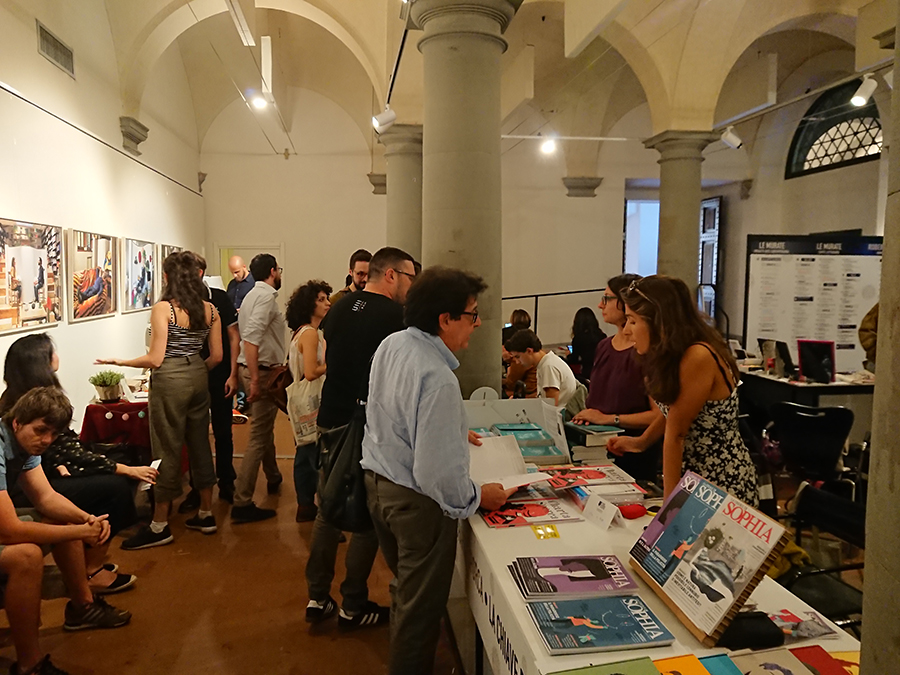 Publishers include Sur, Safarà, Black Coffee, effequ; "L'eco del nulla" (the organizers), "The passenger", "La chiave di Sophia", "Digressioni", "Charta Sporca", "Altri Animali", "The FLR" are just some of the magazines present. To accompany all this there are the meetings that involve the magazines themselves, which are presented to the public, but also people like Helena Janeczeck, Christian Raimo, Elena Stancanelli, Marcello Fois, Giampaolo Simi, Teresa Ciabatti, Violetta Bellocchio, Raffaele Alberto Ventura and many others. Also this year the festival sees the active collaboration (among others) of the Accademia della Crusca and the Festival of cultural journalism.
Independent magazines
What characterizes the FirenzeRivista festival is the great creative energy emanating from young creators of the proposed magazines. They are there at the tables, side by side, and we see that they share the same desires and passions, but also the same challenges.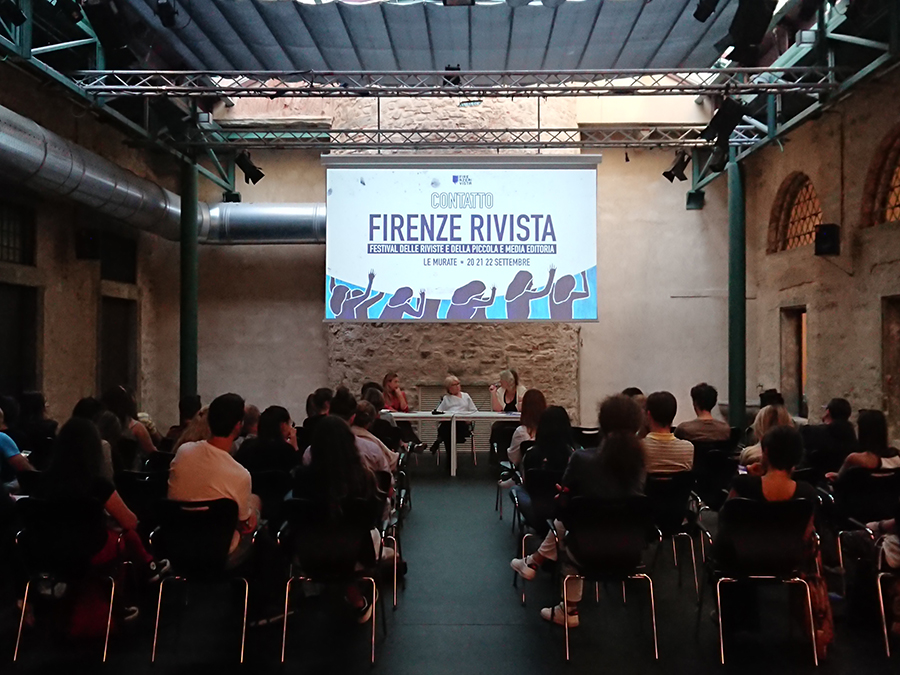 In fact, we are one of the countries that reads less in Europe and cultural magazines have only recently begun to appear in the most clever and avant-garde libraries. We are also a country where it is difficult, especially for young people, to carve out their own space, obtain recognition and (above all) receive support to nurture a dream. The altruistic impulse of these children is palpable: they want to offer people new insights, open up new worlds for them, introduce new tools to better enjoy their inner life. An invitation – appeal that emerged from the event these days is to support independent publishing. The message is to hunt for news and to support the culture economically which, in turn, supports us all humanly.
FirenzeRivista, festival of magazines and independent publishing ultima modifica: 2019-09-24T17:00:33+02:00 da