Flags at half-mast and a minute's silence to commemorate the victims of Coronavirus. The initiative initially planned by the President of the Province of Bergamo, Gianfranco Gafforelli, is scheduled for noon today. As is well known, the city of Bergamo and all of Lombardy are among the most affected areas by the infection: a territory that is paying a very high price also for the large number of victims. All the presidents of the provinces and also all the mayors of the peninsula have joined the initiative in memory of the Italian victims of the pandemic.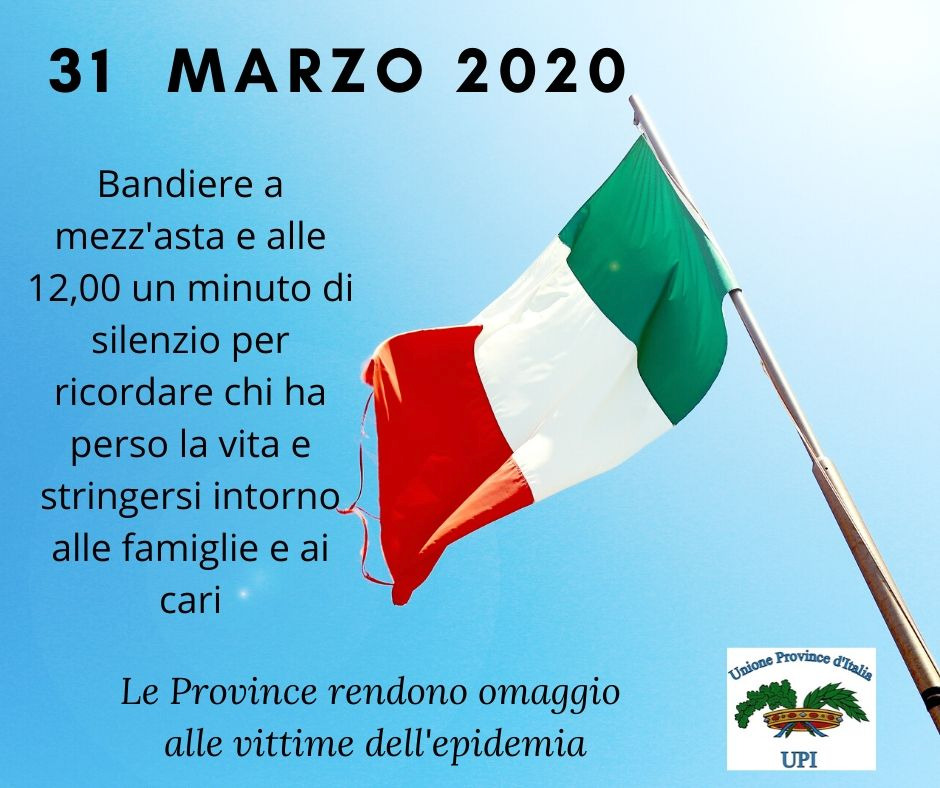 Hence, at 12.00 Mayors with their tricolour sash, will be in front of their City Halls to observe a minute's silence. The flags will be at half-mast as a sign of mourning and as a sign of solidarity with local communities, dealing with an unparalleled emergency. Ali (Local Italian autonomies) also joins the tribute to the victims of Covid-19.
Flags at half-mast to commemorate the victims of this pandemic
The initiative of the Italian provinces and municipalities was fully embraced by the Secretary to the Prime Minister, Riccardo Fraccaro. The government official, has recently signed a circular letter with which he asked that all public buildings to fly Italian flag at half-mast by 12.00 today.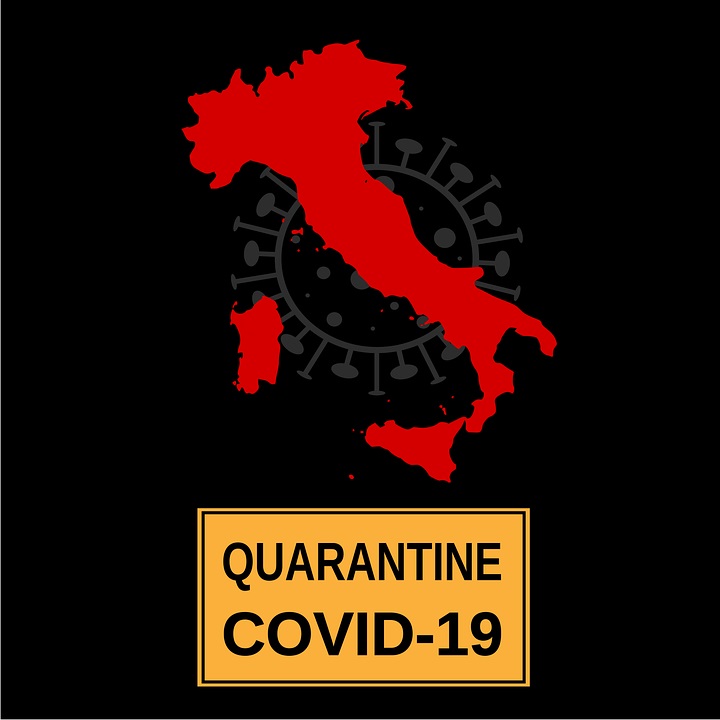 Tricolor flags displayed as a sign of mourning for the thousands of deaths caused by Coronavirus is also a sign of closeness to the families of the victims. It is a sign of national participation in the condolences of the most affected communities. A tribute to those who lost their lives due to Covid-19 and who, in the last moments of life, could not even have the comfort of family members as well as a worthy funeral.
The message from Antonio De Caro, president of the ANCI
The president of the National Association of Italian Municipalities (Anci) Antonio De Caro has joined the initiative and has sent a message to the mayors of the country to ask for their participation. "We all have in our eyes the images of the tragedy that is hitting so many cities in the north and that is putting a strain on all the communities we administer."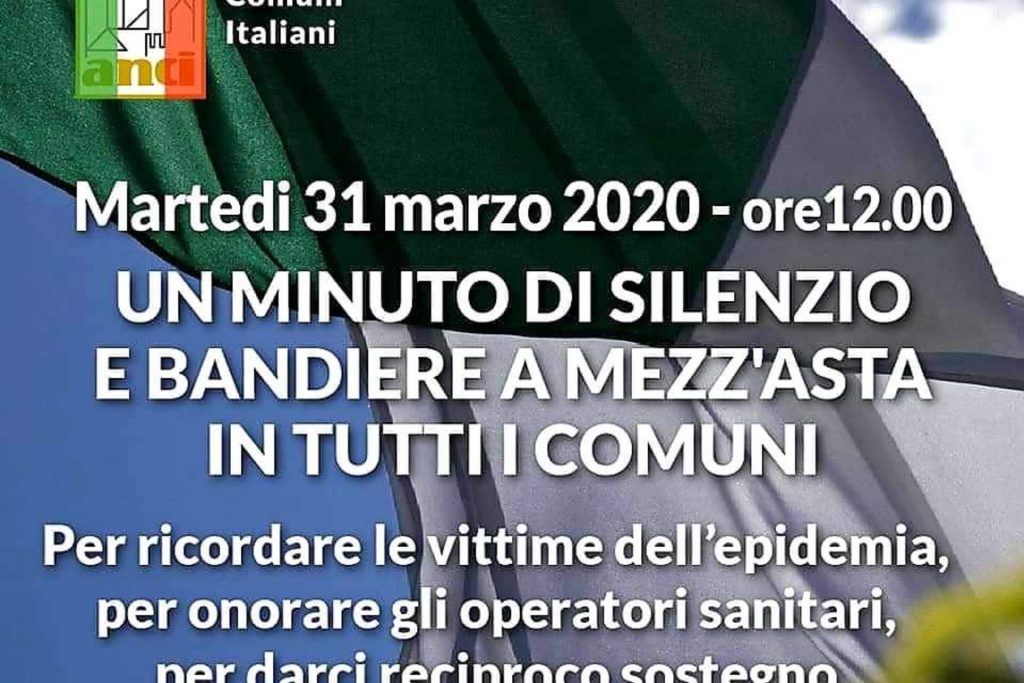 And then he added: "Mayors are the institutional representatives closest to the citizens, we become recipients and custodians of their legitimate concerns and understandable anxieties. In short, we are the first line, subjected as we are to the strong pressure of the responsibility load of an entire community".
Flags at half-mast and a minute's silence: an ideal hug from north to south
"The pressure we are subjected to – commented De Caro – must not crush us. The discouragement, which even many of us feel, cannot prevail, indeed we must react with greater strength and determination to transmit trust and hope. We share this gesture to remember the many victims of this dramatic epidemic, to honor the sacrifice and commitment of health workers. Together to ideally hug all of us, to support each other, as we mayors do, many of whom are truly in the trenches."
#Italyintheheart
Flags at half-mast throughout Italy, for the victims of Coronavirus ultima modifica: 2020-03-31T11:26:39+02:00 da