Goethe shows us that Italy is the country of tourism. Every corner, ravine and village is a treasure trove of stories, beauty and secrets. It will be for this reason that since the concept of tourism has existed, Italy is the destination. All the greats have been in Italy. Literates, poets, painters, crowned heads … Anyone who wanted to tap into Italy's thousand-year history has come here. Johann Wolfgang Goethe stands out among the many.
The literary colossus of the Germanic world was in search of the universality of art and literature in particular and discovered that in Italy only this dream could become reality thanks to the timeless myths that survive in our nature, in our places and in our memories . And it is precisely in the Italian experience that Goethe moves from a subjective view of reality to one based on an objective sense. Effects of Italy. And always in Italy Goethe catches the difference between the European peoples of the North and those of the Mediterranean, undertaking an argument that reaches up to the present day.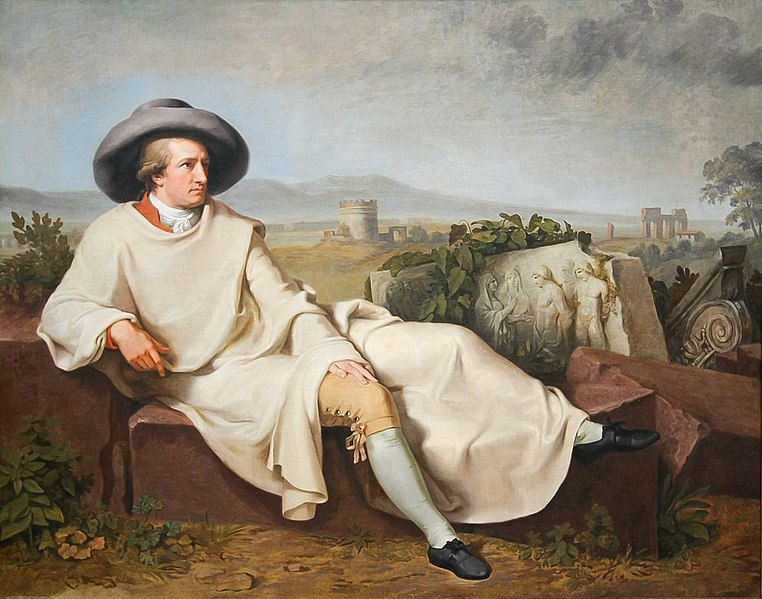 Goethe and Italy
Goethe has written many pages about Italy (only the first Viaggio in Italia has about 700 pages) and it is impossible to select the most beautiful ones. Better advise reading the entire 'Journey to Italy'. Among other things, it will particularly affect his description of Naples of the time, which is summed up in his quote: "Naples is a paradise, everyone lives in a kind of inebriation and self-forgetfulness!" But Italy is present in many of his works and appears in continuous quotations. It should be remembered every now and then, when in the midst of moments of xenophilia we forget that Italy has been the place of inspiration par excellence for countless artists.
Conosci la terra dei limoni in fiore,
dove le arance d'oro splendono tra le foglie scure,
dal cielo azzurro spira un mite vento,
quieto sta il mirto e l'alloro è eccelso,
la conosci forse?
Laggiù, laggiù io
andare vorrei con te, o amato mio!
(Da 'Gli anni di apprendistato di Wilhelm Meister')
Do you know the land of lemons in bloom,
where the golden oranges shine among the dark leaves,
from the blue sky a mild wind blows,
the myrtle is quiet and the laurel is high,
do you know her?
Down there,
I would like to go with you, or my beloved!
(From "The years of apprenticeship of Wilhelm Meister")
Goethe as a tourist still invites us to visit Italy ultima modifica: 2019-09-26T09:29:57+02:00 da