Campobasso: we are pleased to inform you that another city has joined our network.
Chi siamo
Siamo un gruppo di amici che ha aderito all'ambizioso progetto di italiani.it. Il nostro obiettivo, la nostra missione, il nostro desiderio è far conoscere al mondo intero storie, meraviglie e curiosità della nostra città.
Vogliamo valorizzare, promuovere e diffondere tutto quello che ci rende orgogliosi della nostra terra e diventare un punto di riferimento per tutti noi nel mondo.
Desideriamo farlo attraverso le parole e le testimonianze di noi cittadini, dando voce a tutti coloro che vogliono raccontare una storia, un'esperienza o un'iniziativa della nostra città. Non esiste cosa più bella che condividere con qualcuno le bellezze - spesso sconosciute - che ci circondano. Se ami la tua città, unisciti a noi!
La nostra redazione :
DIRETTORE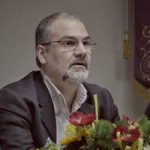 AUTORI
FOTOGRAFI
Hanno anche contribuito con delle foto:
itCampobasso ultima modifica: 2019-05-17T13:57:05+02:00 da