Lasagne is a perfect dish for all occasions, but also an exceptional first course for New Year's Eve dinner. It is a traditional D.O.C. main course of Italian cuisine. In the next paragraphs we will show you the ingredients and how to prepare a mouth-watering first course.
Lasagne: history and curiosity
Lasagne are known since Roman times with the term "laganon", which indicated a thin layer obtained from a dough made from wheat flour baked in the oven. The gastronome, cook and writer Romano Apicio wrote about a "lagana" made up of thin layer of pasta stuffed with meat and cooked in the oven. During the medieval period they are mentioned in works by different authors, such as Cecco Angiolieri or Jacopone da Todi.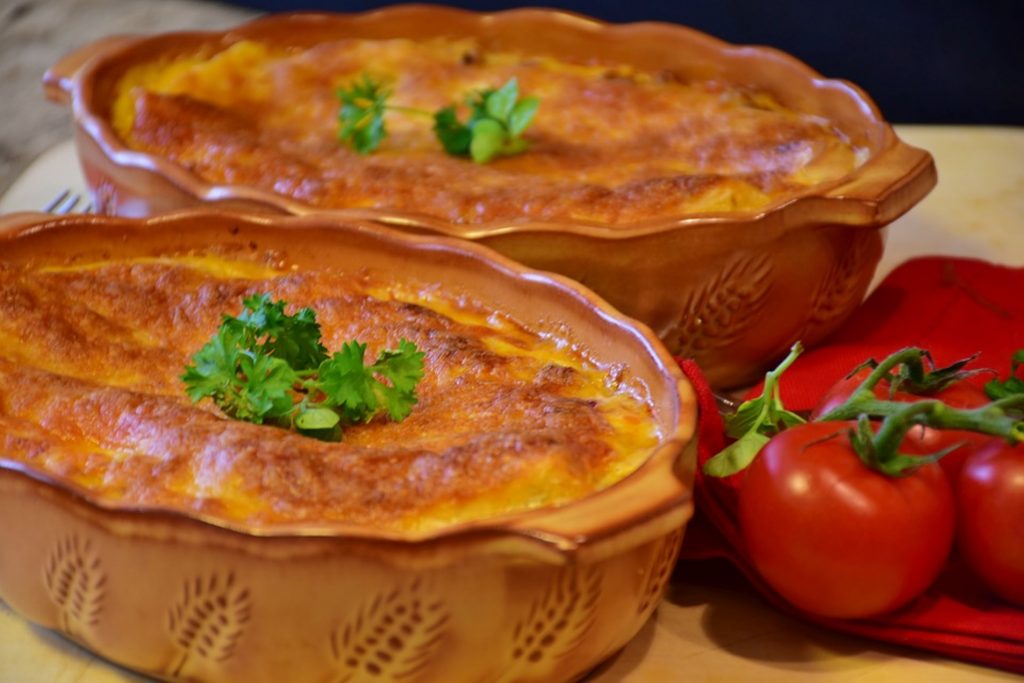 In the Renaissance period, however, egg pasta arrived in northern Italy. Among the recipes contained in the 'XIV century cookbook', printed in 1869, there were one that talked fort the first time about the alternation of layers of pasta with cheese. And it seems that the modern recipe derives from the union of this dish with Roman lasagna. The first recipe which also contains meat souce is Neapolitan and dates back to 1881. It is found in Francesco Palma's 'Prince of cooks, or true Neapolitan cuisine'. Moreover, lasagna is mentioned in other Neapolitan volumes. And how can we forget the nickname of Francis II of Bourbon? The ruler was known as 'Lasagna King'. However, each region has its own variant of this delicious, unique and extraordinary dish.
Lasagne: ingredients
Different ingredients are need for this recipe. You have to cook meat souce and bechamel too. First of all: egg lasagna (about 20). For the meat souce you will need: 350 grams of ground beef; 350 grams of minced pork; 1 onion; 2 carrots; 1 celery stick; red wine (1 glass); tomato sauce (1 liter); oil; salt.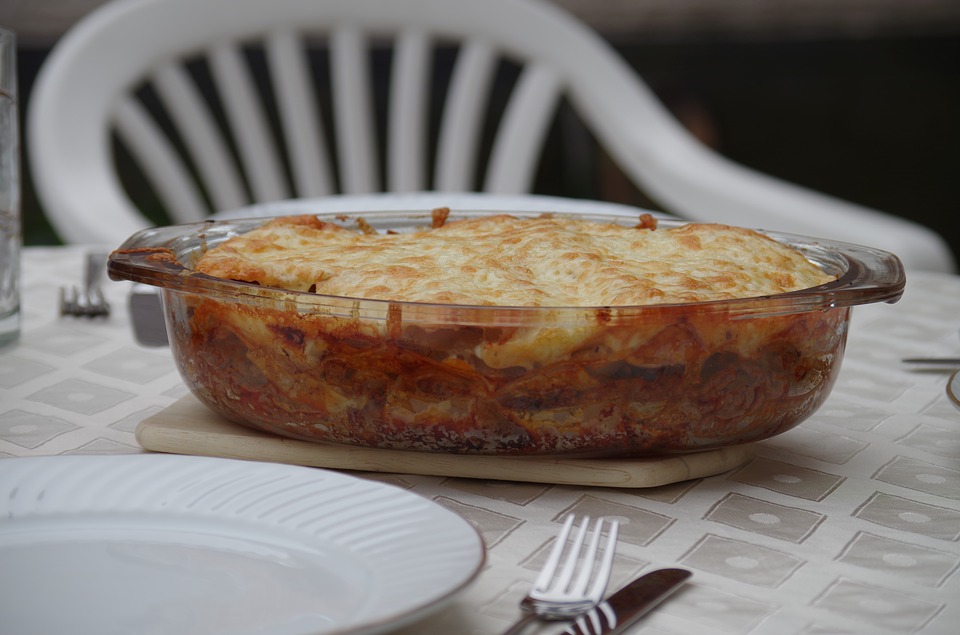 For the béchamel: whole milk (1 liter); flour (100 grams); butter (100 grams); a pinch of salt. In addition, you will need grated cheese and mozzarella (or scamorza).
Baked lasagna. Procedure, step 1: how to prepare meat sauce
As for the procedure, start preparing meat sauce. First, take celery and carrots. Wash and chop everything finely together with the onion. Then take a saucepan, pour in the oil and heat. Add the vegetables you had previously minced and fry for a few minutes without forgetting to mix. Then add the ground beef and pork and cook for a few minutes on low heat. When the meat is dry, douse with the red wine. As soon as the wine has completely evaporated, you can add the tomato sauce and dilute with water. Season with salt and cook for about 2 hours on very low heat. Leave the lid slightly raised.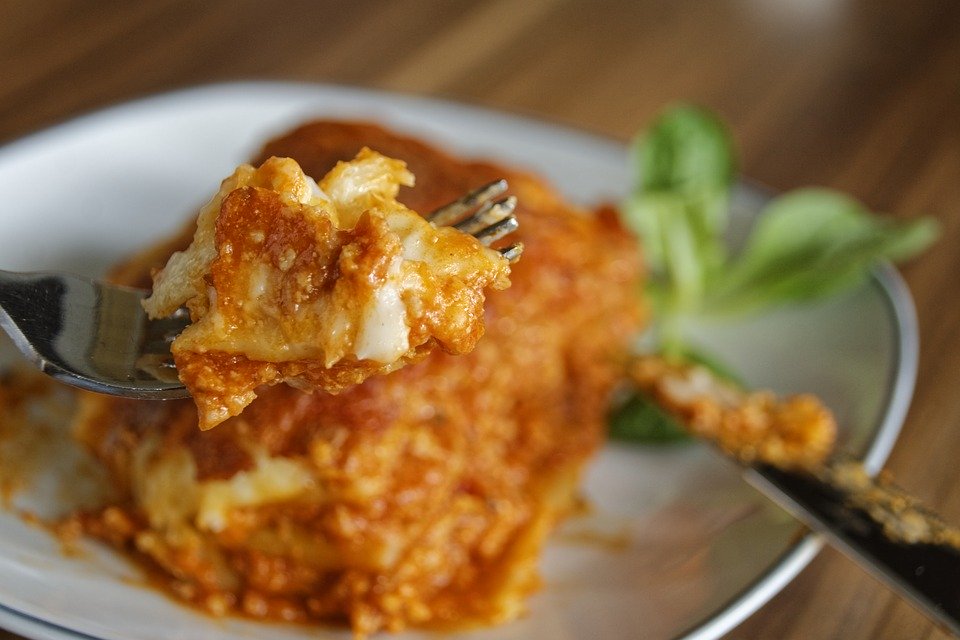 Procedure, step 2: how to prepare bechamel
To prepare the béchamel instead, first cut the butter into small pieces and melt it in a saucepan over low heat. Then add the flour. Stir using a whisk to avoid possible lumps. Add the milk and season with salt. When the mixture is thick, the béchamel sauce is ready.
Procedure, step 3: put ingredients together and bake
Now you just have to take the sauce and the béchamel and go to the next step. Pour a thin layer of béchamel in a rectangular baking dish. Then place lasagne sheet on the bottom of the dish, and add first bechamel, then a layer of meat sauce and then grated cheese. Continue until you have filled all the baking dish. Conclude with a layer of lasagna sheets covered with meat souce, grated cheese and a few slices of mozzarella (or provolone). Put in the oven and cook for about 30 minutes at 180 °. Remove your lasagna from oven, serve and … enjoy your meal!
Lasagne, a perfect dish for New Year's Eve dinner ultima modifica: 2019-12-30T10:18:32+01:00 da