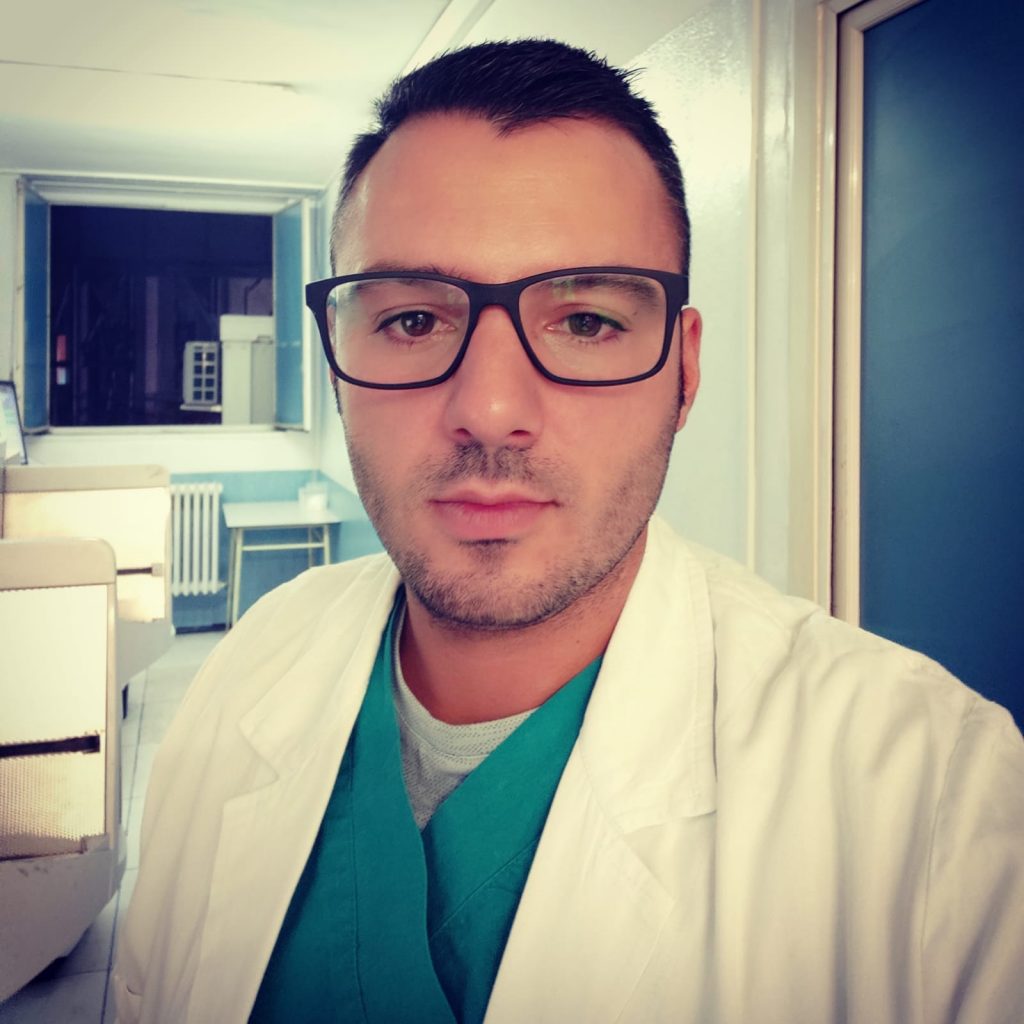 I'm Fabio, I'm thirty-five years old.
I am a X-ray technician at the Annunziata hospital in Cosenza. I work like my colleagues without spending a lot of words, on the front line, face to face with the virus.
I live between work and home.
When I get off I am afraid to open the front door. I am afraid of infecting my parents, which are my life and my hope today.
Thinking about infecting your own life and your own hope it is a bad feeling, and then because of a job that seems so necessary to me, so important for the good of others.
Can the good of others really be so dangerous?
I am from the South and in the South they taught me that when there is need you have to help. Don't ask, do it. Help!.
So in this period I do.
There is a beautiful thing, however, in these not beautiful days: we have joined a lot of colleagues. Like never before. And this new union, more complicit, makes me love my job even more.
Primo Levi wrote that loving you job (which unfortunately is a privilege of few) is the best concrete approximation to happiness on earth.
Then maybe I'm a privileged. And maybe I'm getting closer to happiness. Or at least tranquility. Which is a rare commodity these days.
Music is helping me in this. Especially Vasco. Maybe after Primo Levi it may seem a less noble reference.
Indeed, he is my real therapist. When I go back home, I go to bed, I close my eyes and listen to him. With a breath I throw out the whole day and fill myself with meaning.
È allora che capisco che dopotutto sono fortunato. Penso a chi un lavoro non ce l'ha o, peggio ancora, sa che probabilmente lo perderà. 
That's when I understand that I'm lucky after all. I think of someone who does not have a job or, even worse, I think about somenone who knows that he will probably lose his job.
Loving your job it's like to love yourself.
And I am grateful for this love today.
"Loving your job it's like to love yourself." Fabio ultima modifica: 2020-05-22T14:54:26+02:00 da