Enclosed between Alto Adige with its Val di Tires and Trentino with its Val di Fassa, Mount Catinaccio (affectionately called "il Catinaccio") runs for about 8 kilometers. Its name, in Ladin, means "mountain basin". While the German name, "Rosengarten", means "rose garden" and refers to the story of King Laurino. And it is to the king of the gnomes that the mountain range owes part of its charm.
The legend of Monte Catinaccio
It is said that, in a very distant time, when small gnomes and mammoth giants lived in the world, the king of gnomes (King Laurin) possessed the gift of invisibility. That he was invincible, and that he had a rose garden incredibly beautiful. His Rose Garden it smelled very much, was protected by a golden fence and - anyone who tried to enter to pick a flower - was punished with the cut of a hand and a foot. King Laurino, who fell in love with the daughter of the king of Val d'Adige, decided to kidnap her and take her to his castle. The gesture unleashed the anger of his brother, who asked for help from Tedorico (king of the Goths): together, the two found Similde just following the scent of roses. And stopping where these were redder.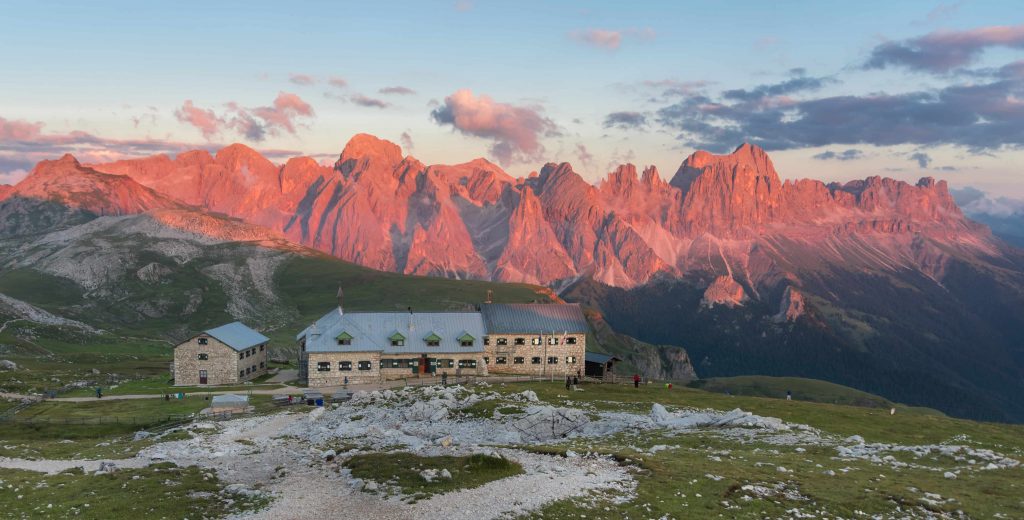 Thus, those roses that he loved so much and that dyed the whole of Monte Catinaccio red, became a real trap for King Laurino. So he decided to throw one curse: to prevent others from enjoying the beauty of the rose garden, knowing that his reign was about to end, he petrified the roses by day and by night. However, he did not take into consideration two other moments of the day: sunrise and sunset. Thus, when the sun rises and then sets, the mountains continue to turn pink, red and orange. Giving rise toenrosadira, and bringing to life the memory of King Laurin and his roses.
What to do on the summit
Monte Catinaccio is, in truth, a mountain group. Its highest peak is the Catinaccio d'Antermoia, which reaches 3.004 meters and can be reached by climbing a via ferrata. Here, in this corner of the Dolomites, people come to enjoy an authentic and somewhat wild beauty. For climbing, for walking in the cool. The best way to reach it is to be based in Vigo di Fassa: a cable car departs from the heart of the town that goes up to 2.000 meters, where the Belvedere del Ciampedìe is located.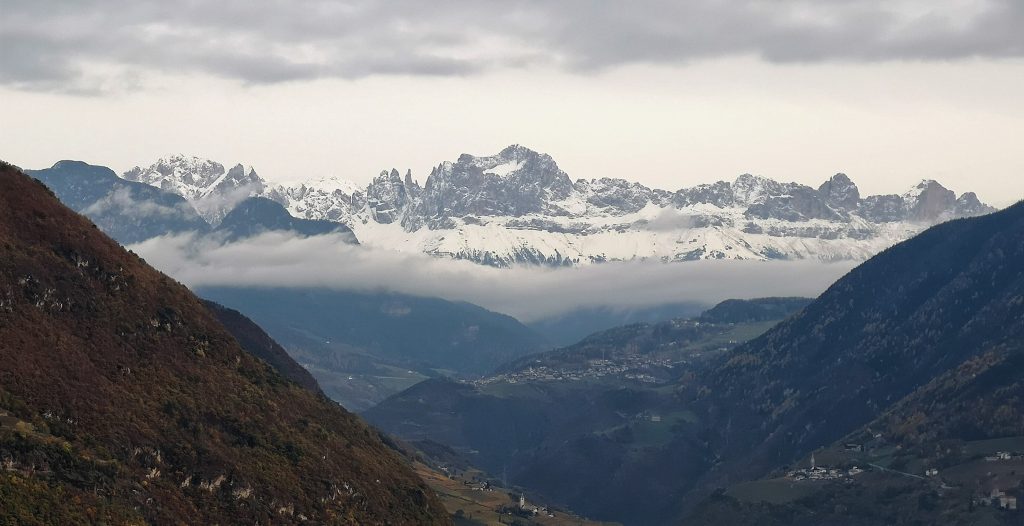 Once you reach the top, you can stop at the refuge. Or you can go up again because this extraordinary viewpoint is the ideal starting point for trips to others shelters. And for trekking that, as a background, have the Sella Group and Sass Pordoi, Sassolungo, Latemar Group and Marmolada. A place full of beauty, which the legend of King Laurin fills with magic.
Featured photo taken from Wikipedia - C BY-SA 3.0
Monte Catinaccio, a legend of love, roses and curses last edit: 2021-07-17T09:00:00+02:00 da