There is nothing better than starting the day with something simple, for me the chiffon cake with its softness, its scent, its melting is the apotheosis. I find this fabulous dessert as well as versatile, it is suitable for young and old. Starting from the basic recipe, you can indulge yourself, in preparing it in various flavors, for the sweetest and most demanding you can fill it with jam, chocolate and various creams. Soft and spongy at any time of day, you will always have the right dessert to offer. Today I propose it with a slight citrus note, covered with white chocolate, with a fruit den above. Let's see how to prepare this easy, fast and tasty dessert.
Production time: 1 hour and 30 minutes
Degree of difficulty (from 1 to 5): 1
Mold 18 cm
Ingredients
120 g of sugar
150 g "00" flour
3 eggs
100g of orange juice
20 g of lemon juice
grated orange zest
2 g of salt
60 g of seed oil
7 g of baking powder for cakes
5 g the cream of tartar
To decorate
100 g of white chocolate
fruit to taste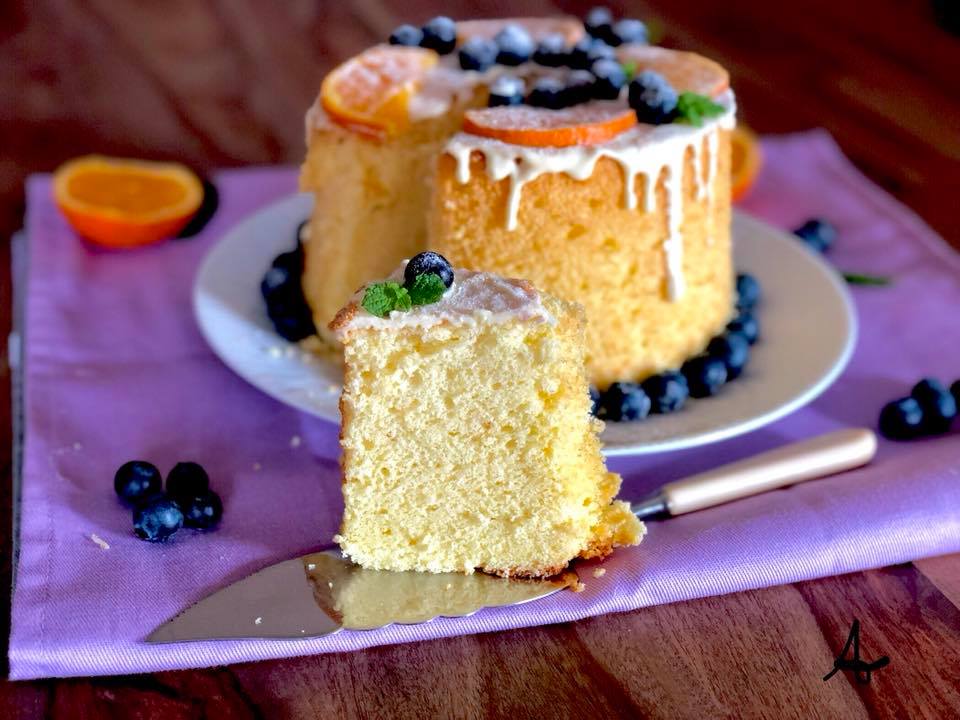 Procedure to make the orange chiffon cake with white chocolate and blueberries
Separate the yolks from the egg white. Turn on the oven at 150 ° C in static mode, whisk the egg whites with the tartar cream until stiff and set aside.
In a large bowl sift the flour, baking powder, sugar and salt. In another smaller bowl, mix the oil, orange juice, zest, lemon juice and egg yolks with a fork, pour the liquid mixture in the center of the dry ingredients, with the help of a spatula, mix all well. At this point insert, in two stages, the egg whites previously whipped, stirring from top to bottom, very gently. Pour the mixture into an 18 cm diameter mold without buttering it and cook in static mode at 150 ° C for about 70 minutes.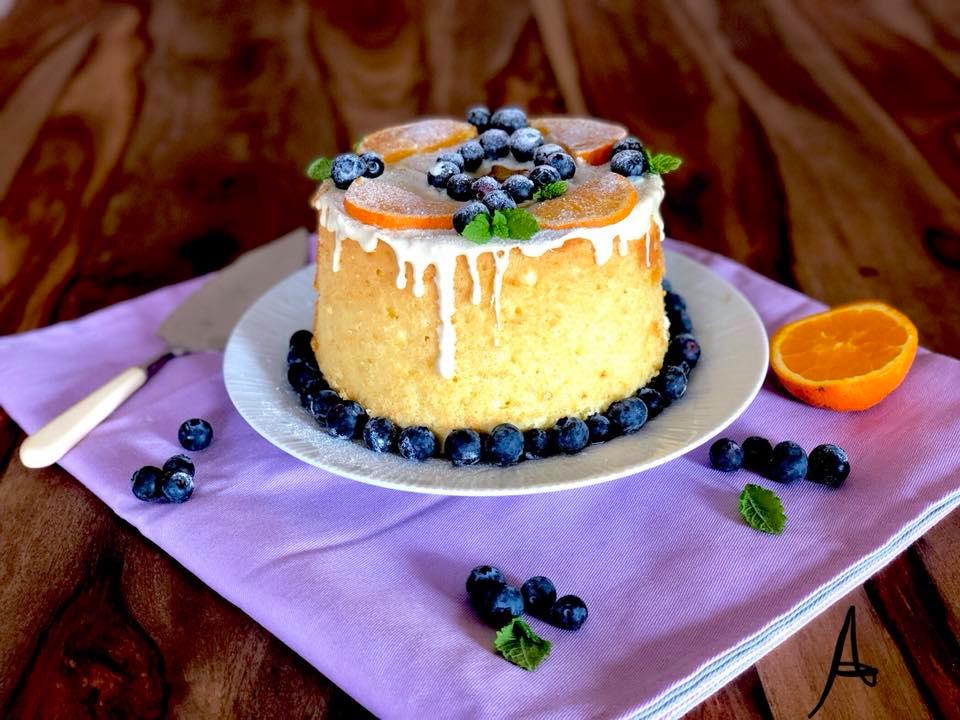 Freshly baked turn over and let your chiffon cake cool.
Meanwhile, melt the white chocolate in a bain-marie, bake and pour the chocolate on the surface of the cake, decorate with fruit to taste.
Notes: the chiffon cake is kept at room temperature, wrapped with food grade film or a plastic bag for 4-5 days. You can replace the orange and lemon juice with any other unsweetened juice, with water or even with cow or vegetable milk.
The recipe was made by Strube Efrat.
Orange chiffon cake, with white chocolate and blueberries ultima modifica: 2019-09-18T12:56:05+02:00 da
Lascia il tuo voto: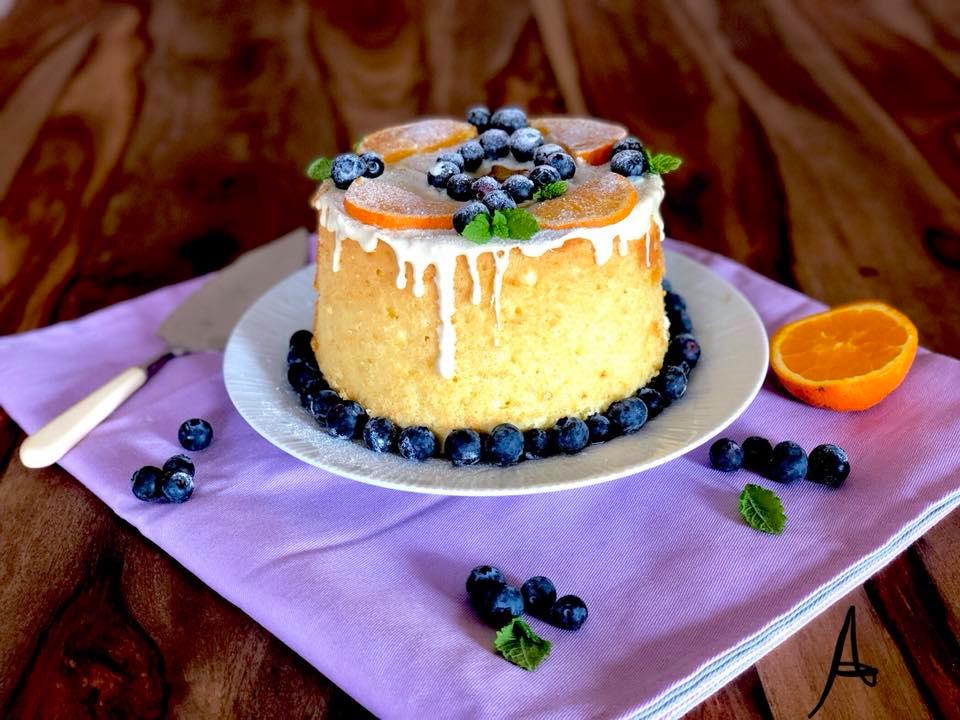 Nome Ricetta
Orange chiffon cake, with white chocolate and blueberries
Nome Autore
Marco Spetti
Pubblicato il
Tempo Totale
Voto Medio
Based on 1 Review(s)