I did several experiments before being able to get a panna cotta worthy of the name, for consistency and flavor. I used white peaches for their delicacy, sweet and fragrant. Matured on the tree, inside they become pink and give this panna cotta a delicate powder color. A perfect match with rose syrup! The scent of roses enhances the taste of peaches, the fresh note of cardamom completes this bouquet of perfumes. I prepared the rose syrup with the petals of the roses from my garden which are absolutely organic, only rose petals, water and sugar. Gluten free, dairy free, vegan.
Production time: 40 minutes + rest time
Degree of difficulty (from 1 to 5): 2
Ingredients for 6 molds
250 ml of soy cream
250 ml of unsweetened almond milk
60 g of sugar
2 very ripe white peaches
1.5 g of agar agar (1 sachet)
1 cardamom berry
a few drops of bitter almond flavor
For peach sauce
1 large ripe white peach or 2 small ones
1 tablespoon of sugar
4 tablespoons of water
To serve
1 white peach
home made rose syrup
rose buds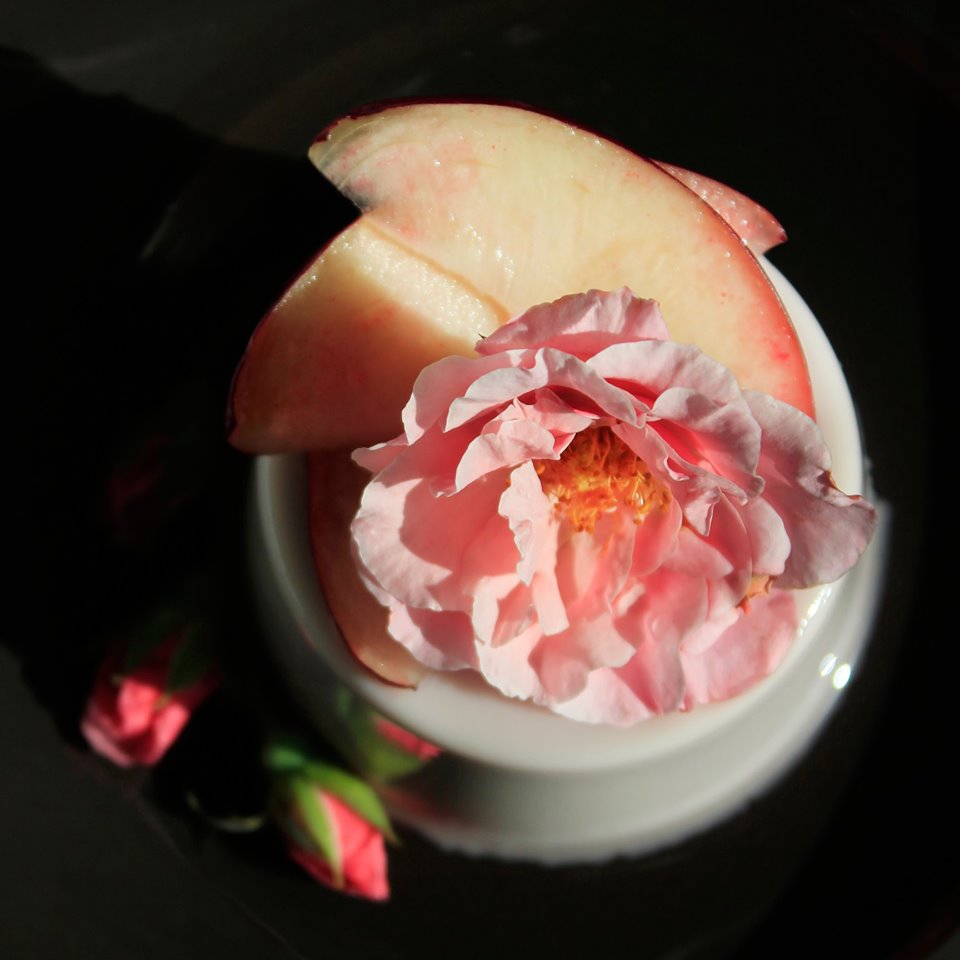 Process for making Panna cotta with peaches with rose syrup
In a small bowl mix the agar agar with two tablespoons of milk (taken from the quantity). Wash the peaches, cut them into pieces and place them in a saucepan with their seed. If you use nectarines, avoid peeling them. Add the milk, the soy cream, the sugar, bring to the boil and boil for 5 minutes. Add the cardamom berry seeds, turn off and let stand for 10 minutes. Strain, crushing the peaches well with a fork, add the agar agar, put back on the heat stirring a lot and boil for 1 minute. Remove from heat, add the aroma of bitter almonds and mix.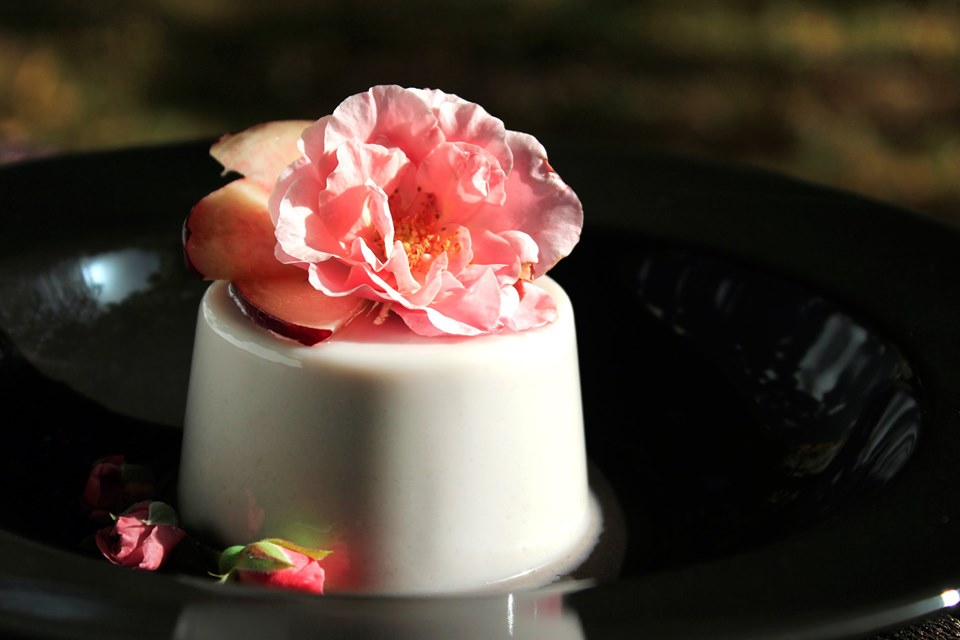 Wet the molds, pour in the panna cotta and let the refrigerator rest for at least three hours, preferably overnight. Cut the peach into cubes and put it in a saucepan with the sugar and water. Cook for 15 minutes, stirring and allow to cool and blend. Serve in a dark dish with the peach sauce spread on the bottom, flip the panna cotta and decorate with fan-shaped peach slices, rose syrup and rose buds. I got a nice firm consistency but not gelatinous.
The recipe was made by Anna Tondini.
Panna cotta with peaches and rose syrup ultima modifica: 2019-09-03T12:11:12+02:00 da
Lascia il tuo voto: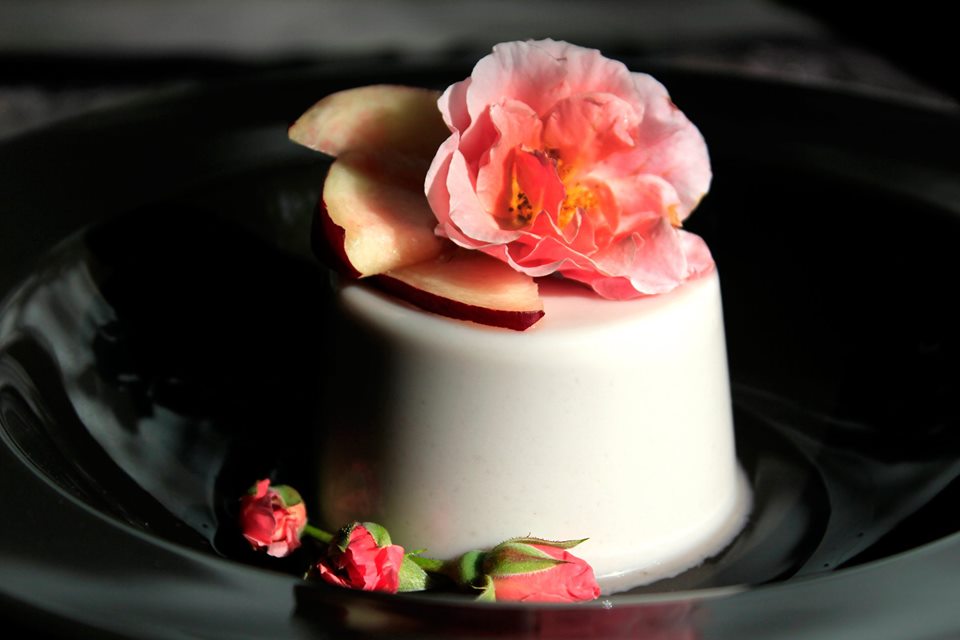 Nome Ricetta
Panna cotta with peaches with rose syrup
Nome Autore
Marco Spetti
Pubblicato il
Tempo Totale
Voto Medio
Based on 1 Review(s)