A walk through the vineyards, immersed in the nature of one of the most beautiful areas of Trentino Alto Adige. In addition, the possibility of tasting local delicacies. Food and wine tourism and hiking meet along the Cortaccia Wine Trail. A path that can represent a valid idea for an alternative holiday in Italy.
An educational path, to discover a territory and its particularities, but also to approach the wine culture of Bassa Atesina, the area that is between Bolzano and the Salorno lock. A journey different from the usual and accessible to all: here's how to organize yourself for this experience.
The route of the Cortaccia Wine Trail
The starting point is of course the town of Cortaccia, a village of about 2.000 inhabitants known in German as Kurtatsch, and located halfway between Trento and Bolzano. Cortaccia is located along the famous Strada del Vino, which develops along state road 42 of the Tonale and Mendola and provincial road 14, covering 70 kilometers and 15 different South Tyrolean villages.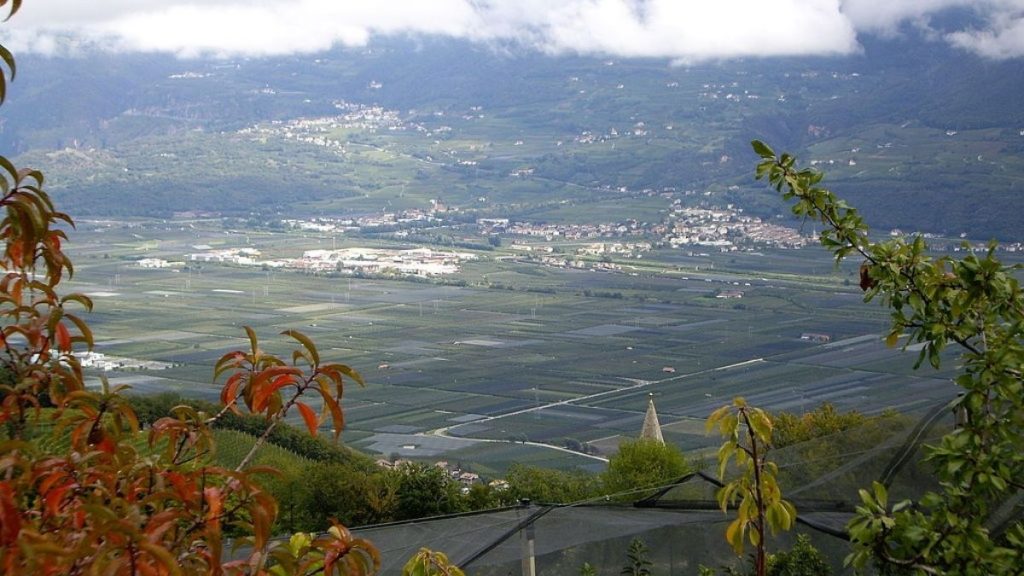 The journey begins in the center of Cortaccia, near the stone sculpture of the bunch of grapes, and develops following the "Saltner Pratze", the typical hand-shaped wooden signpost. From here you leave the village, entering nature for about 1,5 kilometers, following a path through the vineyards.
The experience along the Cortaccia Wine Trail is enriched by the presence of 18 information panels, which illustrate to travelers the various steps from growing grapes to tasting wine. There are also clay amphorae that contain the aromas of the various types of wine of the area, from the three qualities of the Schiava grape to the Lagrein and the aromatic Traminer.
The route ends in the village of Niclara, or Entiklar in German, from which you can go back along the same road to Cortaccia. Along the way you can also admire the ancient vine from South Tyrol, even planted in 1601.
A path for everyone
A rather special holiday, backpacking and walking, but not prohibitive for this. The complete route of the Cortaccia Wine Trail is of about 4 kilometers, and the difference in height is not too demanding: you go from a minimum of 274 meters in altitude to a maximum of 369, doing a couple of ups and downs.
In any case, along the way there are several benches where you can stop to rest and admire the landscape, fully enjoying your excursion into nature. In this way, taking it easy, the excursion is complete it lasts no more than two hours.
Featured photo source: Andreas Heck at the German-language Wikipedia, GFDL, via Wikimedia Commons
The Cortaccia Wine Trail: a hiking trail for everyone last edit: 2021-12-07T17:17:25+01:00 da