From itMendoza.it
On Thursday November, 20th the Italian webtv Patrimonio Italiano TV broadcast the interview with itMendoza realized by Michele Pilla, with the aim of showing how Italians live in Mendoza. Broadcasted on the Italian Heritage program and, for those who missed it, at this link. Patrimonio Italiano TV wanted to interview itMendoza after visiting its website and its Facebook page. The purpose of this channel is to show the rich heritage of Italian cultural values and traditions, which have contributed to development and progress. And not only. Among its goals there's bringing together the different Italian communities that live or have lived far from their country, always striving, however, to keep their roots alive.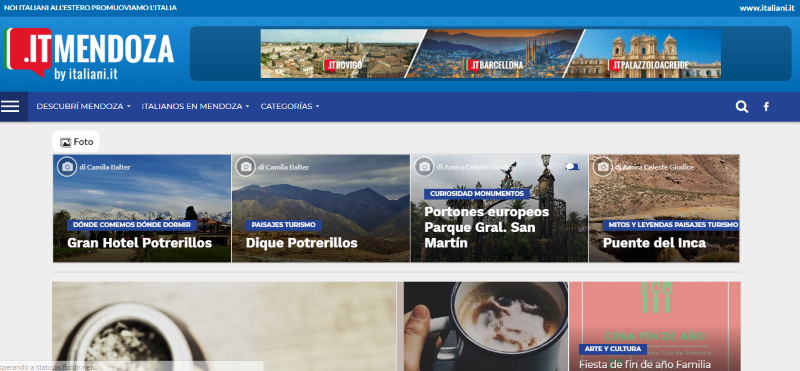 Patrimonio Italiano TV
Patrimonio Italiano TV is a web TV dedicated exclusively to Italians living abroad. Among its aims is to offer Italians the opportunity to stay in touch, with all the friends living abroad through audio and video media. It tries to combine innovation and tradition, new media and old languages, to keep alive the culture of the many Italian communities that have lived or still live abroad.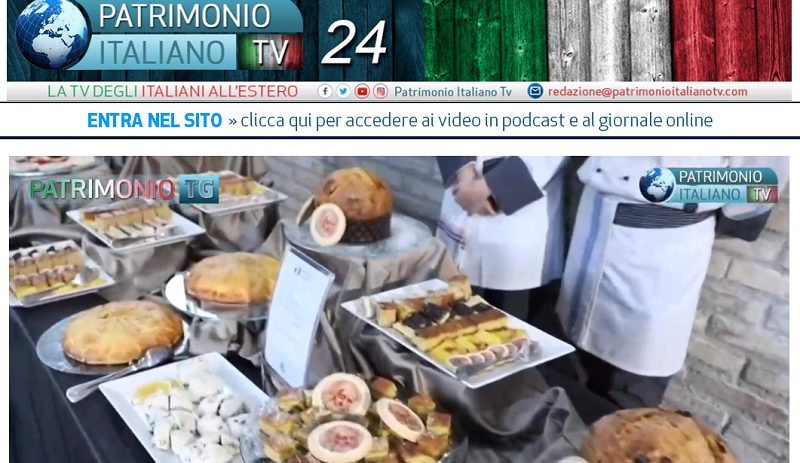 Italian Heritage TV was born in October 2018 from the will of two journalists: Michele Pilla and Luigi Liberti. It was presented during the prestigious Citation by the Borough of Brooklyn, in New York, on the occasion of the celebrations of the Italian American heritage culture month. And on that occasion the founders won the "Patrimonio Italiano Awards", a prize dedicated to Italians who have distinguished themselves by spreading the Italian heritage in the world.
The programming of Patrimonio Italiano TV
Several programs are broadcasted by Patrimonio Italiano TV Fondamentale.
ITALIAN CULTURE, a program dedicated to Italian literature abroad: authors, publishers, festivals and cultural associations linked by a passion for books.
PATRIMONIO ISTITUZIONI is, instead, a transmission dedicated to politics. Politicians talk to viewers and answer their questions.
L'ITALIA NEL MONDO gives news and tells events through Italian media all over the world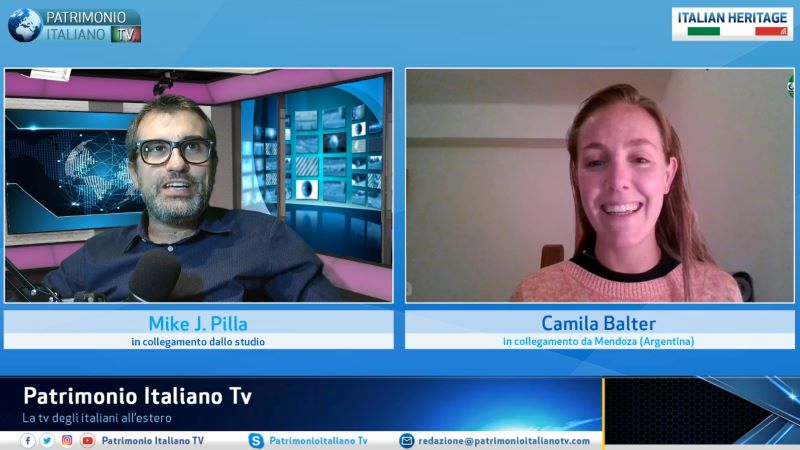 Italian heritage
ITALIAN HERITAGE is the spearhead of Patrimonio Italiano TV. This program in on air every Thursday evening. In practice, it is based on skype interviews with Italian friends living abroad. Past and future Italian stories, events, parties and festivals are told.
Michele Pilla
Michele Pilla, the interviewer, is an Italian journalist and writer half Neapolitan and half Montagutese. He began writing short texts when he was 8 years old, after discovering his love for authors such Stephen King, Arthur Conan Doyle, Edgar Allan Poe, Robert Crais and Denis Lahane. The passion for journalism and the new means of communication arises, however, later, during higher education. During his university studies he began to collaborate with local Neapolitan newspapers but he soon became editor in chief. He is passionate about football, cinema, TV series, information technology and new technologies. Furthermore, it creates websites and collaborates with various media. In 2006, together with two friends, he founded the website montaguto.com. Last year, in New York, President of the Brooklyn Borough, Eric Adams, presented him with the "Citation" award. This year, finally, he published Goodbye Irpinia, a novel in which he amalgamates fiction and journalism.
Patrimonio Italiano TV interviewed itMendoza ultima modifica: 2019-12-03T10:20:40+01:00 da