Sardinia is a wonderful region, which offers scenarios and landscapes unique in the world. One of these is that of Porto Flavia, in the hamlet of Masua, in Porto Iglesias. Here there is an infrastructure that is among the greatest engineering wonders of the early twentieth century, which merges with the marvelous natural surroundings. Adjacent to it, in fact, lies one of the most beautiful beaches in the Sardinian region.
An architectural jewel immersed in the natural context
The beach of Porto Flavia gives tourists a glimpse of colors that are difficult to find in other places. The green of the pine forest, in fact, blends with the sparkling blue of the sea and the warm white of the rock of the surrounding mountains. Dominating the site is one of the most sensational architectural works made in Italy in the twentieth century. The construction that comes out of the mountain, in fact, is the visible end of a huge complex of underground tunnels. Its inventor and designer was the engineer Cesare Vecelli, who entitled the work to his beloved daughter Flavia.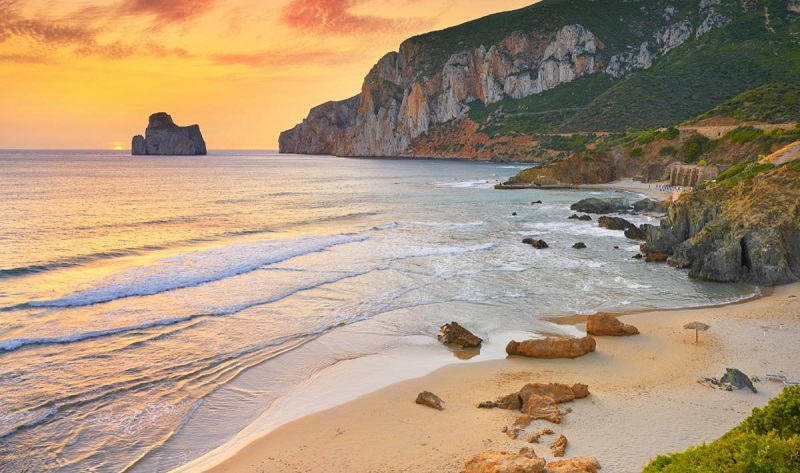 The structure has two overlapping galleries dug into the rock. In the upper one, the extracted materials were unloaded after arriving via a Decauville railway (with prefabricated and easily removable rails). The lower one, on the other hand, allowed workers to stow materials on ships using a removable conveyor belt. For this reason, three galleries had nine large silos capable of holding up to ten thousand tons of materials.
The innovation of Porto Flavia
The construction of Porto Flavia gave birth to an infrastructure of great importance for trade and the economy of the area. The Belgian mining company Veille Montagne, which held the mines in the area, managed to reduce the costs of boarding. Until that time, in fact, the materials were hand-loaded into small sailboats (the scales) that were carried to the warehouses of the island of San Pietro. This was exhausting work for the miners, who were subjected to inhuman rhythms. Testifying to their condition was Gabriele D'Annunzio who visited the site in 1882, at a time before the construction of Porto Flavia.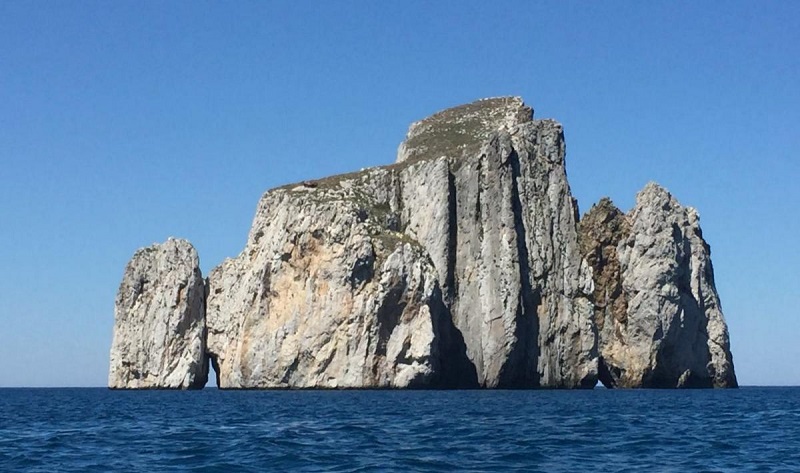 The infrastructure is now obsolete. In the sixties, in fact, the site was subjected to disposal due to the progressive abandonment of mining activity. As happened for many mining sites, at the end of the last century, it was decided to restore Porto Flavia to make it a suggestive tourist destination. The structure, moreover, is in contact with one of the most beautiful beaches in Sardinia. It has a verdant pine forest that develops around it. The area also offers a magnificent view of the Pan di Zucchero stacks, a natural moment that touches the 132 meters, which dominates the coast. Natural wonders that merge with human intervention to create a unique place to discover.
Porto Flavia, an architectural splendor on the sea of Iglesias ultima modifica: 2019-08-27T17:00:29+02:00 da