It seems that the first recipes of gnocchi were published for the first time in the second half of the sixteenth century, originally they were mixed with flour, breadcrumbs, boiling water and eggs. The great Pellegrino Artusi in 1891 described two recipes: the first with boiled and mashed potatoes, mixed with chopped chicken breast, the second, much simpler, destined to have a great fortune…. with only potatoes and flour. For my dish, I chose for the dough of gnocchi, purple potatoes … they have a different color because they contain anthocyanins, rich in beneficial properties for the body and have a pleasant sweetish taste. I combined them with the savory and decisive taste of bacon and the slightly bitter and spicy taste of turnip greens, creating a perfect balance of flavors, taste and colors … as the saying goes … "even the eyes want their part"
Production time: 50 minutes
Degree of difficulty (from 1 to 5): 2
Ingredients for 2 people
Potato gnocchi
500 g of purple potatoes
150 g of flour
a pinch of salt
For the seasoning
2 bundles of turnip greens
1 burrata of 250 g
sliced bacon
a handful of pine nuts
garlic
oil
chili pepper
salt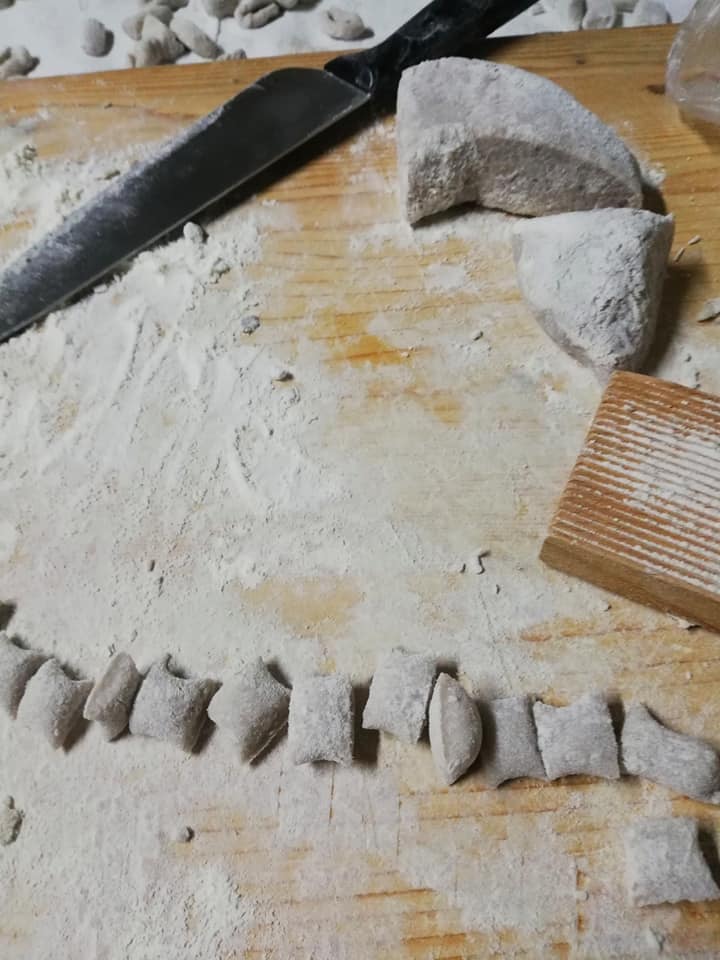 Procedure to make purple potato gnocchi with burrata, crispy bacon and creamed turnip greens
In a pressure cooker I boiled the potatoes for about 15/20 minutes, then I distributed a handful of flour on the pastry board and peeled the potatoes while they were still hot. I crushed them using the classic potato masher. I worked the dough, adding a pinch of salt, until a soft and firm dough was obtained. I let the dough rest for half an hour, then I formed sticks of about 15 cm and then cut into cylinders of a couple of cm. I placed the gnocchi in a floured tray and covered with a cloth to keep them moist.
In the meantime, I cleaned the turnip greens leaving only the leaves and stems the tender ones and after carefully rinsing them and leaving them to drain, I poured them into a non-stick pan with oil, a clove of garlic and a little chilli and I immediately covered.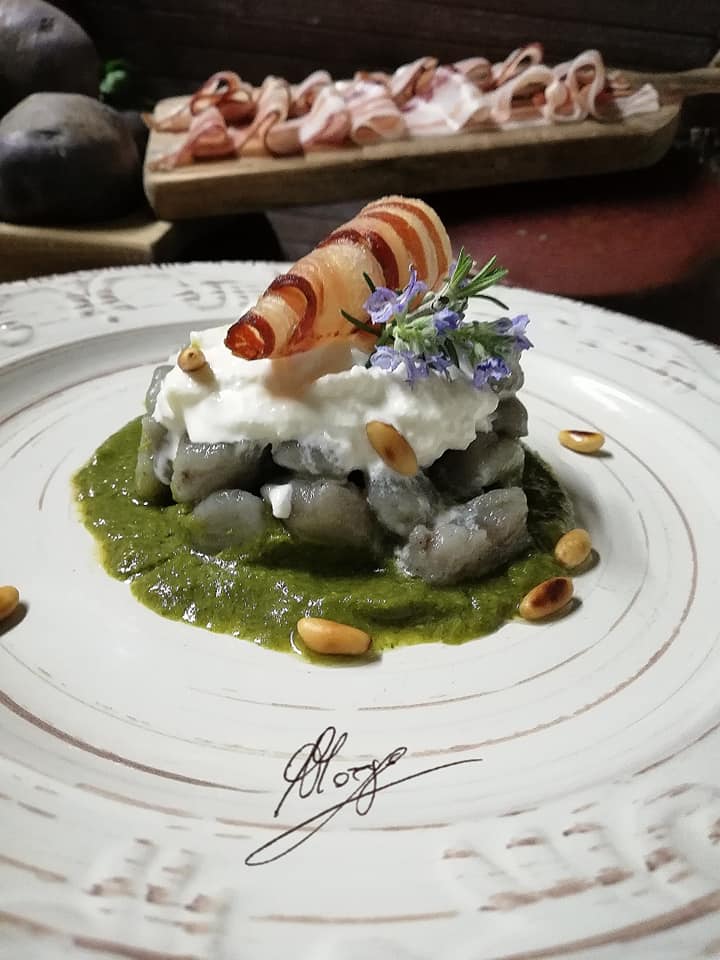 As soon as the turnip greens , I added a drop of water and let them cook. At the end of cooking I whisked some of it and kept it aside. Meanwhile I toasted the pine nuts on a plate and I prepared the bacon making it crunchy in the oven for a few minutes at 200 ° C. I gave the bacon a cone shape by rolling it into cone-shaped steel molds. Finally I boiled the gnocchi and as soon as I floated I waited a couple of minutes and drained them. I poured the creamed turnip greens on the bottom, the gnocchi and a delicious burrata cloud. To conclude the cone of crispy bacon to give that distinct note of irresistible flavor.
The recipe was made by Amerigo Morgia.
Purple potato gnocchi with burrata, crispy bacon and creamed turnip greens ultima modifica: 2019-07-25T10:49:02+02:00 da
Lascia il tuo voto: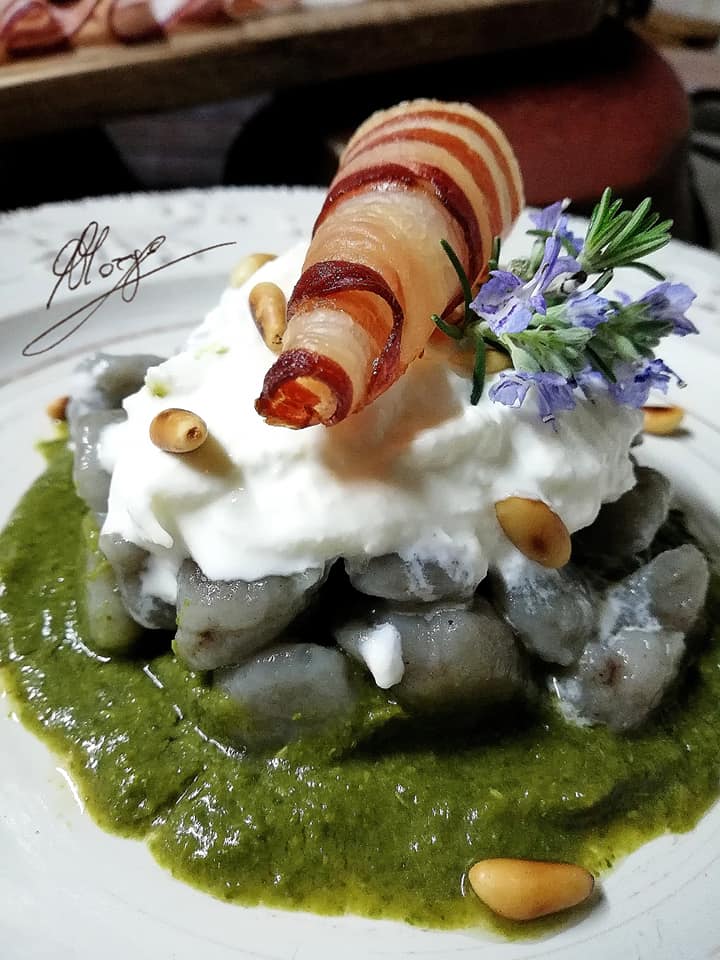 Nome Ricetta
Purple potato gnocchi with burrata, crispy bacon and creamed turnip greens
Nome Autore
Marco Spetti
Pubblicato il
Tempo Totale