Friday at my house is fish, and for dinner, I tried to prepare rather unusual rolls, especially as flavor combinations, but I like to experiment and dare in the kitchen, someone will turn up their nose when reading the ingredients, but I assure you which are a real delicacy. The saberfish, spatula or flag is a lean fish, particularly digestible and with a good content of omega 3, typical of the southern regions. Let's see how to prepare this delicious dish.
Production time: 1 hour
Degree of difficulty (from 1 to 5): 1
Ingredients for 4 people
450 g of fish cut saber
4 artichokes of violet or violet type
2 cloves of garlic
1 tablespoon of pitted olives
1 teaspoon of desalted capers
Roman mint at pleasure
parsley to taste
pepper to taste
1 tablespoon of hemp seeds shelled to taste
100 g of smoked provola
6 bay leaves
extra virgin olive oil as required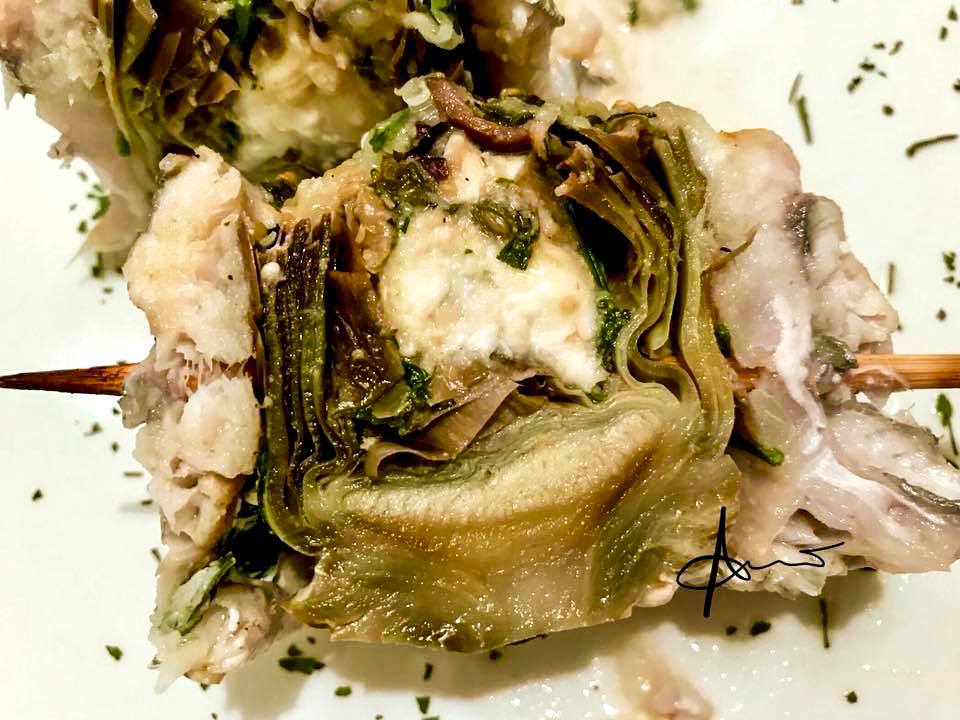 Procedure for making saber fish swivels with artichokes and provola
Obtain from the fish two fairly long fillets, such as to wrap the artichokes along the entire perimeter. Prepare a mixture with the garlic, olives, capers and herbs. Sprinkle the fillets with part of the aromatic mixture.
Clean the artichokes by removing the tougher outer leaves, cut off the upper shell, and cut the stem inside. Dip them in water acidulated with lemon juice for a few minutes. With your hands gently spread the leaves from the center of the artichoke flavored with another part of the chopped herbs, pepper and oil.
Transfer them to a high-sided pan to contain them vertically, add garlic, oil, mint, parsley, salt and pepper to taste, add 2-3 cm of water and cook covered for about 10-15 minutes or until covered. when they will be soft but not overcooked, otherwise they will be crushed during the preparation of our dish.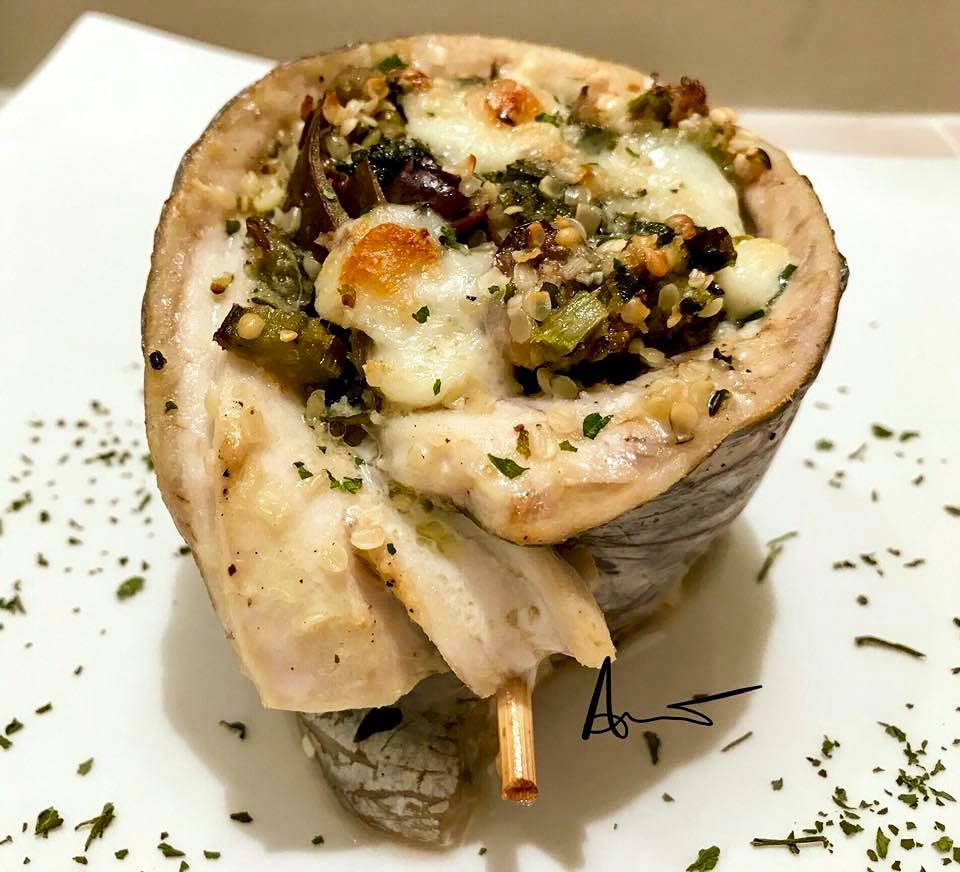 Cut two pieces of provola cheese, stuff the heart of the artichoke, the rest crumble as much as possible and sprinkle it over the fillets previously flavored with chopped herbs, capers and olives. Salt lightly.
Gently roll the fillets around the artichokes, close with a toothpick.
Oil a baking dish, place on the bottom 2 bay leaves lying on top of the saber swivels, sprinkle the surface with the last part of the aromas, the hemp seeds and with a little oil bake in a preheated oven for 15-20 minutes at 180°C.
The recipe was made by Strube Efrat.
Saber fish swivels with artichokes and provola ultima modifica: 2019-04-15T09:31:58+02:00 da
Lascia il tuo voto: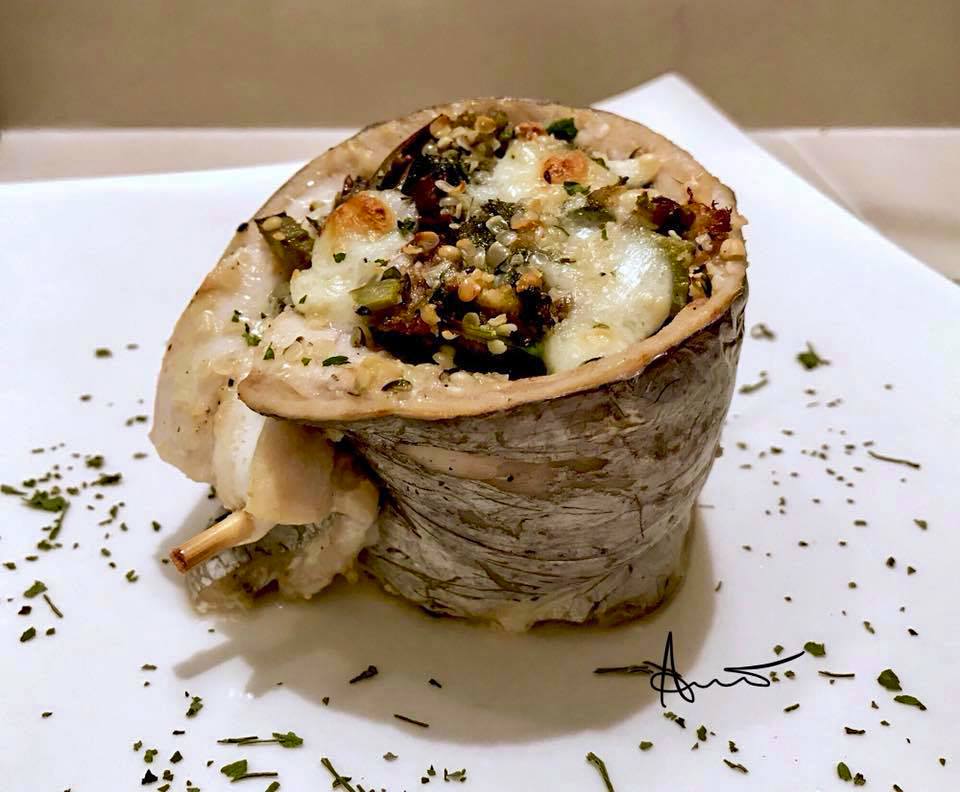 Nome Ricetta
Girelle di pesce sciabola con carciofi e provola
Nome Autore
Marco Spetti
Pubblicato il
Tempo Totale