It is clear that for a while the world will not be as before. Covid made us discover a new normality, which now looks like gold compared to the situation we were in during March and April. So, with restrictions and caution, Italy tries to start again!
The world of catering has undoubtedly been one of the hardest hit, with restaurants closed, some of them open for home delivery only, in an adverse climate, where people certainly did not think about what to order for dinner. Now, the time has come to start again, and for many to reinvent themselves! Catering has changed, both from a gastronomic and social point of view. But what will be the biggest changes?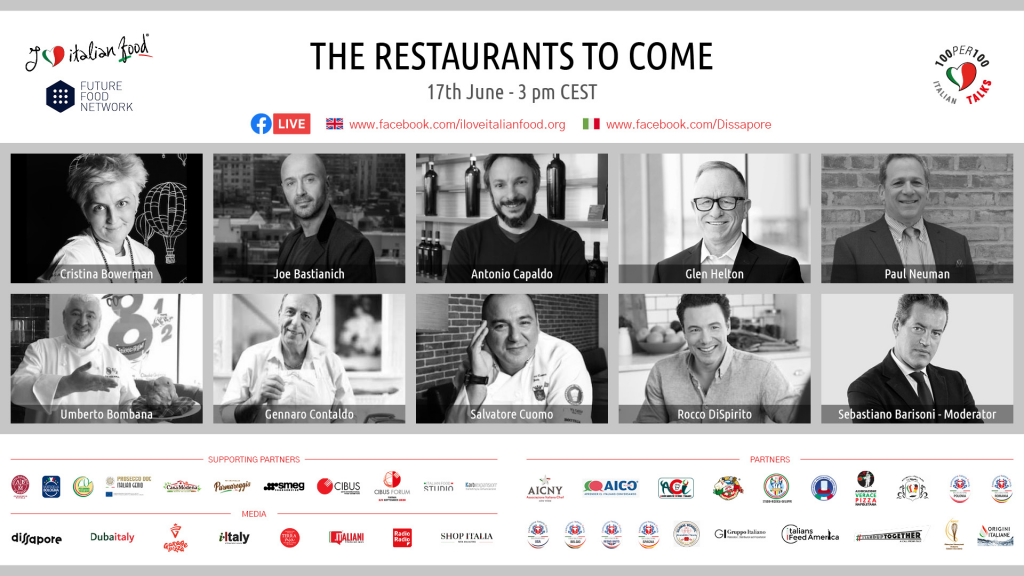 Live streaming
In this moment of international economic uncertainties, I Love Italian Food (non-profit cultural association and network for the defense and promotion of Italian food and wine culture in the world) in collaboration with Future Food Network, wants to take stock and try to imagine how "the catering to come" will be. The first 100% digital Italian Talks will therefore be online today, June 17th. Ten guests from all over the world, to imagine what will be the new business models and new concepts of Made in Italy catering and more.
Italiani.it, media partner of the initiative, very attentive to the past, present, and above all the future of Made in Italy, will broadcast the live on the Facebook fanpage. For the live broadcast in English the talk can be followed on I Love Italian Food facebook page.
The excellence of Italian cuisine in the world
Sebastiano Barisoni, vice-director of Radio24, and Alessandro Schiatti, founding partner and CEO of I Love Italian Food will moderate the discussion. The program is really rich: starting from 15.00 (CEST) the connections from the world will alternate with the interventions of Cristina Bowerman (President of the Ambasciatori del Gusto Association and 1 Michelin star), Joe Bastianich (Restaurant Man and TV personality), Gennaro Contaldo (English Chef Star, restaurateur and author of numerous books, as well as Jamie Oliver's mentor), Salvatore Cuomo (The Pizza, Man, the guru of Italian cuisine in Asia, with over 200 restaurants), Umberto Bombana (founder of the famous Otto and Mezzo Bombana in Hong Kong, is the only Italian with 3 Michelin stars abroad), Rocco DiSpirito (James Beard Award-winning Chef and # 1 hit author of the New York Times), Glen Helton (Managing partner of The Moseley Group , expert in dining business models), Paul Neuman (Founder and Owner of Neuman's Kitchen, one of the leading catering chains in America), Antonio Capaldo (President Feudi di San Gregorio).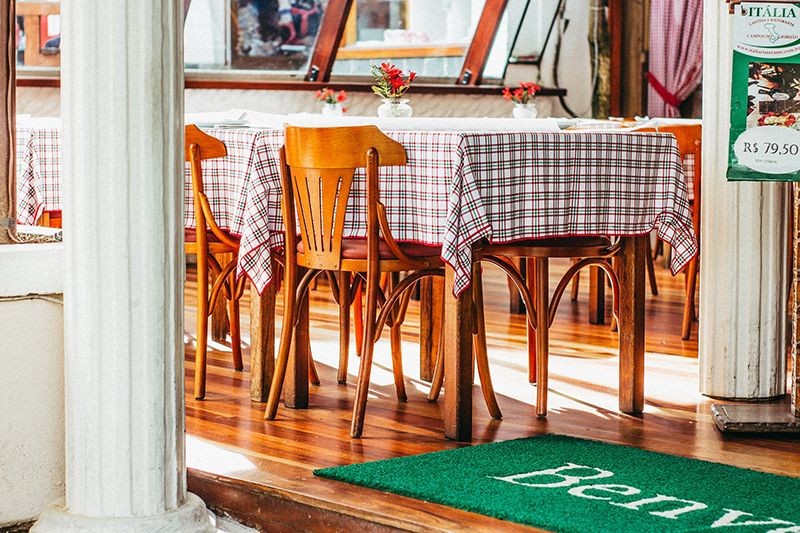 Partners
A special event that also includes the major trade associations representing the world of restaurateurs and chefs in Italy and abroad: AICNY, Italian Group, Professional Association of Italian Chefs, Italian Federation of Pastry Ice-cream Chocolate, FIC delegation Belgium , Federcuochi Germany, FIC delegation United Kingdom, FIC delegation Spain, FIC delegation Poland, FIC delegation New York, FIC delegation Romania, Association of Italian Chefs, Global School Palazzo Italia, Origini Italiane, Associazione Verace Pizza Napoletana, Association of Professional Pizza Makers, iFeedAmerica, Association Neapolitan pizza chefs.
An initiative made possible thanks to the support of the Prosecco DOC, Mortadella Bologna PGI, Pecorino Toscano DOP and Balsamic Vinegar of Modena PGI consortia, as well as the companies of the 100% Italian supply chain Parmareggio, Casamodena and Smeg. And thanks to the media partners: Italian.it, Dissapore, Dubaitaly, i-Italy, Garage Pizza, Radio Radio, Shop-Italy and Terra Mia.
"The catering to come". Today streaming on Italiani.it ultima modifica: 2020-06-17T13:34:00+02:00 da