The curtain rises for the premiere at La Scala, the Milanese theater famous all over the world. At the performance that kicks off the season, in addition to the President of the Republic Sergio Mattarella this year the president of the European Commission Ursula von der Leyen will also participate. Naturally, the Prime Minister Giorgia Meloni will also be present.
The first at La Scala
A December 7 that after the anti-covid restrictions returns to its traditional formula, starting with the controversy. The first concerned the chosen title, Boris Godunov by Modest Musorgsky, Russian opera which opens the season. And that, with the war going on, the Ukrainian consul Andrii Kartysh had asked to cancel. The second controversy instead concerns the cuts in contributions to the theater by the Lombardy Region already this year by about half, and by the Municipality of Milano from next year. The unions would have liked to read their message before the national anthem which will open the inauguration. Have two workers, a man and a woman, take the stage to say that "a country that cuts funding to culture cuts the future of its citizens". But the management said no to the request of CGIL, CISL, UIL and FIALS.
Sold out
In the hall to attend the premiere the seats are practically sold out. In addition to Mattarella, now at home at La Scala, and von der Leyen, the Minister of Culture Gennaro Sangiuliano and the Minister of Education Giuseppe Valditara will certainly be present. About 300 guests will then be able to participate in the Gala dinner at the Giardino society, an event within an event that returns after a two-year stop due to the pandemic. To cook a zero kilometer menu based on Milanese risotto with saffron pistils from Lombardy crops.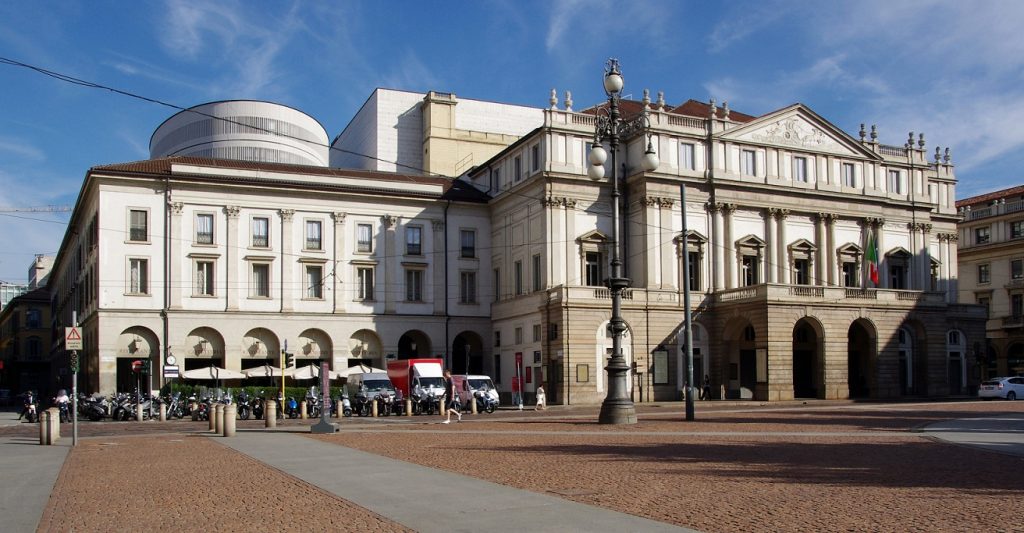 Light veal cassoeula and panettone parfait will be the students of Capac (the foundation of Confommercio which offers training services in the tertiary sector). The aspiring chefs will be coordinated by Caffè Scala Banqueting. Macarons and Panettone, at dinner and during the interval of the opera in the theater bars are by Elisenda, the high-end pastry brand from Esselunga which thus begins a new collaboration. As well as Dolomia water, while Bellavista and Bourbon coffee are back. The tables will be decorated with still lifes of fruit, vegetables and uncut flowers, completely reusable.
(Images from the Teatro alla Scala Facebook page)
The first at La Scala between music, glamor and the customary controversies last edit: 2022-12-07T09:00:00+01:00 da