What about a chocolate cake? Definitely a very good idea. The recipe is that of a soft chocolate cake to be prepared in 5 minutes. And there is nothing better than preparing a dessert quickly and then enjoying it with friends and relatives. So, in a short time you can get a very tasty dessert and it's also really easy to make as it doesn't require the use of any kitchen tool. So no mixer, planetary or robot. If it tickles your mind, read on.

Chocolate cake: ingredients
Preparing this chocolate cake is very simple, and requires no special tools, if not a 22-24 cm diameter mold. The ingredients for 10 people are:
200 gr of flour type "00",
50 gr of bitter cocoa,
200 gr of sugar,
200 ml of milk (also vegetable good),
2 eggs, 100 ml of seed oil,
1 sachet of baking powder,
1 teaspoon vanilla extract (or vanillin),
icing sugar to taste.
Hot to prepare it
First we put the milk, seed oil, eggs and vanilla extract in a bowl. We start working quickly using a hand whisk. I recommend mixing everything up to make the mixture frothy and light. Then we add all the dry ingredients such as: sifted flour, baking powder and cocoa and sugar. So we also add a pinch of salt and still work quickly. The work must always be done by hand. Once the mixture is ready, pour it into a 22-24 cm diameter mold. The mold must be buttered or lined with parchment paper before adding the mixture. Finally we bake the cake in the oven preheating it at 180 degrees for 30-35 minutes, if we use a 24cm mold. Alternatively, heat the oven for 35-40 minutes if ours is a 22cm mold.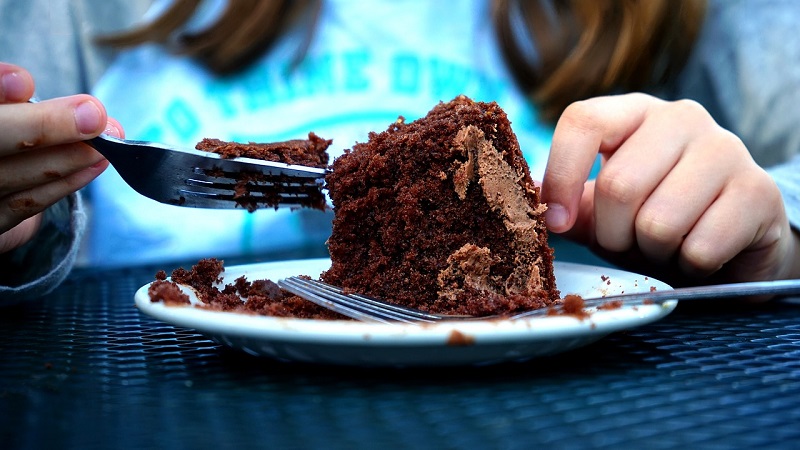 We always check the cooking with a toothpick. Finally, when our cake is ready, we take it out of the oven and let it cool completely. Before letting it cool, we sprinkle it with icing sugar. So our chocolate cake is ready in 5 minutes and good to be enjoyed. Enjoy your meal!
Chocolate cake easy and quick to prepare ultima modifica: 2020-07-02T15:23:30+02:00 da
Lascia il tuo voto: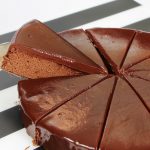 Nome Ricetta
Torta al cioccolato
Nome Autore
italiani.it
Pubblicato il
Tempo Totale