Everybody with noses in the air, with spotting scopes and few lights. A few more days in Italy to see the comet "Neowise" . For some days, in fact, it has been visible in the skies of our peninsula. It soon became a real "diva" of the network, the suggestive images captured by those who managed to immortalize it in these hot summer nights follow one after the other. But do you know when it was discovered, what its origin is and above all when we could still admire it? We'll tell you.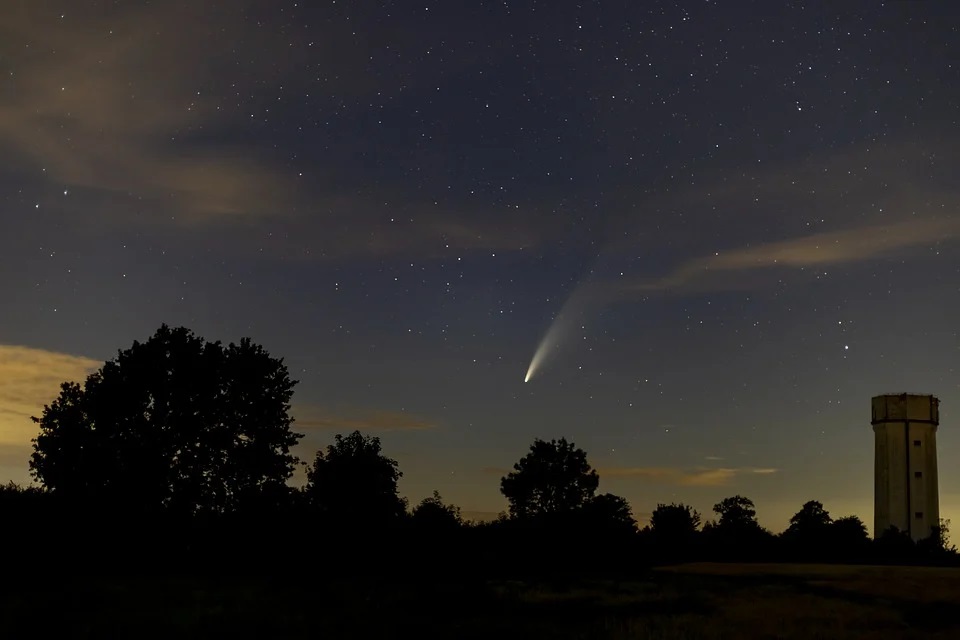 Comet Neowise is the brightest in recent years
There will still be a few days to admire it in our skies. In fact, according to what scholars have explained, comet Neowise will be visible for a few more days. In August its trajectory is expected to change and for this reason it will not be visible to the naked eye. Considered the brightest in recent years, it will disappear from our sight. In fact, it will continue its journey, its journey, towards the external solar system and then towards the Oort Cloud, the spherical cloud of comets that orbit at an enormous distance from the Sun.
The most beautiful photos of the comet Neowise spread on social media
Comet Neowise was photographed in all its glory. Brilliant and visible to the naked eye, it has become the undisputed protagonist of social networks, the most "spotted". From fields in the countryside, between mountains, castles, monuments. Many fans took photos of it in the skies of Monte Argentario, but also Vicenza, Aosta Valley, Belluno, Grosseto, Siena, Rome, Palermo, Mantua, Ancona. And still other images from Cuneo, Brescia, Turin, Viterbo, Avellino, Genoa, Livorno.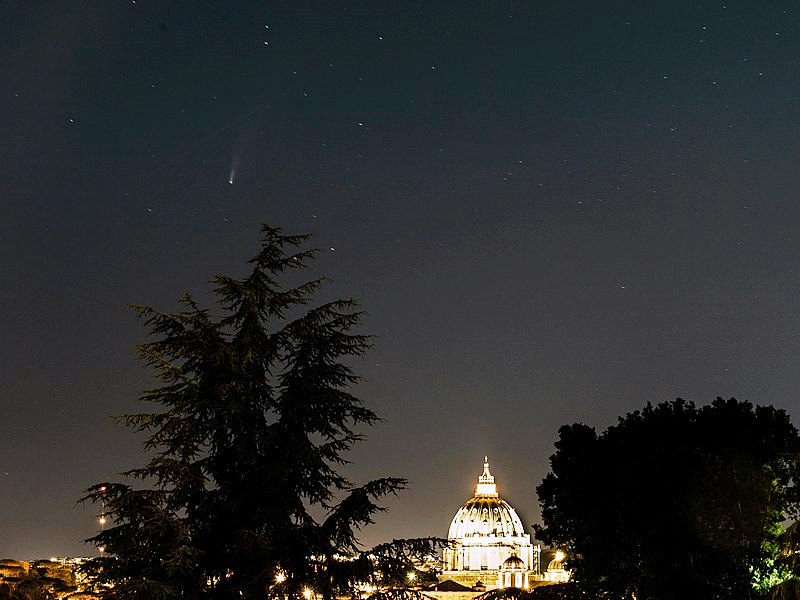 The origin of the comet and its discovery
Although it has only been a few weeks since the comet Neowise could be admired in Italian skies, it was discovered in March. The telescope of the NASA Wide-field Infrared Survey Explorer (Wise) sighted it. Known to scholars as "C / 2020 F3" it has had a very complex path. In fact, on July 3rd she managed to survive the perihelion, that is the point of its orbit closest to the Sun. Comets often risk to fragment. And then in the skies spotted since 23 July. The comet has reached its minimum distance from our planet, to be exact 104 million km. For a period spotted from night until dawn.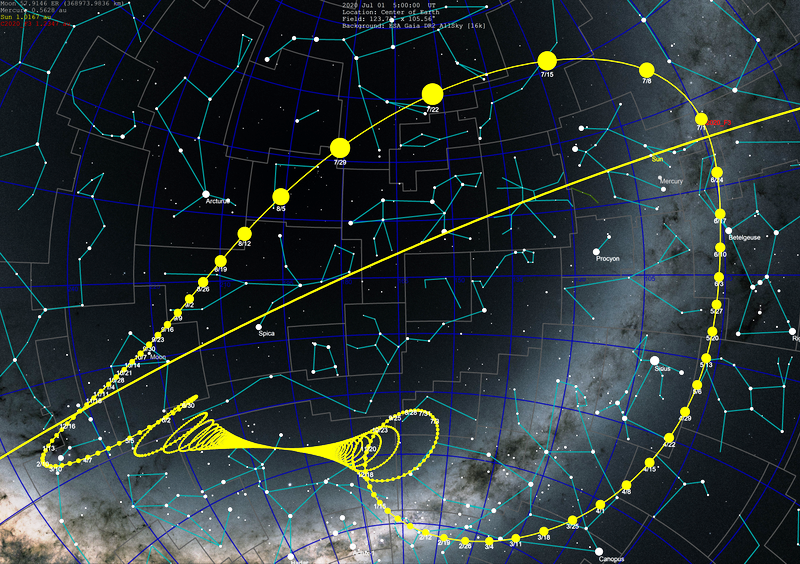 Images from Space
Not only fans on earth of astronomy, but also the images of the comet Neowise taken from space are spectacular. Photographed passing through the Mediterranean, between Tunisia and Italy. And then the NASA Parker Solar Probe probe caught her close to perihelion. You could admire the double tail, that of specks of dust and that of gas ionized by sunlight.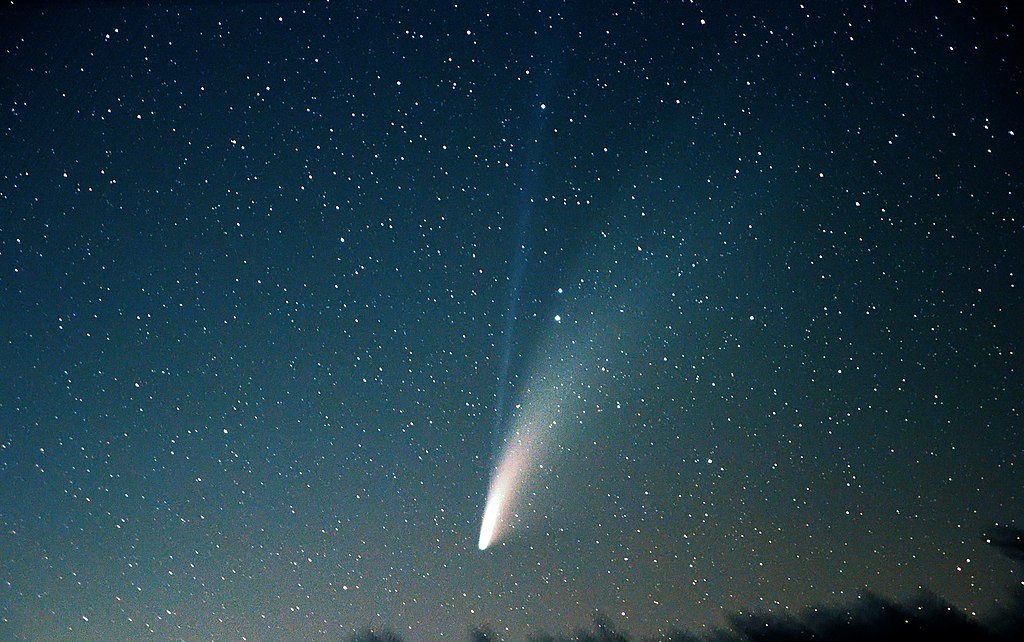 How to see the comet
So why not take advantage of these last days to look for it in the skies and photograph it? Astronomy enthusiasts recommend getting away from the city lights. With binoculars and telescopes, or small telescopes, and a little luck can be seen. At sunset, just look under the constellation of the Big Dipper, heading north-west. Otherwise it will be enough to wait over 6 thousand years. A little too much. So hurry up.
Comet Neowise is dancing in Italian skies ultima modifica: 2020-07-31T15:40:35+02:00 da