When Franco Zeffirelli was born, his father did not recognize him, and a surname had to be found, and so they spoke of a "zephyr", a slight breeze and came out "Zeffirelli".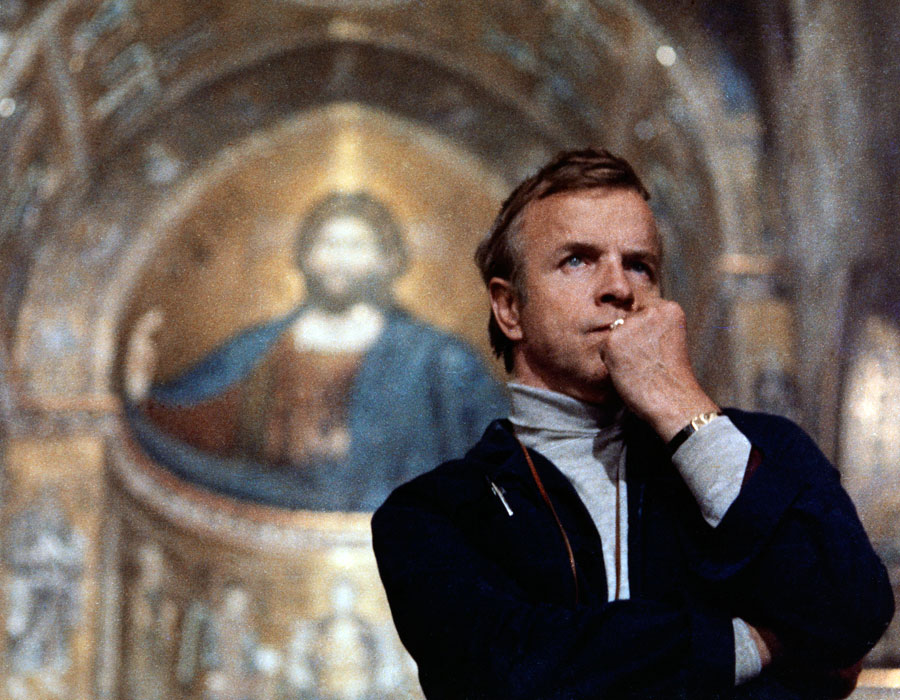 The aristocratic mother was Alaide Garosi Cipriani, who covered him with affection and inspired him very much.
Franco Zeffirelli and cinema
Franco Zeffirelli from his father was originally from Vinci, and some researches even ventured a relationship with Leonardo. A beautiful young man with a refined appearance, after having attended the Academy of Fine Arts in Florence, he began as a set designer. Zeffirelli is always characterized by formal elegance, attention to melodrama and stories developed with a very strong emotional impact, figurative and precious taste.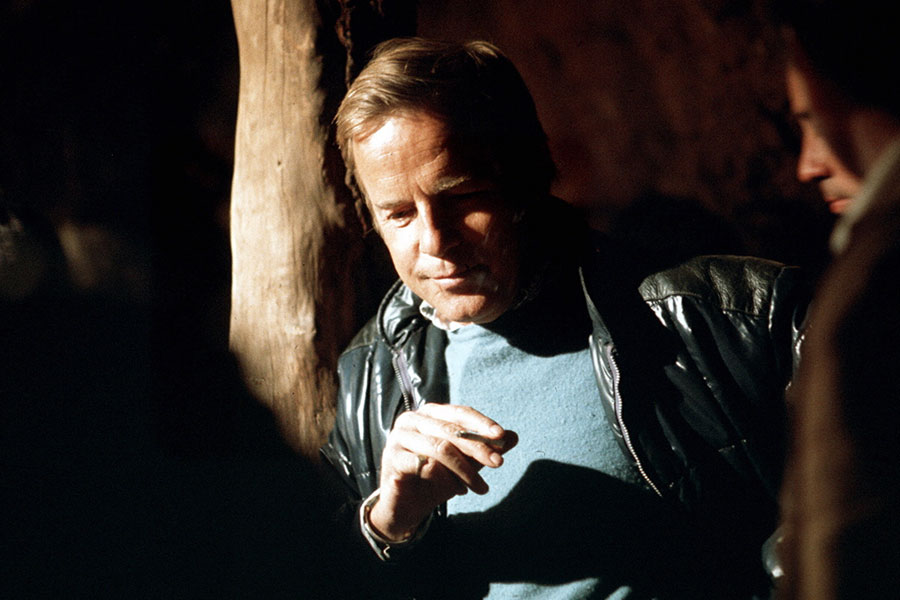 He works and weaves a very long and profitable working and personal relationship with Luchino Visconti. Visconti's assistant directorial work in La terra trema and in Senso, which remain in history, will be fundamental. Zeffirelli's career takes off in a dazzling way, passing behind the camera. His film productions are almost all international and of great impact. Towards the end of the sixties he achieved success with masterpieces such as the Taming of the Shrew, Romeo and Juliet, and following a serious accident he made a vow.
Brother sun and sister moon by Franco Zeffirelli
He promises San Francesco that if he saves himself he will dedicate a film to him and keep his promise. He directs "Brother Sun, Sister Moon", and is another triumph. Also in the sixties, Zeffirelli directs some theatrical shows that remain memorable. Healing Hamlet with Albertazzi, Who's Afraid of Virginia Woolf? And La Lupa with Anna Magnani. At La Scala in 1954 he directed La Cenerentola and L'elisir d'amore, at Covent Garden in London, Lucia di Lammermoor, Cavalleria rusticana and Pagliacci. Still at Covent Garden he designs the costumes for La traviata.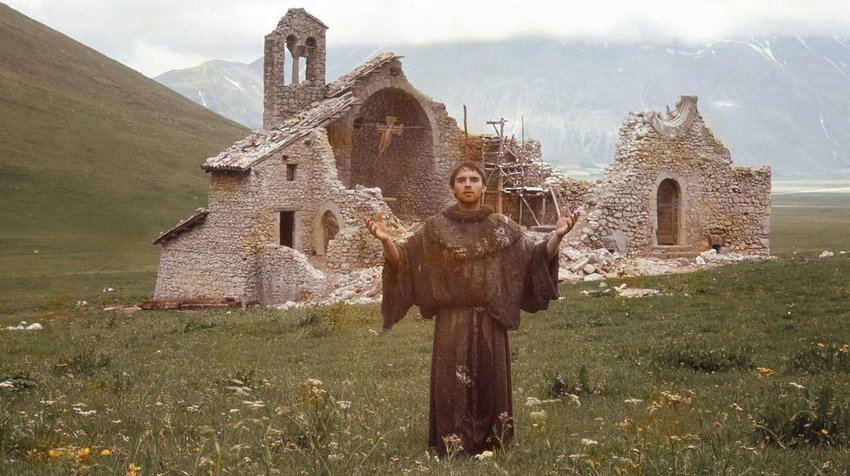 Then again La bohème, Aida, and La traviata, at the Teatro La Fenice in Venice, Rigoletto and Falstaff in Trieste. At the Glyndebourne Festival Opera he directs L'elisir d'amore, in London in 1963 La bohème goes on stage 410 times until 2014; and at the Metropolitan in New York the Falstaff and again at the Metropolitan directed Cavalleria rusticana and in 1972 Otello.
Jesus of Nazareth
Year after year Franco Zeffirelli grinds great successes all over the world, both at the theater and at the cinema. In December 1974 he was in charge of directing television worldwide for the opening ceremony of the Holy Year. On December 7, 1976 he directed and stage scenes of a historic edition of Otello that inaugurates the season of the Scala in Milan. The work comes for the first time, broadcast live by RAI.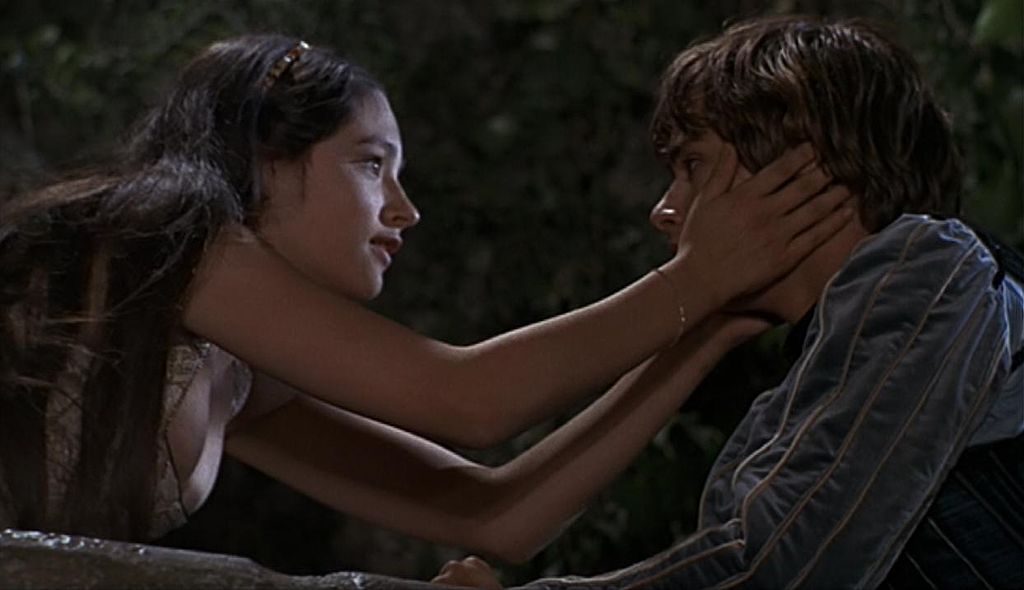 After the success of the movie Jesus of Nazareth, he realizes, among others, Il campione, and Il giovane Toscanini. At the Metropolitan in 1981 he took care of La Bohème, and tireless in 1993 he returned to the cinema with Storia di una capinera. A convinced Catholic, Zeffirelli expresses a personal faith at the cinema, never flaunted, but personal, discreet and guarded, although unveiled. In 1994 he was elected senator of the republic, he obtained a record number of votes which confirmed his re-election as senator in 1996.
Tea with Mussolini
Between 1996 and 1999 he directed the films Jane Eyre and Un tea con Mussolini, the latter partially autobiographical and very successful over time. In 1999 he still directs the television direction of the opening ceremony of the Holy Year. Still for the Metropolitan in 2002 he directed the Il barbiere di Siviglia.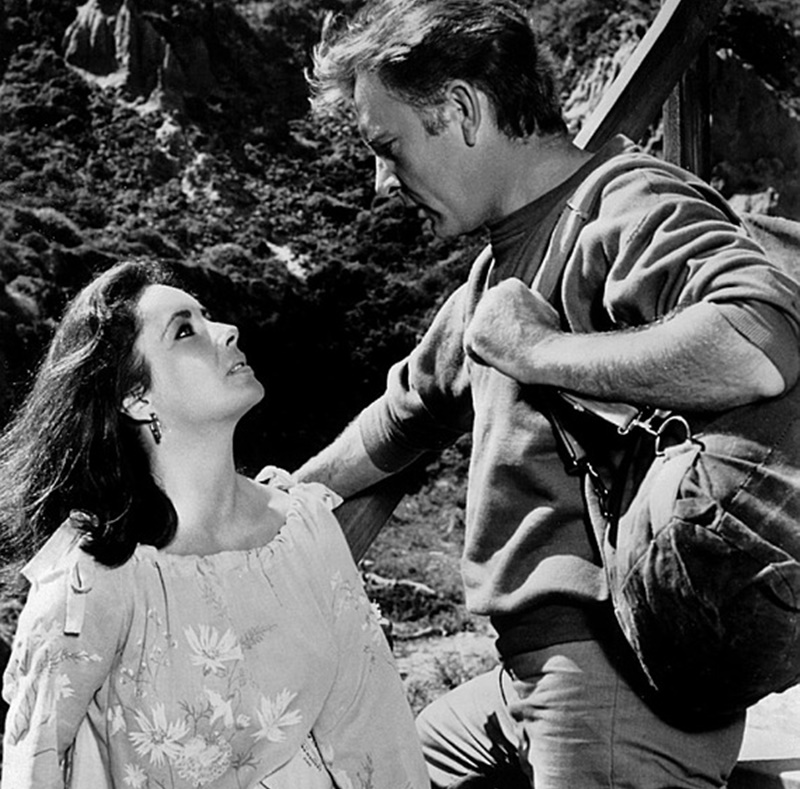 On November 24, 2004, Queen Elizabeth II appointed him Knight Commander of the Order of the British Empire. From April 21 to May 3, 2007, his new staging of Giuseppe Verdi's La traviata for the Rome Opera Theater is staged. Able to tame great divas like Elisabeth Taylor, Cher, in love with animals, great fan of the Florentine, Zeffirelli leaves us at the age of 96.
Franco Zeffirelli, theater, cinema and worldwide success ultima modifica: 2019-07-29T19:00:32+02:00 da