Barbara Panetta is a young Italian author from Reggio Calabria, who has been living in London with her husband and daughters Emily and Lucy, aged 15 and 12. A few days ago, her second bilingual book (English and Italian) for children has been released: "Chloe and the Gr-ant-father Clock" (Chloe e Nonno Orologio), the continuation of the successful "Chloe's Promise "(La Promessa di Chloe), which was released last year. The profit generated from the sales will be donated to charity.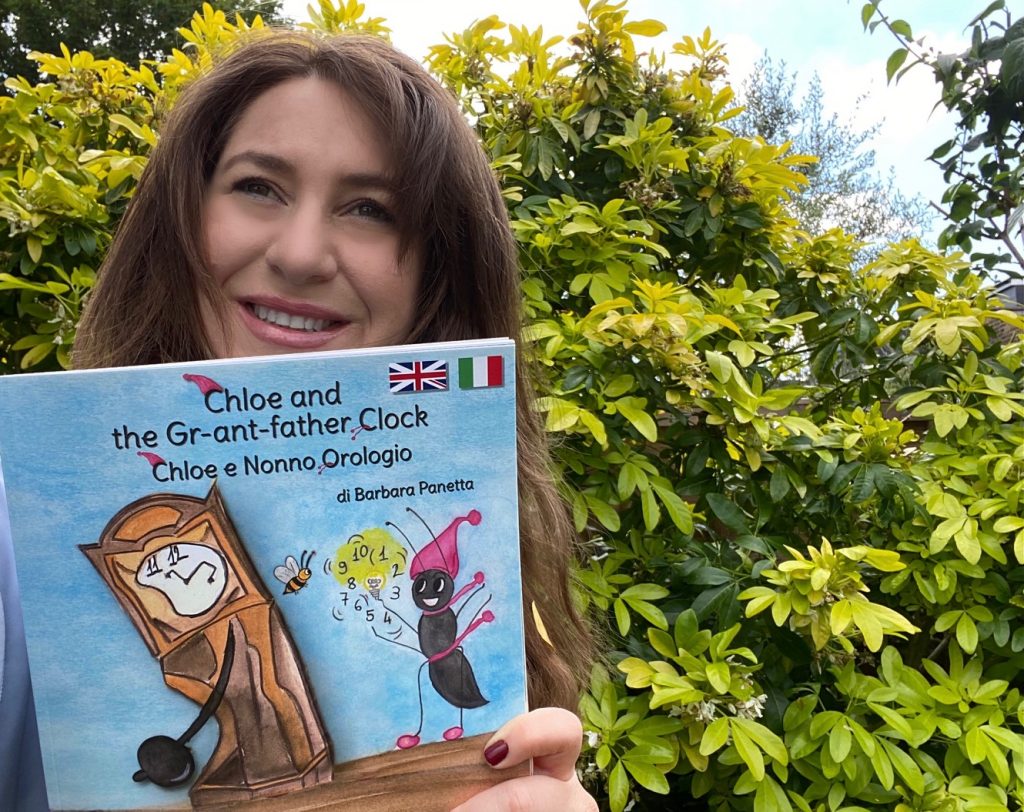 An educational fairy tale
Barbara Panetta's fairy tale is aimed at children aged three and over and has the little ant Chloe as its protagonist who lives with her large family (mom, dad and 10 brothers and sisters) in a small house with a large pendulum clock. One day, a strong storm makes all the numbers of the old "Grandfather Clock" fly out of the window. The whole family participates in their recovery, each putting their skills into practice.
Design and music, a perfect combination
The book is enriched with beautiful illustrations made by the writer herself, who preferred to use watercolor over digital processing, to keep the book as simple as possible. In addition to the printed version, a video book is available on Ant Chloe's YouTube channel, voiced by actress Sally Phillips (known for starring in the films "Bridget Jones's Diary" and "Notting Hill"). The music is written by Alessandro Viale, composer and pianist, and performed together with Laura Marzadori, first violin at the Scala in Milan. By reading and listening, children can have fun and learn English.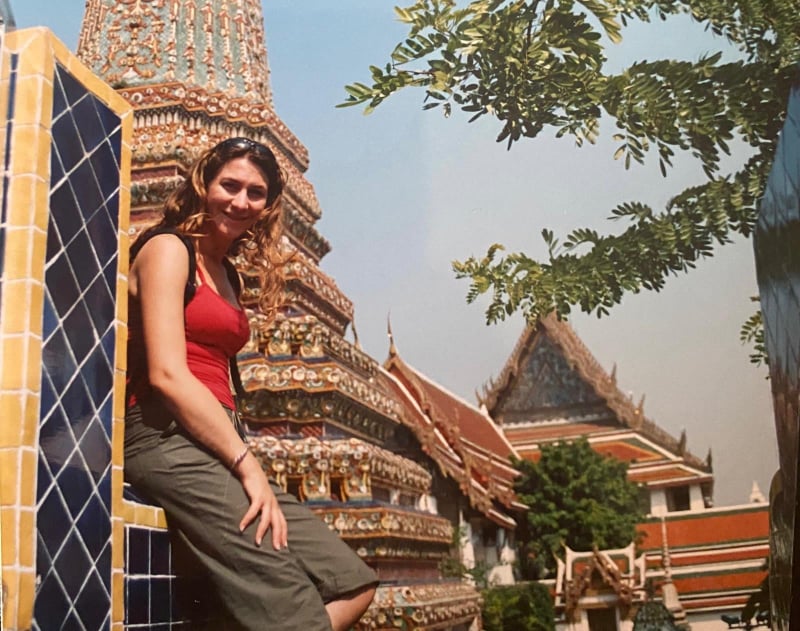 Traveling writer
Barbara Panetta has cultivated a passion for writing since she was a young girl. She does this by sending numerous letters to her peers she met on her trips with her parents. Together they travel around Europe in a camper which gives her a great interest in different cultures. Barbara travels the world, is graduated in languages ​​and has achieved a master's degree in experimental linguistics (she also speaks perfect English and Spanish). She first lived in Spain, then Argentina (Buenos Aires), until she moved to London. To devote herself to her daughters, she quit her job in international marketing and together with them she began studying music, considering it a common language for all. Emily and Lucy have recently finished attending the conservatory and will soon enter one of the most prestigious performing arts schools in the world: the "Guildhall School of Music & Drama".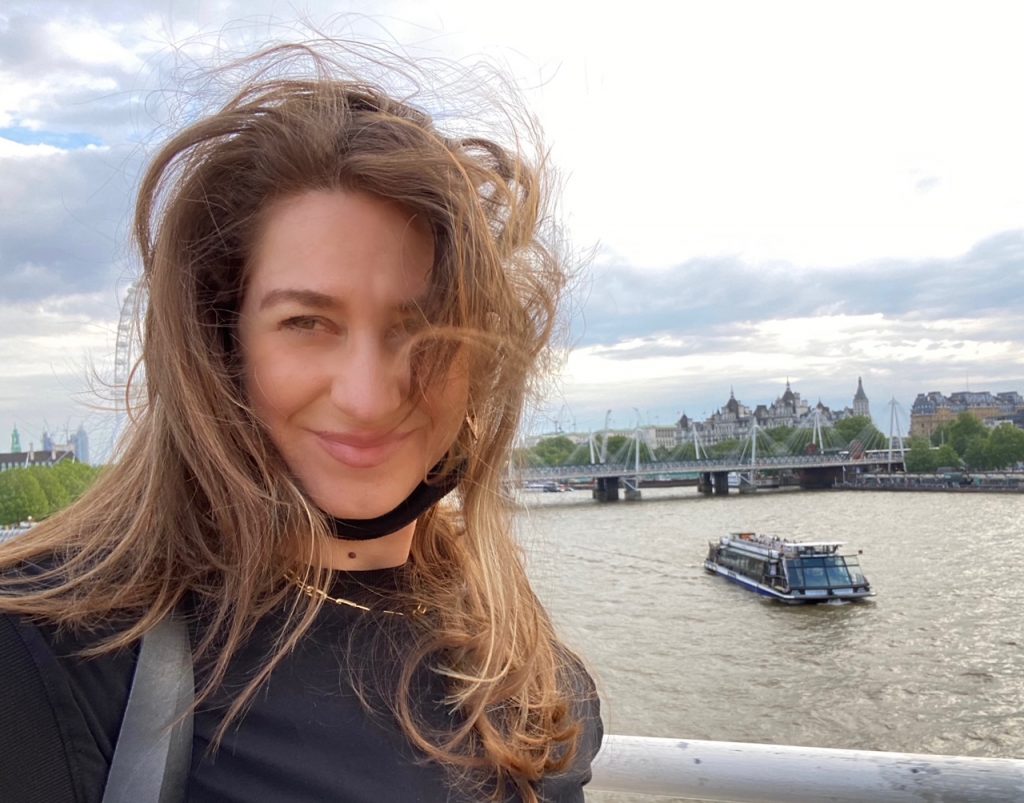 "Proud to be italian"
Barbara, despite her many trips and the fact that she lives abroad, is "viscerally linked to Italy", in particular to Calabria, and is "proud to be Italian". Another passion of hers is food: she particularly loves Calabrian cuisine. Before writing fairy tales, she published a novel in 2015 which was followed by a series of short stories. In the following interview she talks about her latest work, which has great potential of becoming successful.
Barbara, how did the idea of ​​giving voice to an ant come about?
"For several reasons. The ant is a very small insect and children can easily identify with it. As an insect it is not among the most beautiful – if it is compared to the butterfly or the bee, for example – but it is hardworking and determined. In an era in which the canons of beauty tend more and more to absolute perfection, it is good for children not to focus only on the exterior that, from an early age, also appreciate other qualities ".
Who represents Chloe?
«The little ant Chloe is the representation of a disciplined, educated and determined child, with many initiatives and a spirit of adventure and collaboration. She has many friends and a beautiful family ».
In the book there are several educational messages to be grasped. What is the one that is most dear to you?
"Each book has a different moral but in both the fundamental message is: "unity is strength ". Another message is that music is a pleasant and important discipline at the same time, which can accompany and support the child as he grows up. Little Chloe plays the piano and one of the ants plays the violin. For this reason, I involved two internationally renowned musicians in the project such as the pianist Alessandro Viale, who also composed the music, and the violinist Laura Marzadori, first violin on the back of the Orchestra of the Teatro alla Scala in Milan ".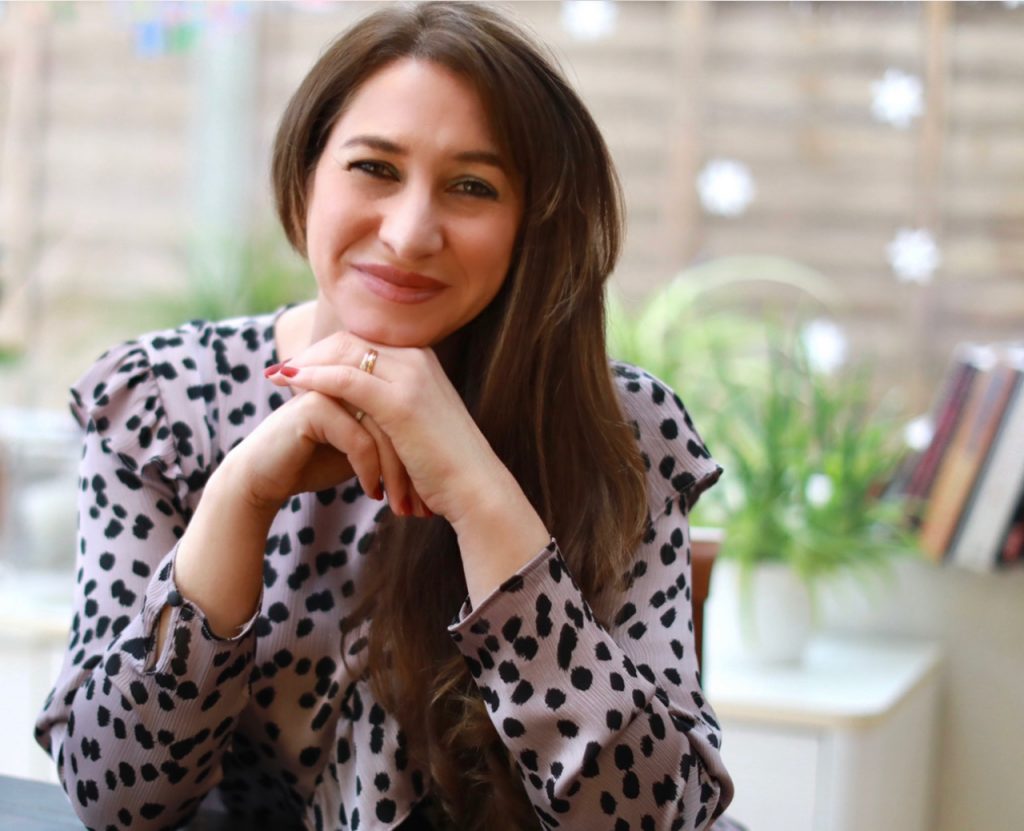 Even the profits of this work (as happened for the previous one, ed) will be donated to charity in favor of children in need. Which institution will they be intended for?
"The profits from each book sold are donated to a charity that supports children with cancer and helps their families. The association is called Momentum Children's Charity ".
You started your career with the novel "Memories in movement", from 2015, followed by some short stories. When and how did the idea of ​​writing fairy tales come about?
«I am a mother of two little girls, which have now grown up. I have always read them many fairy tales, sometimes I invented them completely and accompanied them with drawings of my own hand. Chloe is one of them. Only after a long time I decided to share it with children from all over the world. Narrating is a completely different approach from fairy tales. For this project, I entrusted myself to a child psychologist, who evaluated the plot and the moral ».
What are the components that attract the attention of children?
«Music, as I already explained, is a very important component. A child exposed to music from an early age learns an international language. For this reason, each book is embellished with a video book available on Ant Chloe's YouTube channel, narrated by famous English speakers. The child, therefore, to make good use of the book and learn English, can associate reading it with listening to the video. I've always loved drawing and decided to create the illustrations for these books. I chose watercolor because it allows you to create a poorly defined and soft drawing, and I think it helps the child to develop imagination ".
Which is your favourite fairy tale?
"They are a lot. Thinking about it, one of my favorites is "The Ugly Duckling" ».
What do you miss from Calabria?
«The sun, the warmth of the people, the scent of the sea and the chili pepper, that of Diamante! I love cooking only and exclusively Calabrian dishes, therefore spicy ».
Would you like to write a story set in your land?
"Why not? I would certainly set it on via Marina di Reggio Calabria. I've already written a horror story set there … definitively a little different from a fairy tale! ".
Interview with Barbara Panetta, author of the lucky adventures of Ant Chloe ultima modifica: 2021-06-16T18:30:43+02:00 da