Penne with asparagus and black truffle is a typical dish of Umbrian cuisine. We talk about a cuisine whose roots lie in the civilization of the Umbrians and Romans. Furthermore, there is a long tradition of dishes that are not always poor or popular. Little influenced by the neighboring regions, it is a cuisine mainly of meat and products of the earth.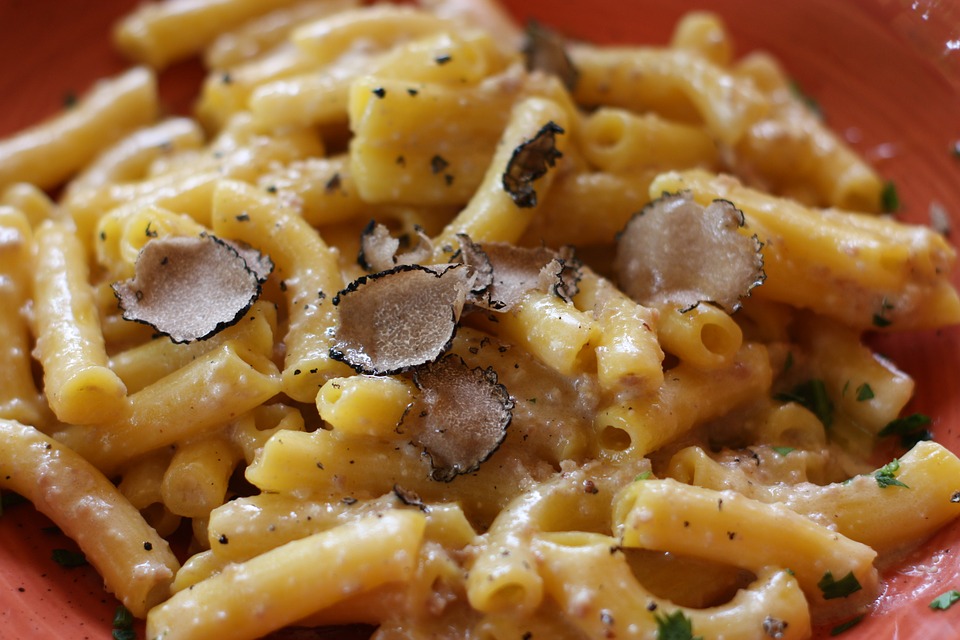 In fact, the Umbrian black precious truffle is also used. This truffle is a quality mainly present in Umbria and is known as Norcia and Spoleto truffles.
Penne with asparagus and truffle (classic recipe)
Penne with asparagus and black truffle is a dish easy to prepare. As for the recipe, we start by cleaning 300 grams of asparagus and cutting them into small pieces. Clean and peel the asparagus stem with the potato peeler.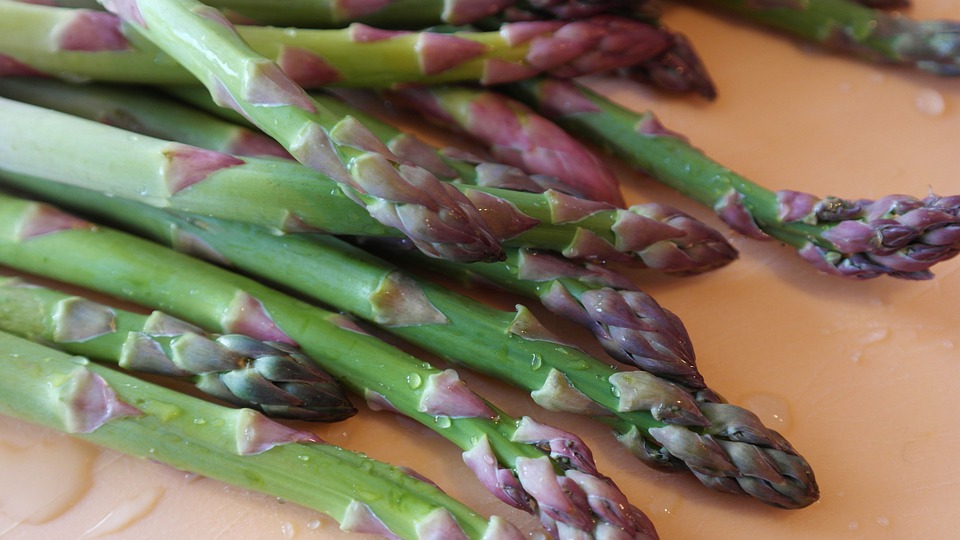 Then wash and chop some chervil. Soon after poor the asparagus is in boiling water and let to cook for about 10 minutes. Then drain it al dente and let it cool. Cook 300 grams of pasta (penne) and then drain. Set aside a ladle of the cooking water that will be used later. Clean two 50 gram Norcia truffles with a toothbrush and slice them. Then take a saucepan and heat 3 tablespoons of olive oil. So pour the ladle of water left aside, the truffles, the asparagus and the penne. Cook for a couple of minutes on low heat, then add salt and pepper and chervil.
How to clean the truffle?
When dealing with a truffle-based recipe, it's a good idea to understand how to clean it in order to cook it better. Who sells truffles sells them already clean, even if only superficially. These are not just aesthetic issues, but also a reason for transparency.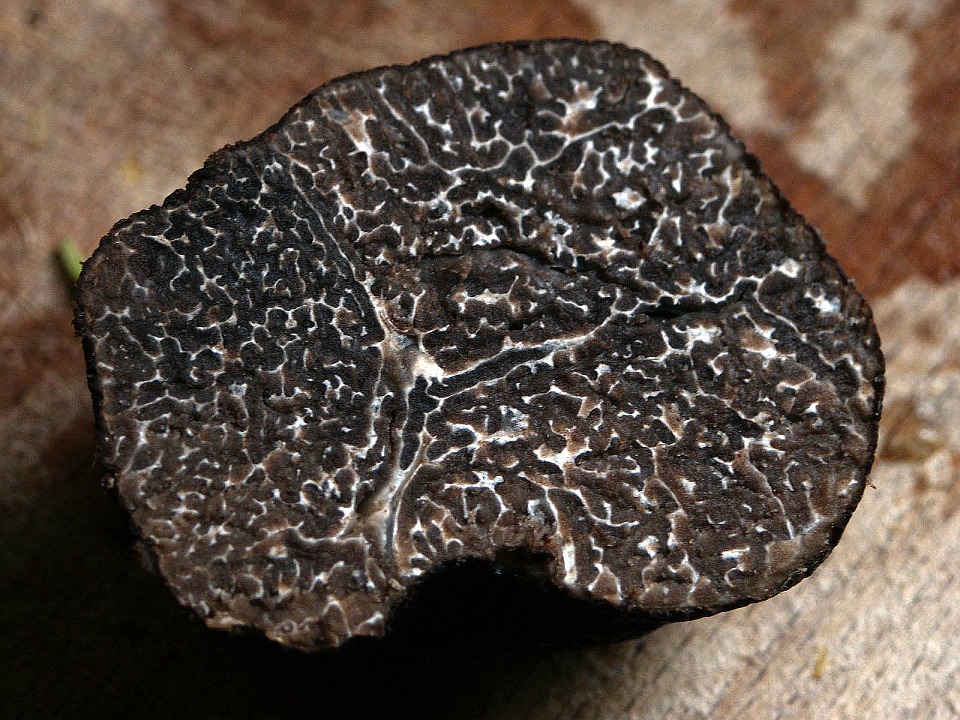 First of all, the land around the truffle has a weight that affects the price of the truffle. But even more is needed to verify the quality of the truffle you are buying. The first thing to do is to remember that the same rule is recommended for truffles as for mushrooms. In other words, use a bit of cold water. Truffles are very delicate and the cleaning process must be done very gently. So to clean the truffle, use a medium-hard bristle brush (like a toothbrush for example). Pass a knife with a rounded tip under cold water.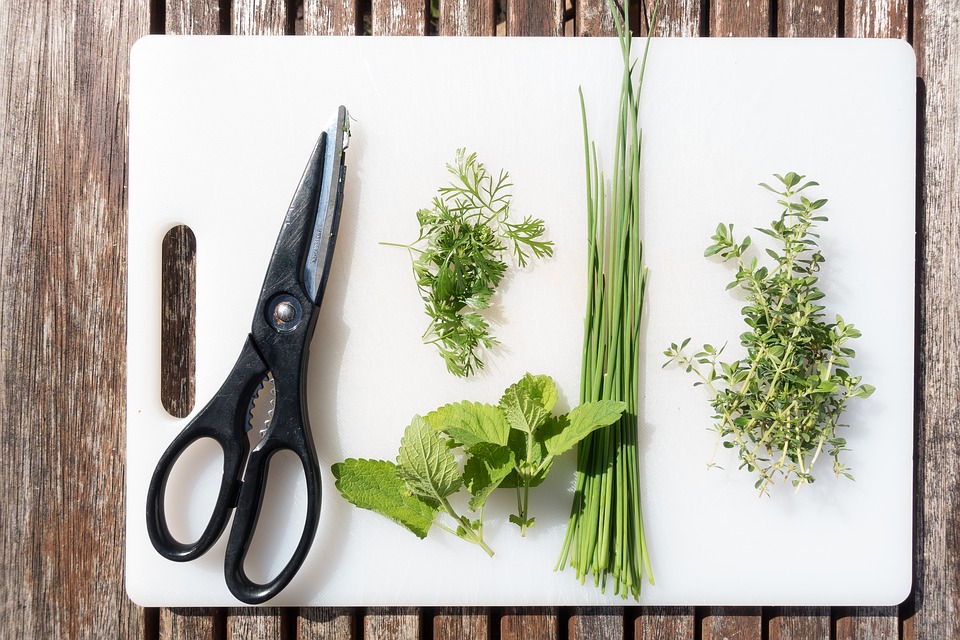 Penne with asparagus and truffle (variant)
As an alternative to truffle you can try the truffled cream. For this variation of the recipe boil a pot of salted water and, in the same way, the pasta is cooked al dente. Meanwhile the pasta is cooking, steam the asparagus tips for a few minutes. Then transfer them to a pan with a little oil and salt to flavor them. Then put aside, in a small bowl pour the truffle cream and stretch it with a tablespoon of pasta cooking water. Pour the contents of the bowl into the pan with the asparagus tips and mix. Then drain the pasta and add it to the truffled cream with the asparagus. Mix well and then plate your pasta. At the end season with ground black pepper and a little olive oil. In this way you will have an equally tasty dish with a truffle flavor. All that remains is to wish you bon appetit!
Penne with asparagus and black truffle, Umbrian main course ultima modifica: 2019-10-21T10:25:00+02:00 da