Let's talk about a food that is not typically Italian but that is however very widespread on the tables of Italians: salmon. We will prepare it with typical products especially from the south, citrus fruits and chestnut honey.
When we talk about salmon we generally refer to a fish that, in reality, has several species. The most widespread on a commercial level is the Atlantic salmon, the only species naturally found in the Atlantic Ocean. As we said, it is not a typically Italian product. In fact this fish is not found in the Mediterranean nor in any southern European freshwater basin. It is mainly bred for marketing. The major producers are Norway, Scotland and Canada. In Italy, silver salmon was successfully introduced in Lake Garda.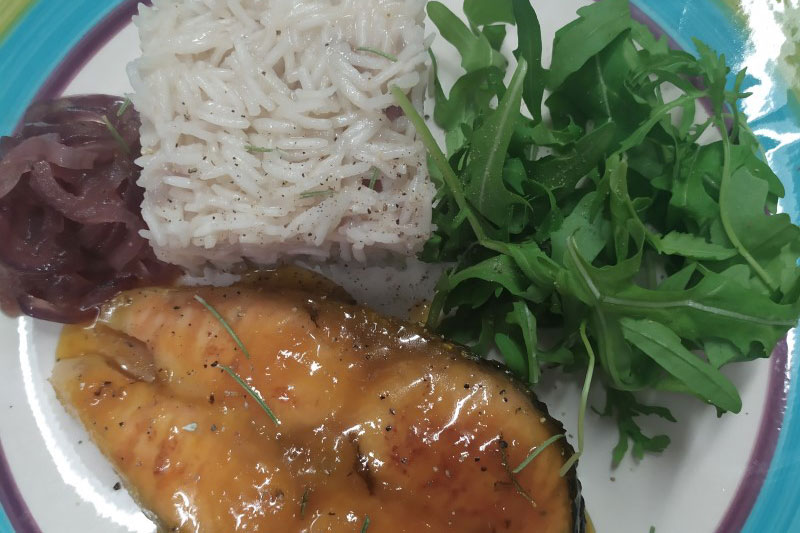 On a nutritional level, salmon is a highly valued food. It is rich in good fats, polyunsaturated fats including Omega-3, noble proteins and vitamins A, D and B12. Its consumption therefore helps to keep cholesterol under control by decreasing the bad one (LDL) and increasing the good one (HDL). It slows cellular aging by counteracting free radicals and, thanks to vitamin D, promotes calcium absorption and is therefore recommended in the prevention and treatment of osteoporosis.
Salmon with chestnut honey and citrus fruits recipe
After this brief presentation of the main ingredient we see how to prepare our salmon with chestnut honey and citrus fruits.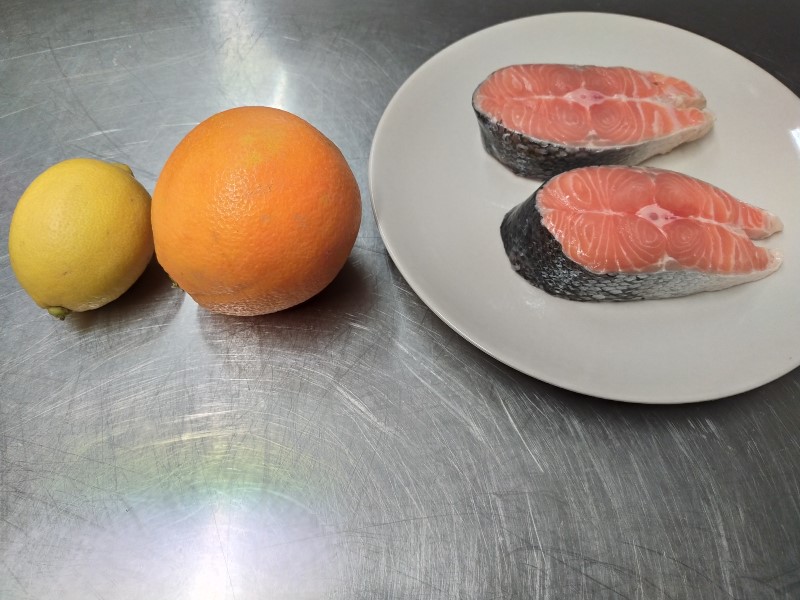 We start by marinating the salmon, extracting the juice of half an orange and half a lemon (if you prefer to have a more or less sour taste, change the quantity of lemon).Then we add some zest of the two citrus fruits and pour everything into a container together to salmon steaks. We cover with a film and put in the fridge for at least a couple of hours.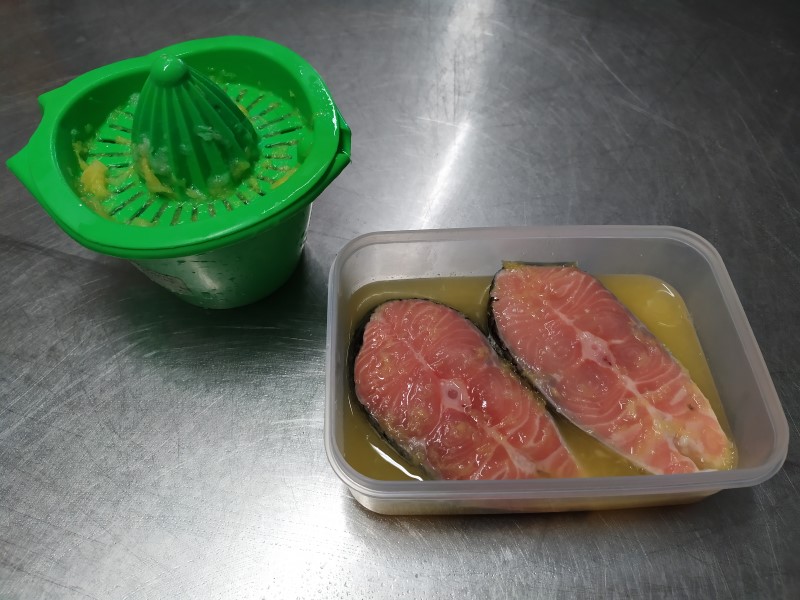 Meanwhile (optional) we prepare the caramelized red onion that we will use to garnish. Cut the onion into round slices. Put it in a pan by adding a tablespoon of granulated sugar and one of brown sugar. We add water and cook over low heat for about an hour, stirring occasionally. At the end of cooking, add a little olive oil and a pinch of salt.
Once the maceration is over, heat a little oil in a frying pan with a clove of crushed garlic and a sprig of rosemary. Then add the salmon, over high heat, browning both sides. If you use a fillet, cook only on the skin side. Once lightly browned, remove the salmon, garlic and rosemary from the pan. Pour the liquid used for marinating, add a generous spoonful of honey, here we used the chestnut one, and mix everything together.
Let it reduce for a couple of minutes and put the salmon back in the pan to finish cooking. Remember that the salmon cooking time must be short, otherwise we risk cooking it too much and making it dry.
Serve with rice pilaf, caramelized onion, cooking sauce and a sprinkling of pepper and rosemary.
Our salmon with chestnut and citrus honey is ready.
Enjoy your meal!
Picture by Luca Marotta
Salmon with chestnut honey and citrus fruits ultima modifica: 2019-11-25T10:37:36+01:00 da