Cheesecake is a sweet loved all over the world, although many are convinced that its origins come from New York, it is a cake that includes a base of crumbled biscuits and butter, and with a mixed cream of cheeses, there is both baked version that cold … I propose you my cold version of the strawberry cheesecake.
Production time: 45 minutes + rest in the refrigerator
Degree of difficulty (from 1 to 5): 2
Mold 20/22 cm
Ingredients
For the base
250 g of biscuits
150 g of melted butter
For the cream
500 gr of philadelphia cream cheese
mascarpone, ricotta (I made half mascarpone half Philadelphia)
200 ml of whipped cream
10g of gelatin in sheets
120g of icing sugar
vanilla to taste
For the strawberry jelly
300 g of strawberries
40 g of sugar
5 g of isinglass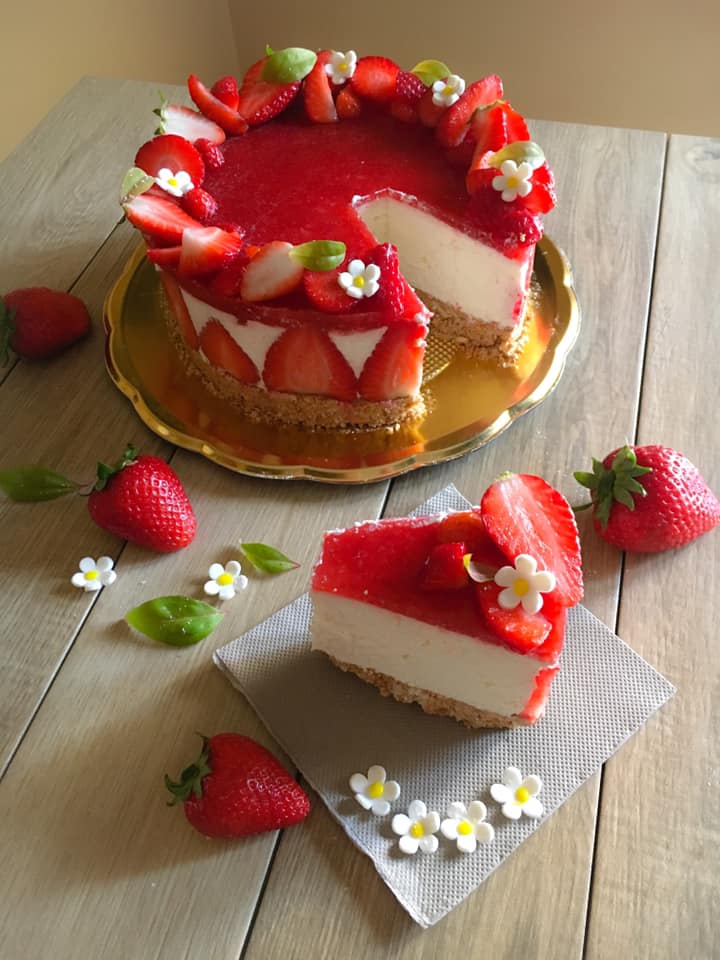 Procedure to make the strawberry cheesecake
Soak gelatine sheets in cold water.
Preparation of the base
In a plastic bag or in a food processor, crumble the cookies. Add the melted butter and mix well and place the mixture on the bottom of a hinged dessert mold, compacting well with the help of the back of a spoon. Put in the fridge.
For the stuffing
In a bowl work with a whisk, the cream cheese to make it soft, add 3/4 of the icing sugar and mix a little more. Add the whipped cream with the remaining icing sugar, stirring gently with a pastry spatula. At this point, squeeze the gelatine and let it melt over low heat in two tablespoons of cream in a saucepan, being careful not to boil it otherwise you have to throw it away.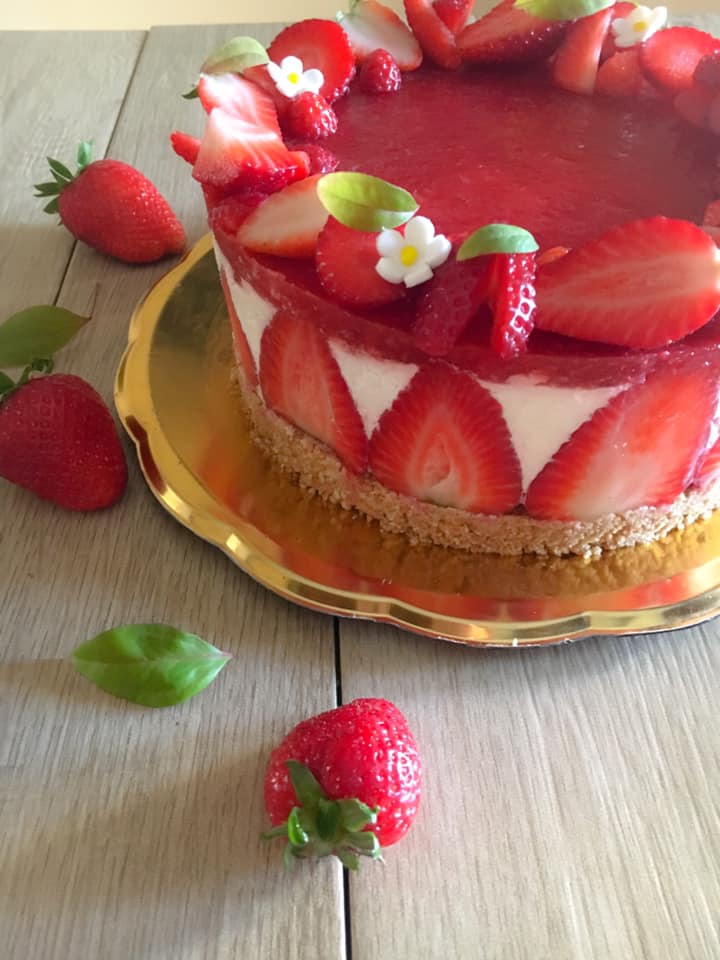 Allow to cool and pour into the cheese mixture and mix well. Take the mold out of the fridge with the base and pour the cream trying to level it well. Put it back in the fridge. (If you like it with the strawberries decorated around you have to fix them before pouring the cream).
For the jelly
Put the fruit in a saucepan with the sugar and cook them. When they disintegrate, remove them from the heat and blend with a mixer.
Put the pulp back in the saucepan, add the isinglass.
Allow to cool by stirring occasionally. Take the mold out of the fridge and pour the sauce over the cake, leveling it well. Decorate with the fruit that you have washed and dried and put back in the fridge. Let it rest in the fridge at least 3 hours before serving.
The recipe was made by Delia Ciriello
Strawberry cheesecake ultima modifica: 2019-09-12T18:17:52+02:00 da
Lascia il tuo voto: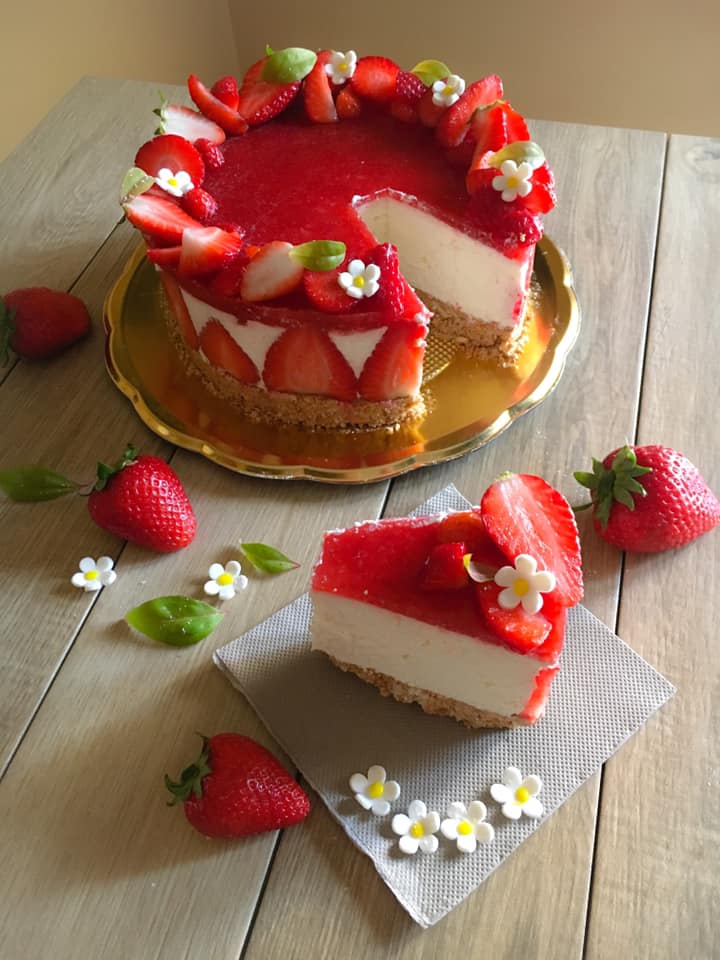 Nome Ricetta
strawberry cheesecake
Nome Autore
Marco Spetti
Pubblicato il
Tempo Totale
Voto Medio
Based on 1 Review(s)