Production time: 30 minutes
Degree of difficulty (from 1 to 5): 3
Ingredients for 2 people
  160 g of wholewheat spaghetti
  3 anchovies in oil
  2 fresh artichokes
  1 can of yellow cherry tomatoes
  1 clove of garlic
  ½ onion
  Parsley
  Chili pepper
  A handful of almonds
  Oil
  salt
  pepper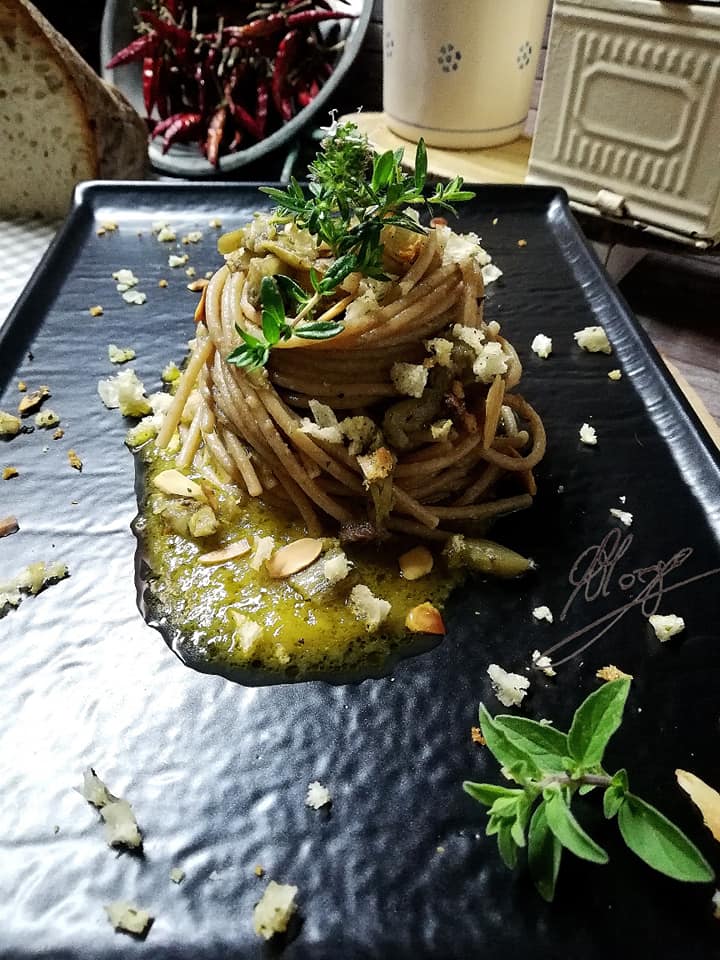 Procedure to make wholewheat spaghetti with anchovies, artichokes and toasted almonds on a yellow cherry tomato sauce
In a small pan, I heated the oil, the chilli pepper and a clove of garlic, after a few minutes I poured the yellow cherry tomatoes, I salted and left to cook. When cooked, I reduced the sauce to a cream with a mixer.
In the meantime, in another pan, with oil, onion and parsley, I had already cooked the artichokes, washed and deprived of the tougher outer leaves, thus leaving only the most tender part and cut into thin slices.
After adding salt, I added a little water and let it cook, closing the pan with its lid. At the end of cooking, I whisked some of it and left the rest in slices.
In a frying pan, I toasted the almond flakes, I removed them and in the same pan I toasted the bread crumbs with a little oil and kept aside too.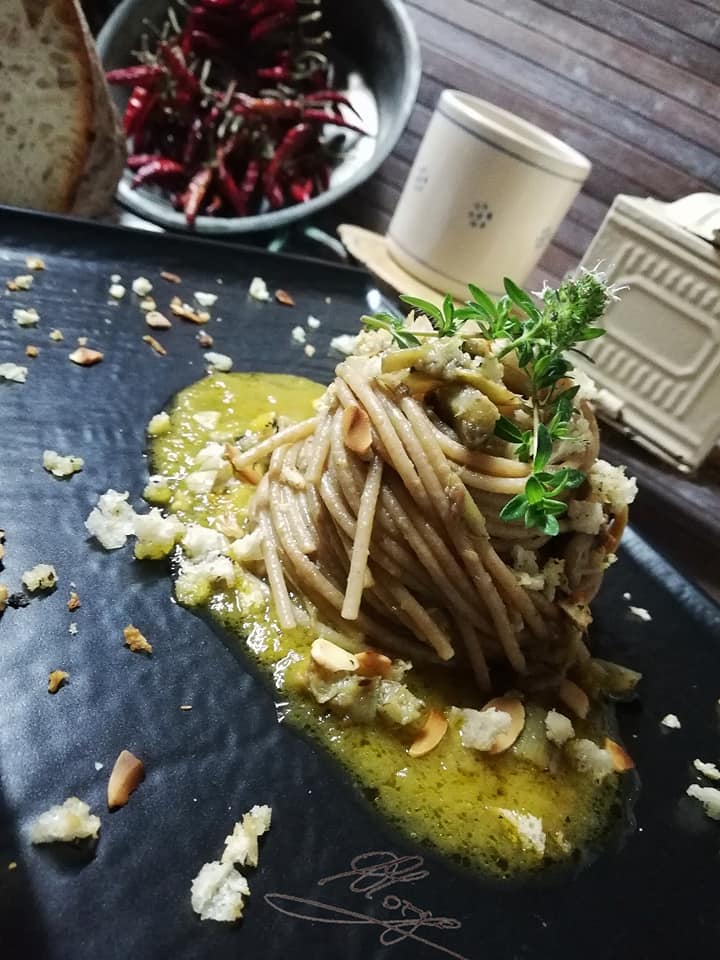 I cooked the spaghetti and at the same time, in a non-stick pan, I poured a tablespoon of oil, garlic and anchovies, and I sautéed everything. When the spaghetti is cooked, I pour them into the pan, together with the artichokes creamed and I cook for a few minutes. I served up, using the yellow cherry tomatoes sauce as the base on which I rolled the creamy spaghetti.
I added the chopped artichokes and a generous handful of toasted crumbs and almonds.
The recipe was made by Amerigo Morgia.
Wholewheat spaghetti with anchovies, artichokes and toasted almonds on a yellow cherry tomato sauce ultima modifica: 2019-08-28T18:07:31+02:00 da
Lascia il tuo voto: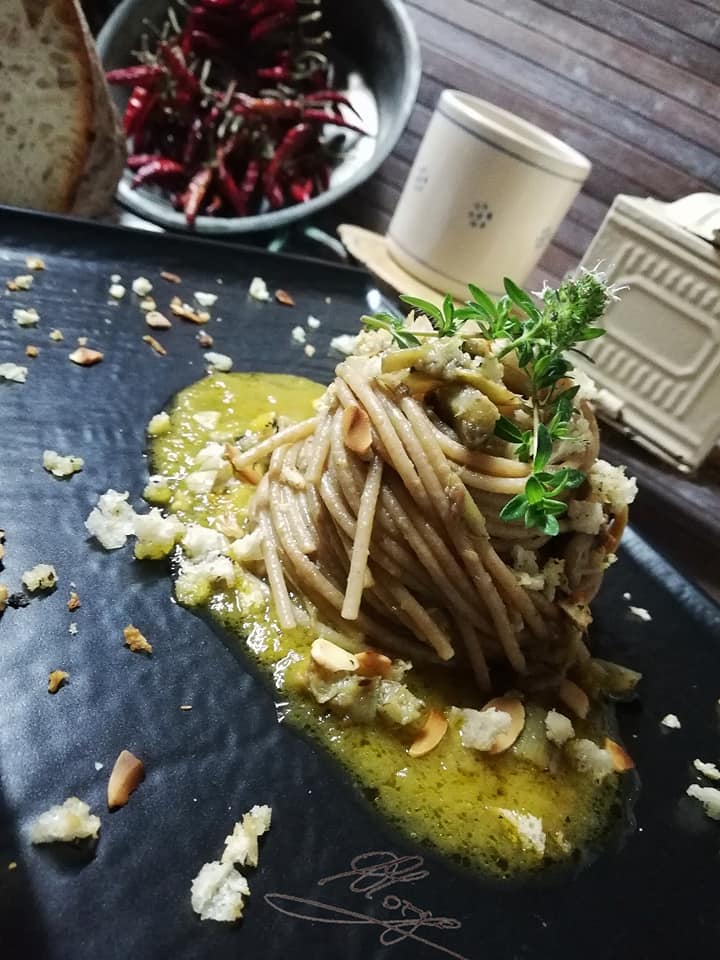 Nome Ricetta
wholewheat spaghetti with anchovies, artichokes and toasted almonds on a yellow cherry tomato sauce
Nome Autore
Marco Spetti
Pubblicato il
Tempo Totale