With the heat I appreciate fresh dishes, with lots of colorful vegetables. Mackerel prepared in this way loses some of its strong flavor and becomes more digestible. A nice fresh dish, healthy and nutritious, to bring mackerel to the table in a pleasant way.
Production time: 30 minutes + marinating all night
Degree of difficulty (from 1 to 5): 2
Ingredients for 2 people
2 small or 1 large mackerel
1 glass of white wine
1 glass of water
1 laurel leaf
1 stalk of celery
1 carrot
1 spring onion
2 grains of black pepper
2 grains of coriander
sea salt
To marinate
½ glass of grape seed oil
the juice of ½ lemon
sea salt
pepper
For vegetables
carrots
fennel
Belgium salad
Red radish
escarole
To decorate
radish sprouts or alpha-alpha sprouts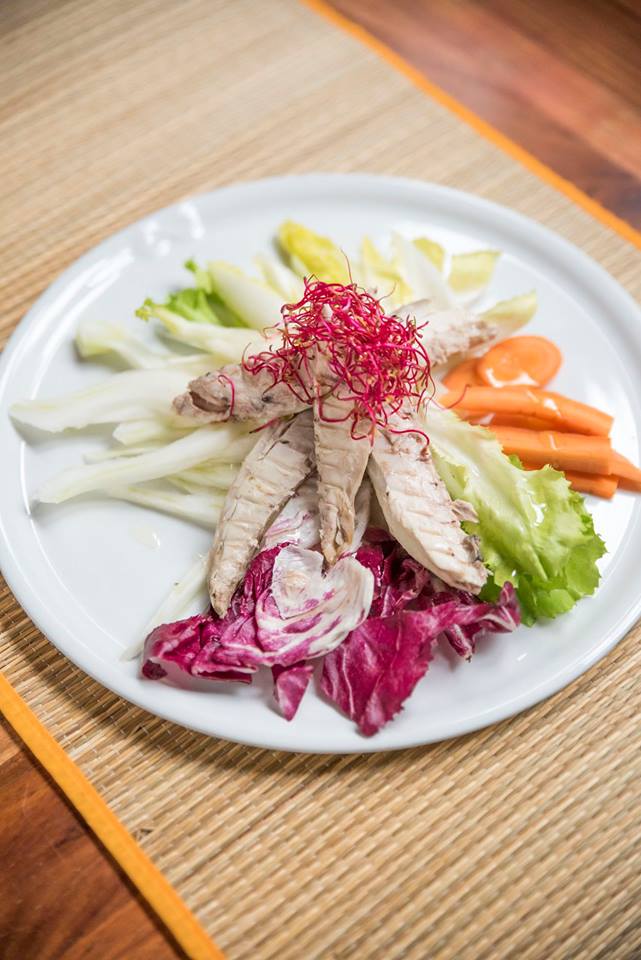 Procedure for making marinated mackerel
Take a pan of sufficient size to hold the fish without bending it, the ideal would be an oval casserole. Boil water and wine with the herbs and salt, when it reaches boiling put the fish. Cook covered for 15/20 minutes.
Check to see if it comes away from the plug, leave it for a few more minutes. Remove it gently from the broth without breaking it and let it cool.
Clean the mackerel by removing the central spine and the small spines, place the fillets lying in a container of adequate size.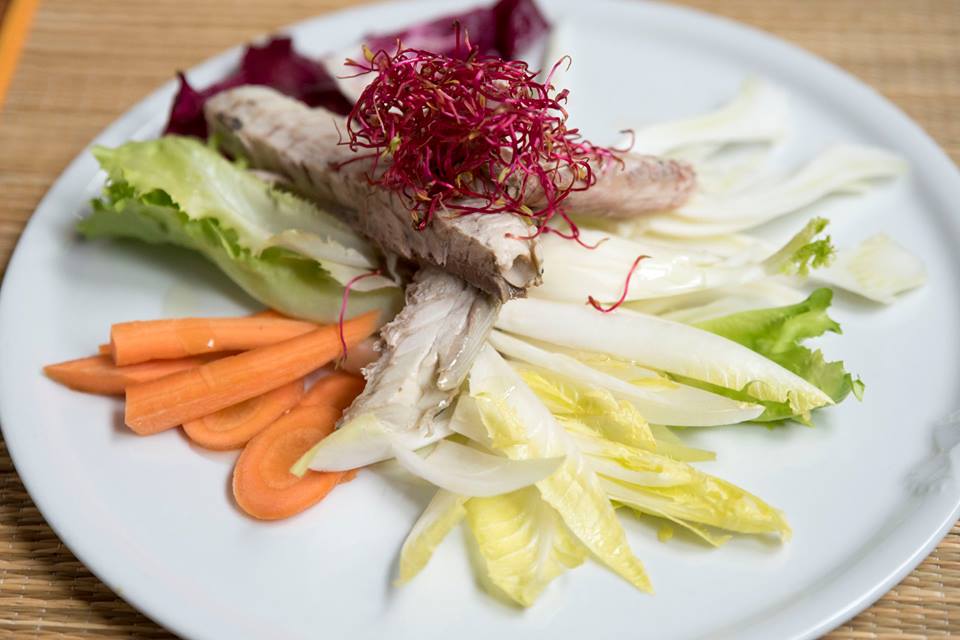 For the marinade, emulsify the oil with the lemon juice and pour it over the fish fillets. Let it rest all night. Clean and wash the vegetables, cut the escarole leaves, red radicchio and Belgian salad into fillets. Finely slice the carrots and fennel and put the dish in place, placing the vegetables arranged in a radius and the mackerel fillets in the center. Sprinkle with the marinade, a sprinkling of pepper (only for groups 0 and B) and decorate with the sprouts. I find it a typical fresh summer recipe.
The recipe was made by Anna Tondini.
Marinated mackerel ultima modifica: 2019-08-02T11:21:47+02:00 da
Lascia il tuo voto: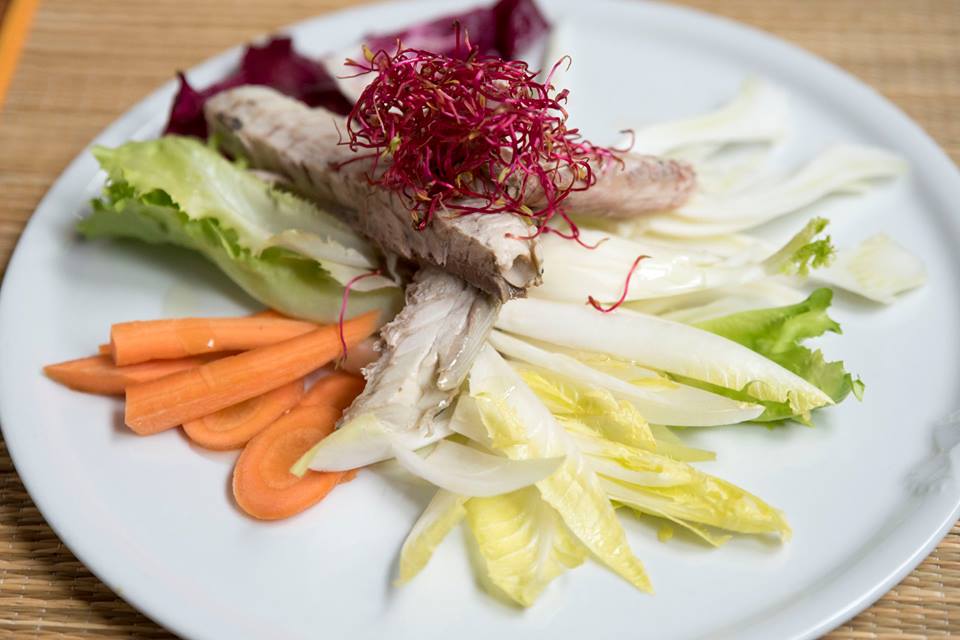 Nome Ricetta
Marinated mackerel
Nome Autore
Marco Spetti
Pubblicato il
Tempo Totale