Italy has a heritage of open-air museums not known to everyone. Parks, gardens, very particular architectures that deserve to be visited at least once in a lifetime. Sown throughout the territory, from north to south. GreenMe magazine offers a precious map to find them and enjoy their unusual beauty. They are inspiring scenarios for artists and writers and places of pure pleasure for those who love being outdoors and full of positive energy.
Discovering these enchanting locations we start from the north, from Valle d'Aosta, where we find the Etroubles medieval village. It houses works by renowned artists, such as the painter and sculptor Salvatore Sebaste, sculptors Alberto Gambale and Sergio Zanni from Ferrara, the French sculptor Albert Féraud, the Swiss artist Hans Erni. And then of course the locals, the Valle d'Aosta Giulio Schiavon and Siro Viérin celebrate their suggestive wooden sculptures.
Always in the north but moving east, in Borgo Valsugana, province of Trento, we meet Arte Sella. Along the road of Monte Armentera, here is an open-air exhibition of works created using only natural mountain elements. A majestic environment where nature is both a museum and a work of art.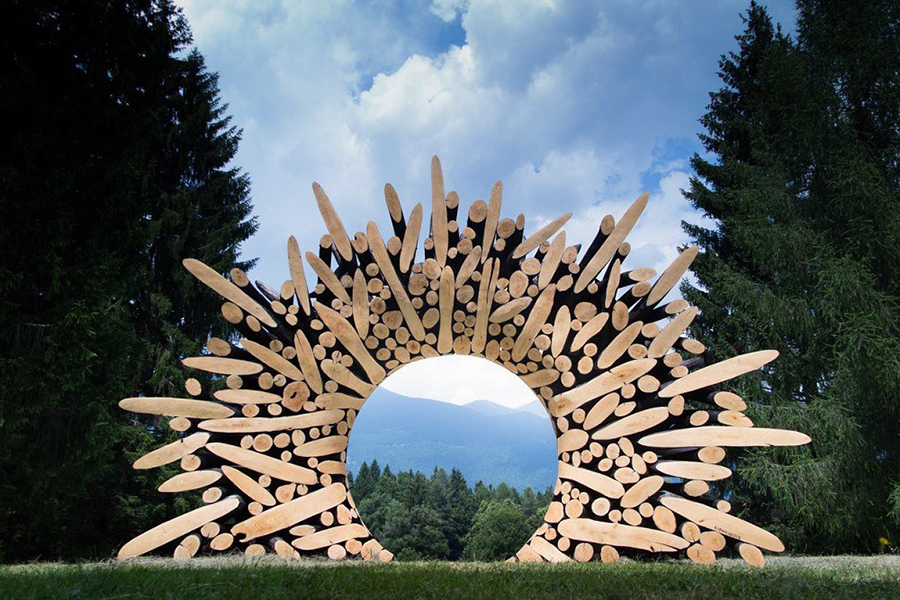 Going down to Emilia, Modena area, you can immerse yourself, if you wish, in history. Of the sea, as well as the mountain. Visiting the wonder of the Archaeological Park and open-air museum of Terramara di Montale. An archaeological site dating back to the Bronze Age where an entire terramaric village is rebuilt.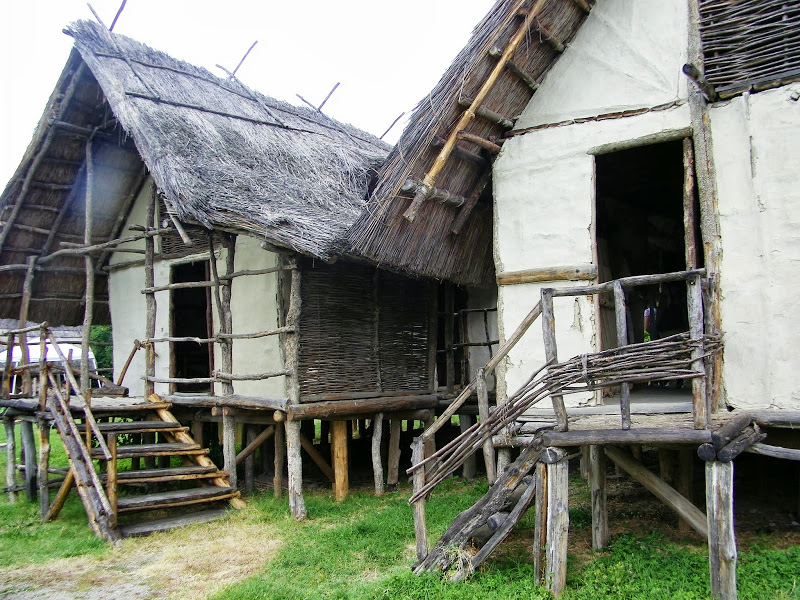 Moving to the southwest, we are in Tuscany. Obviously rich in mainstream heritage, it also hides lesser known but equally magical places. In Siena, for example, where it is possible to visit the Chianti Sculpture Park. It hosts a permanent exhibition of contemporary art installations and sculptures throughout the year. Born in 2004 by the will of the spouses Giadrossi, art lovers who have personally selected artists from all five continents. Works have been made with composite, eclectic materials, to give the visitor an atmosphere that is multifaceted and international in scope. An amphitheater has also been created in the park: concerts and book presentations scheduled for July and August.
Certainly worth visiting, also in Tuscany, is the Tarot Garden in Capalbio, where it is possible to admire huge sculptures inspired by the Tarot with mosaics and water features. A curious and fascinating two-hectare park, a dreamlike atmosphere that came from the mind of the French-American artist Niki de Saint Phalle.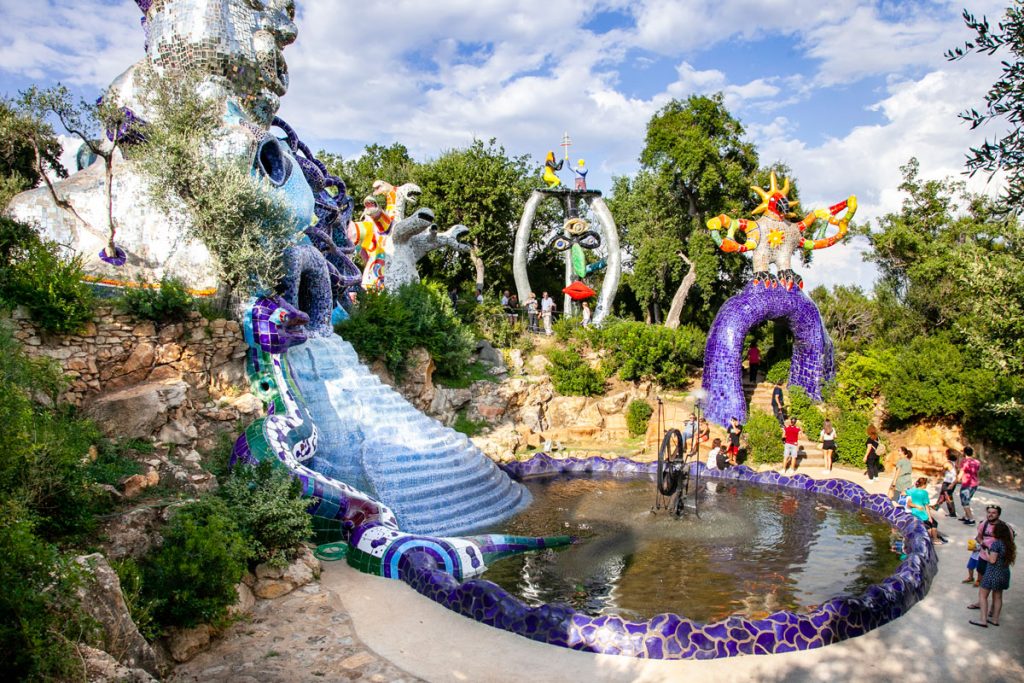 Still in Tuscany we can go to Ghizzano, near Pisa, which hosts the event Three projects for Ghizzano. Installations between alleys, churches and gardens, which dress the town with a colorful atmosphere. With the contribution of international artists Alicja Kwade, David Tremlett and Patrick Tuttofuoco.
A little further south, in Lazio, we reach Viterbo. And we can't miss the Monster Park of Bomarzo. Another place of dream and disturbance, full of arcane symbols, gigantic statues and real monsters that seduce by evocative charge and originality.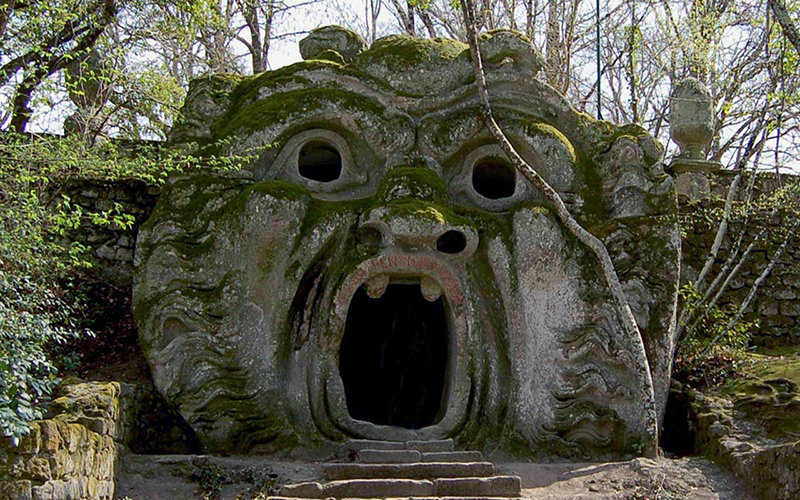 Same latitude but crossing the Tyrrhenian sea we reach Ulassai, province of Nuovo, to visit the Maria Lai open-air museum, named after the Italian artist who created it in 1981. His works punctuate and amplify the already enormous suggestion of the Sardinian landscape.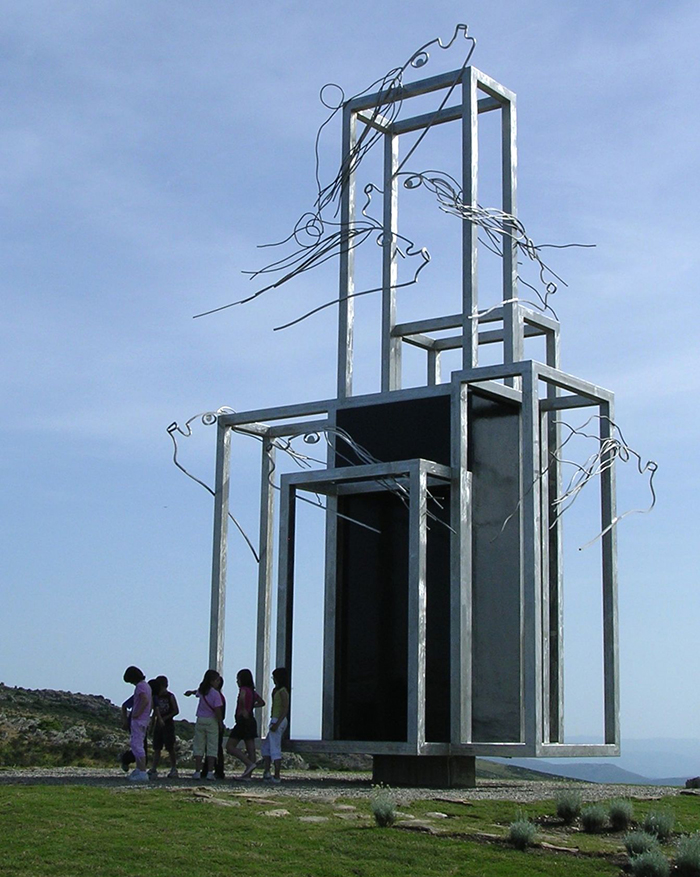 Returning to the continent and further south, dedicated to those who want to experience decidedly new emotions, there is the RB Ride by Cartsen Holler. It is located in San Severino Lucano, near Potenza. Transported on the Pollino after being exhibited at the 2007 Venice Art Biennale, the installation is described as a twelve-carousel carousel that turns in a circle bending towards the ground. It is actually the slowest carousel in the world. When the rotation of its spacecraft slows down, it induces a sense of estrangement (almost restlessness) that pushes the spectator to turn to the surrounding nature with a new mood. The stated aim is to recover the value of time, of contemplation.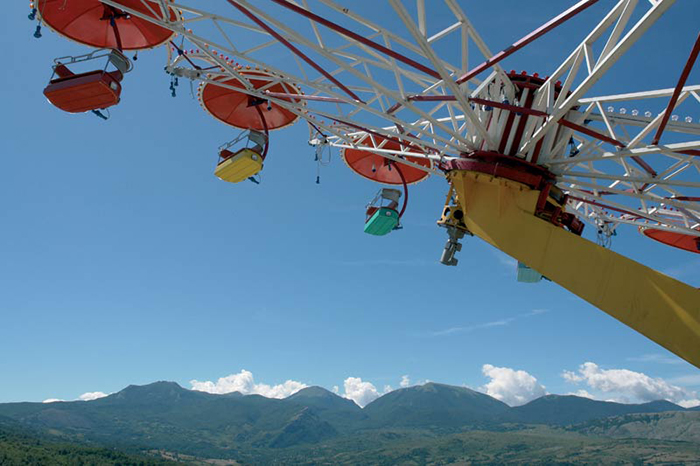 And we end up in Sicily, in the province of Agrigento. Where we find the Farm Cultural Park of Favara. An artistic residence founded in 2010 by Andrea Bartoli and his wife Florinda Saieva. It is located inside the Bentivegna courtyard, which is in turn divided into seven gardens, each housing a pavilion. Pictorial exhibitions and contemporary installations that would like to make Favara the second tourist attraction in the province after the Valley of the Temples. We wish you all a good trip, breathe deeply, and without a mask.
Open air museums. Italian tour of suggestions without risk of contagion ultima modifica: 2020-06-08T12:49:00+02:00 da