Enrico Mentana celebrates his birthday, and although he has gone through the sixties and left the grisaille, he does not lose his enamel. Sixty-four years old, a symbolic face of Italian television journalism par excellence and a rhythm that has always distinguished him. Enrico Mentana, called "Mitraglietta" or "Chicco", Milanese, son of art, predestined in the profession of journalism, especially regarding politics, is always on track.
Enrico Mentana from TG1 to TG5
Mentana from his high school days carries out his political passion, and leaves university studies well to devote himself body and soul to journalism. In 1973, at eighteen, he joined the Gazzetta dello Sport as proofreader, where his father worked. The first article that he found to correct, was just the parent, great professional, and it was error free!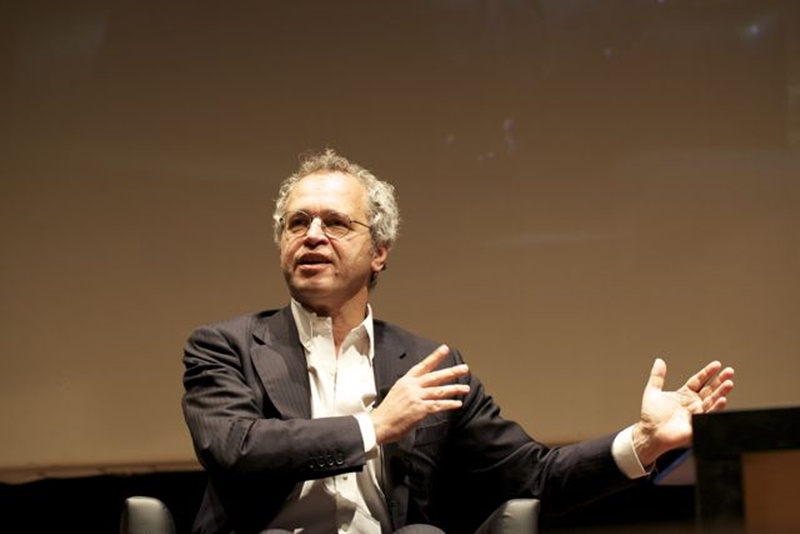 It was probably in his destiny and then entered the Gazzetta after passing the professional journalist exam. Mentana elbowed among so many giants of state TV journalism, and then passed to Mediaset. "Chicco Mentana knew how to take risks, but was largely repaid. The 90s were "big dust for him. In 1995 with a group of colleagues, including Cesara Bonamici, he founded the TG5. The first airing took place on January 13, 1995, and is still remembered with great emotion by the founders.
Chicco Mentana creator of Matrix
Enrico Mentana, so dynamic, fast, soul and body dedicated to journalistic passion, always looks forward and creates the Matrix talk show in 2005. The idea was to invent a worthy competitor to what is considered the "third chamber of the state" , meaning "Porta a Porta".

Over the years, Chicco Mentana has shown to have seen us right, because Matrix has given a hard time to Bruno Vespa, but Henry does not stop. In 2009 he also left Mediaset and with new blood passed to LA7. "Mitraglietta", as the Milanese journalist is amiably called, declared that his journalism stems from his love and admiration for his father. Over the years his unmissable TV marathons have remained famous, especially during elections or topical events. Enrico Mentana has often held the role of moderator of comparisons, always on the occasion of political elections; Berlusconi-Occhetto (1994), Berlusconi-Prodi (1996).
"Mitraglietta Mentana" from the playstation to the irony
Journalism also intertwines with the show, as Chicco Mentana leads with Maurizio Costanzo "I tre tenori", a tribute program to Bongiorno; Corrado and Vianello. In addition to television, Enrico Mentana publishes "Passionaccia" for Rizzoli and is a sales success in bookstores. The hashtag #maratonamentana on Twitter is a boom of chirps, and is also a success of the program of study conducted by him "Target mobile.
Mentana has become famous not only for being an excellent conductor, and anchorman, but also for his comments on Facebook posts. The Milanese journalist stood out for his great mastery in the use of social media. In its page, sarcasm and sagacity reach great peaks. His posts are among the most common ever in the trending topic. Mentana says to play the Playstation to get distracted, and never lose sight of irony, but above all self-irony.
Few friends and little worldliness
Enrico Mentana says he has few friends, and none among journalists, but good relations with his colleagues, because for him real friends are different. According to "Mitraglietta", friend is a serious word, an important concept, and it is hardly credible to say that he has a hundred friends. He says that to count his, just the right hand. "Chicco Mentana" is not very mundane. He is someone who manages to go to the cinema a couple of times a year and sometimes finds himself in difficulty; when they pointed to a girl who looked like Lady Gaga, and he did not know who she was.
Time for private life is short. Enrico Mentana has four children: Giulio, Vittoria, Alice and Stefano. They are born of different relationships and keeping everything together is not simple, but not impossible. In 2002 he married Michela Rocco di Torrepadula, from which he separated in 2013.
They remain historical in his career, at the beginning the commentary of the marriage between Charles of England and Lady Diana, as he dealt with foreign affairs. Then the interview with the mother of Mehmet Ali Ağca remains famous immediately after the attack on St. Peter's Square. There is always a tenderness for the memory of his parents, even for the mother who was saved in the woods during the war. " The Holocaust was a huge drama of the twentieth century that certainly should not be denied, but my hope is that the extraordinary cultural strand of Judaism may find its identity in something different .." Mentana has never regretted having abandoned the university and his career gives him reason. Our best wishes to a true symbol of Italian television journalism, an anchorman that has gone through many storms, and many seasons.
Enrico Mentana celebrates his birthday and we wish him happy birthday! ultima modifica: 2019-02-24T16:26:21+01:00 da