We interviewed Gaia Leone, an Italian composer and musician who lives in Los Angeles. Although she lives abroad she keeps intact in her heart the love for her roots, for her Italy. Here is what she told us about her private life and her work.
Hi Gaia, tell us about yourself
I was born in Reggio Calabria and since I was a child I had an aptitude for art and music. I loved singing and inventing songs and theme songs that I incorporated into my games. When I was 11 I received my first guitar and from there I started to get more and more passionate about the world of music.
While attending the Liceo Classico "T. Campanella" in Reggio Calabria I decided that music would become my job. It was a bit difficult to "convince" friends and relatives that was my path. But, working hard, without ever neglecting my studies, I managed to graduate with honors and to tread the first Calabrian stages by participating in festivals and competitions. At the end of the fifth year of high school I bumped into the first album of bassist Jaco Pastorius almost by chance. It was a fundamental moment for me in defining my career as a musician and, thanks to his music, I decided to devote myself to electric bass.
Gaia, what kind of studies have you done to prepare yourself for your career as musician?
I also have a three-year degree in Interpretation and Linguistic Mediation. While studying, I continued to play, perform and study my instrument, theory and harmony and reading. A few years after my degree I decided to integrate my self-taught studies with professional courses offered by the prestigious Berklee College of Music (Boston, USA).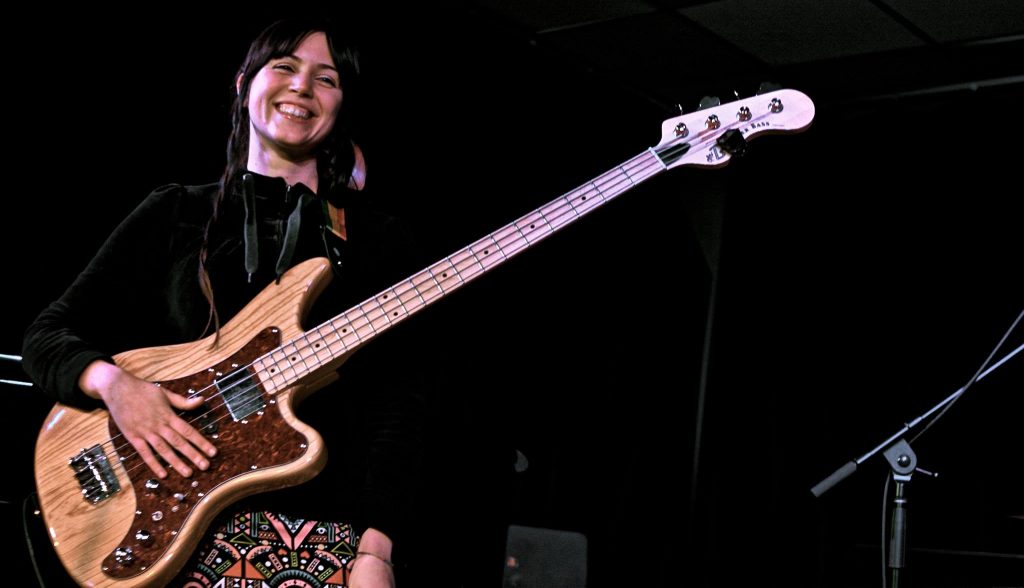 I participated in the 5-Week Performance Program thanks to a scholarship and later I also got a full scholarship to attend the full-time course. So I decided to move to the USA to study and, 5 years later, I completed my double degree in Commercial Arrangement and Bass Guitar Performance.
How and when did the decision to leave for Los Angeles arrive?
During my studies at Berklee I attended a Production and Techniques class for DAW (Digital Audio Workstation). One of the course's plans was to create an underscore for an advertisement. I had never worked with videos before and I would say that this was another crucial moment in my career. It was love at first sight! Creating visual music was, and still is, very stimulating and rewarding for me. The synaesthesia between images and sounds is the field in which I can best express my personality as a composer. From that day on, I knew that I would work with music and visual in the future.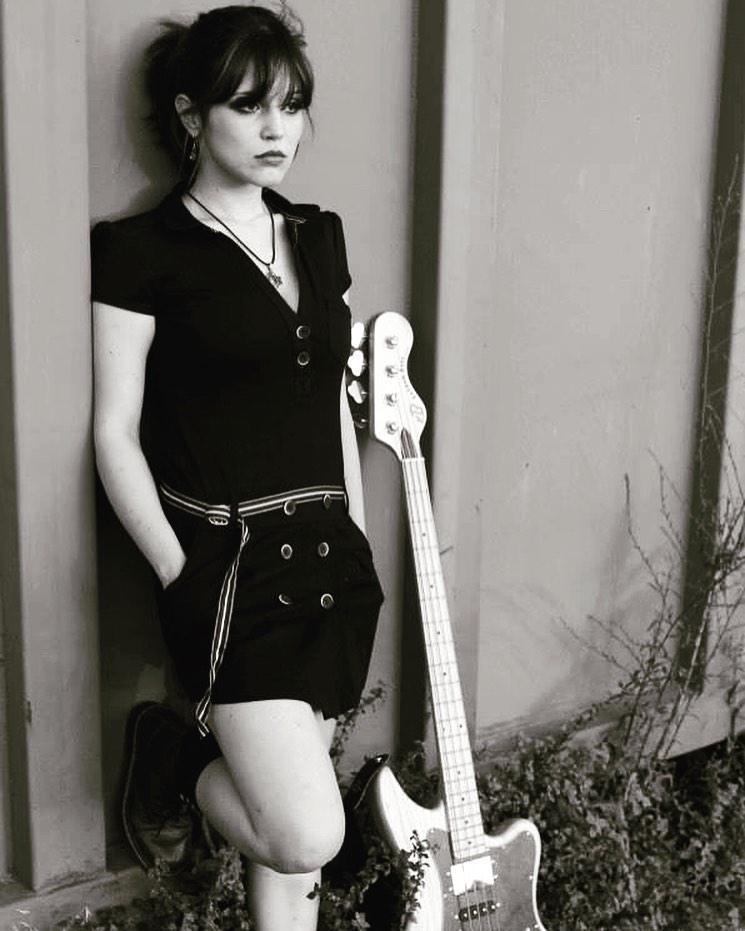 I also got passionate about Film Scoring and after graduating I began to consider moving out of Boston to look for job opportunities. I chose Los Angeles because it's the heart of the Music Industry and because I believe it's the city that offers the most in terms of work and growth opportunities. The amount of talent that comes here every year is simply incredible and being part of such a varied and vibrant community is what it takes to create new original projects and continue learning and growing.
I am also tied to Los Angeles for another, more personal reason. I remember that as a child I had a great passion for the USA. I stayed whole nights reading James Frey's "Good Morning, Los Angeles" and fantasized about this huge, wildly beautiful city. Growing up I understood that there would be difficulties and challenges but I was ready to face them. And so, after 5 years in Boston, here I am at L.A. to work in the world of music.
Tell us about your career in Los Angeles
Before moving permanently to Los Angeles, I visited it in summer during an internship at "Sparks and Shadows" the production house of the famous composer Bear McCreary (who wrote soundtracks for "Walking Dead", "Outlander", "Battlestar Galactica", "A Child's Play" and many other globally recognized titles). After this internship I returned to Boston to finish my studies and at the end of June 2020 I moved to Los Angeles permanently. I deal with music for TV and New Media so I work a lot with advertising, podcasts and jingles.
Currently, I write for Discovery Channel and NHK Japan and have recently joined the team of MPATH Music, the Music Library created by the award-winning composer Michale A. Levine. I'm very grateful to the MPATH team for warmly welcoming me and above all for their vision of wanting to create greater representation of women in the field of music and composition for film and television. This is a vision that I particularly share and that convinced me to continue working on my project to create an Italian association to represent and protect Italian composers.
I'v been in Los Angeles for a little while and yet there have been great satisfactions. I really hope I can continue to work hard and grow together with the vibrant creative community in Los Angeles!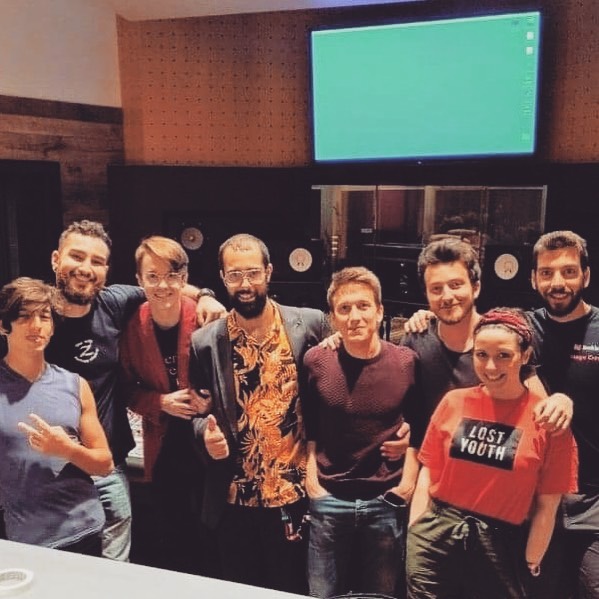 What about your present and future projects?
I can't deny that these are extremely difficult and delicate times. Not just for musicians but for almost everyone. However, I think it's necessary to reinvent yourself in circumstances like these. It's in these times that minds that will change the world are formed. I'm truly honored to be surrounded by talents who continue to create and challenge the present by working hard for a better future.
This is why I also decided to do my part. With my partner, Leonardo, we have created our music production company, Bertinelli Sound which has already obtained international prizes and awards and whose customer roster continues to expand. Our mission is to help the artist or creative person to bring his vision to life, without contamination or shortcuts. We want to create a community of resources and services for our artists who in this way can feel part of a family and not of anonymous simple customers.
And your bond with Italy
Although I have been in the USA for several years, I always carry Italy in my heart. I'm proud to be Italian, of my culture and my history. I'm infinitely grateful to the USA for giving me the opportunity to grow and mature as a composer and musician and I always try to create meeting points between the two countries.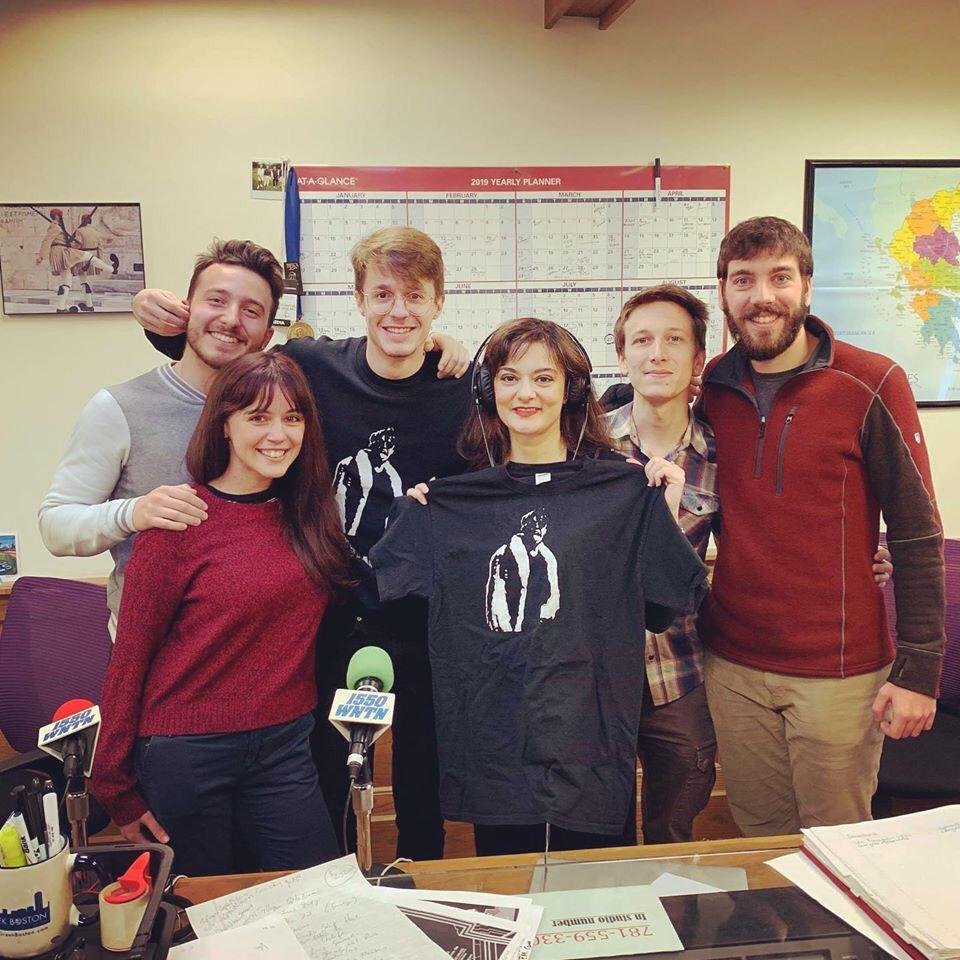 I think that, despite the obvious differences, Italy and the USA can dialogue in music. Especially in the field of film and cinema, Italy has given a lot and the USA has not only accepted but has been able to enhance and encourage talents.
As a Calabrian, my mission is to help those who, like me, are animated by a passion for music and dream big from Calabria. My strength is that of my team! Italy in general and Calabria in particular are full of new talents that can give a lot. I owe a lot to my land and I hope I'll be able to repay it as it deserves.
Thank you so much for allowing me to share my story with you and your readers!
An Italian in Los Angeles: interview with the musician Gaia Leone ultima modifica: 2020-07-30T15:21:49+02:00 da