Attilio Lombardi and Patrizia Nardi are the managers of Casagastone, an Italian Bed & Breakfast located in Moylough, in the Irish countryside, about forty kilometers from Galway, a port city on the west coast. Casagastone is a romantic cottage surrounded by greenery, an extremely quiet place, where guests can relax and enjoy contact with nature and animals. A real dream that came true for Attilio and Patrizia, who live a new life there, together with their inseparable cats. Felines are, in fact, the mascots of the B&B, which takes its name from Gastone, the enterprising cat of the house.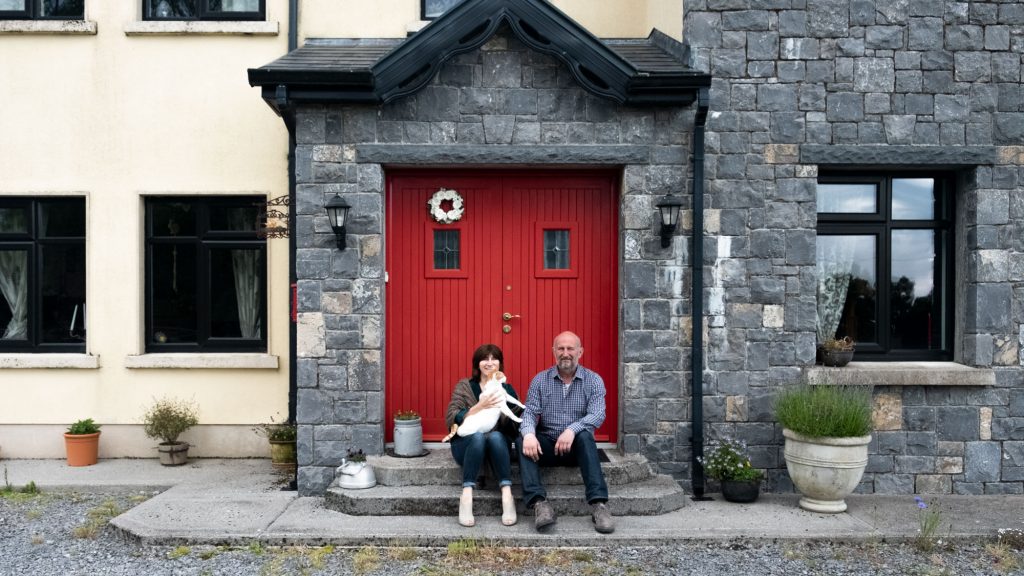 Attilio and Patrizia: travel to Ireland
Ireland is an extremely fascinating land, full of suggestions and legends. Those who were lucky enough to visit it were enchanted. Attilio and Patrizia know this well. Parents of two children, a 32-year-old boy and a 28-year-old girl, and grandparents of a beautiful baby for about a year, both come from the province of Imperia (Liguria). They married very young and went to live first in Ivrea (Piedmont), then in Lombardy, near Bergamo, where they run a small company. Only when the children become adults, Attilio and Patrizia realize that the time has come to pursue their dream, too often postponed: to buy back the motorbike, their great passion of youth, and spend the holidays in Ireland.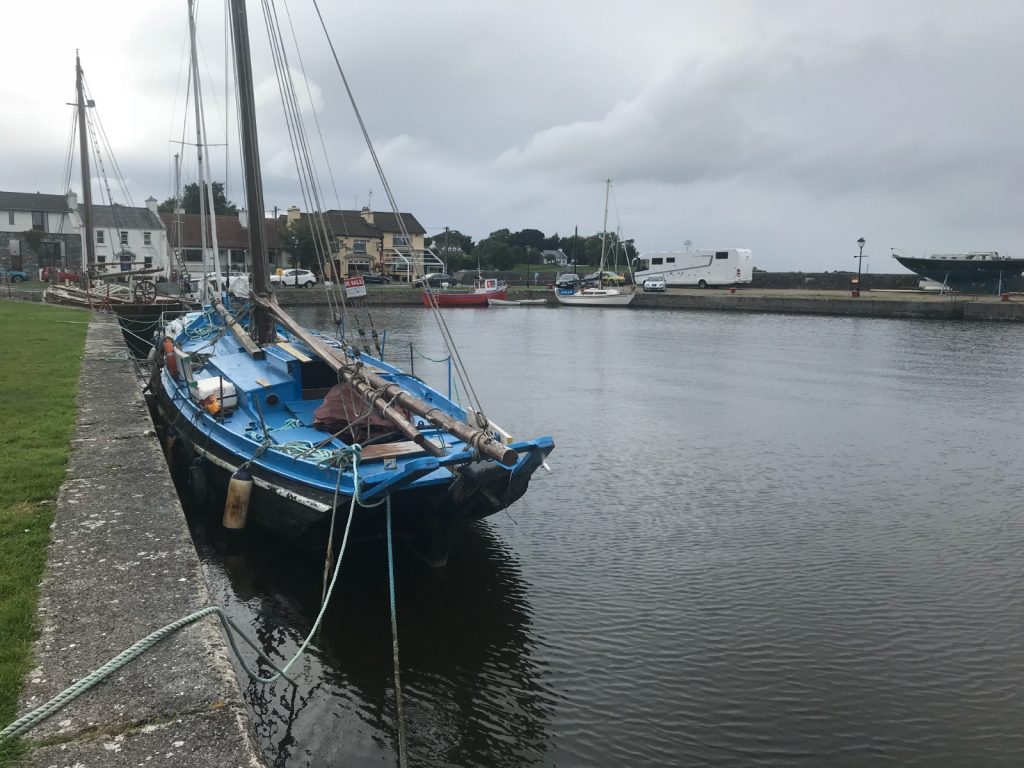 Riding their two wheels, loaded with the necessary to tackle the journey, they leave for the "Emerald Isle". They pass through France and board the ferry to Rosslare (County Wexford, Ireland). It is 2011. Since then the journey has been repeated every summer, until 2015, when the two decide to change their lives, moving permanently to what is the land of their dreams.
Attilio and Patrizia, their love for nature
Attilio and Patrizia sell the house they own in Italy to buy one in Ireland. The transfer is not the easiest. The couple must bring with them the three cats of the house: Gastone, Mina and Ciccia. But the efforts of the move are immediately rewarded. "What surprised us most, once we got here – they say – was opening the door of the house and realizing that, beyond the door, an infinite green world was waiting for us". In this magical place, the two can finally regain possession of nature and savor an immediate sense of peace and well-being.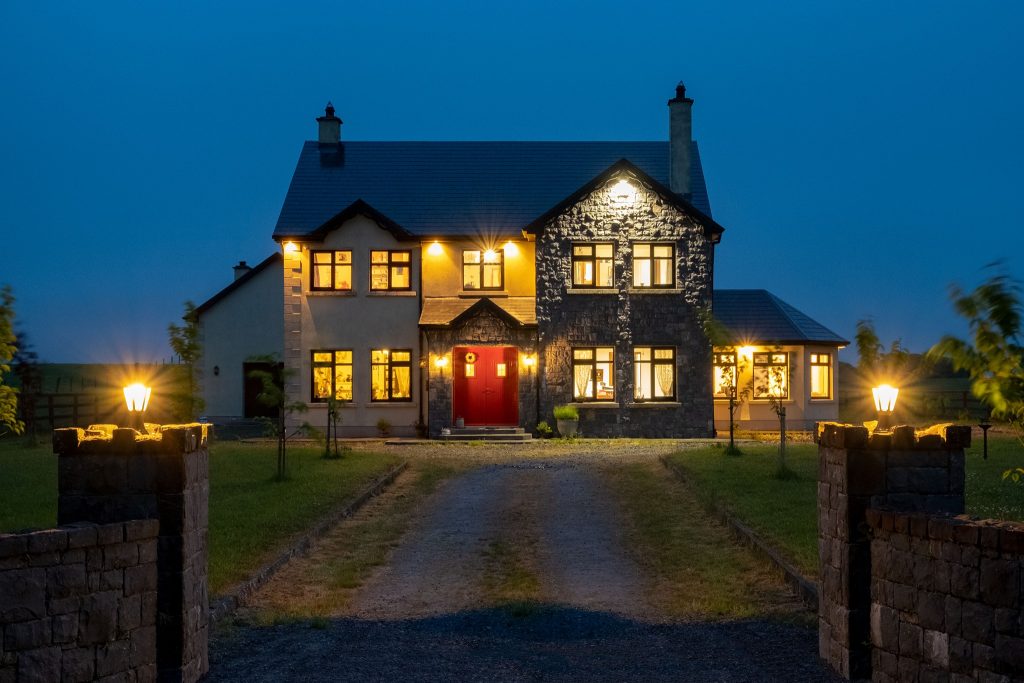 Husband and wife feel free. They can walk barefoot on the grass and see wild bunnies jump surprised by their passage. And they can listen to birdsong, closely observe the steers grazing a stone's throw from them, enjoy the company of a fox, a small porcupine, very black ravens and even the neighbor's dog, which occasionally visits them. They live in an ideal world for those who, like them, love contact with nature. A world where everything flows slowly, away from the chaotic noises of the cities. Attilio tells us about this magnificent place and the dream that has come true in this interview.
Attilio, when and why, with Patrizia, did you decide to leave Italy?
We decided it was time to make a drastic change in our lives in 2015. In Italy we had a very small business activity, but which could have given us a lot of satisfaction, if it were not for the bureaucracy, taxes, thousands of headaches and small obstacles. In the end we decided that it was not worth fighting against the system and we pursued the hidden dream of coming to live in this land, which had so fascinated us in the summer holidays. After we sold the house in Italy, we bought one here, big enough for us to turn it into a B&B. So, after having done some works, which allowed us to equip it with three rooms with bathroom, we opened our business.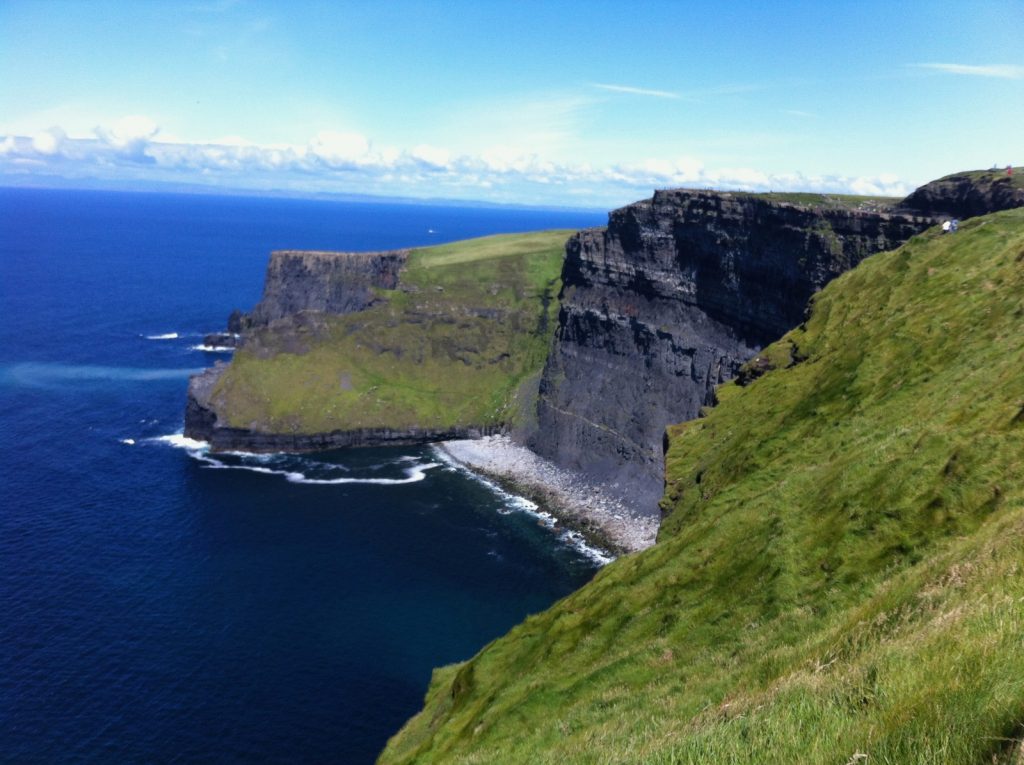 What is special about Ireland?
It's a magical, wild, indomitable and proud land, like its inhabitants. You can live nature and breathe it deeply: the coasts offer deep and endless beaches, breathtaking cliffs, archipelagos of small islands. In the villages you can see pretty whitewashed cottages with thatched or tile roofs; colorful pubs host tourists and locals, in an embrace of joy and singing.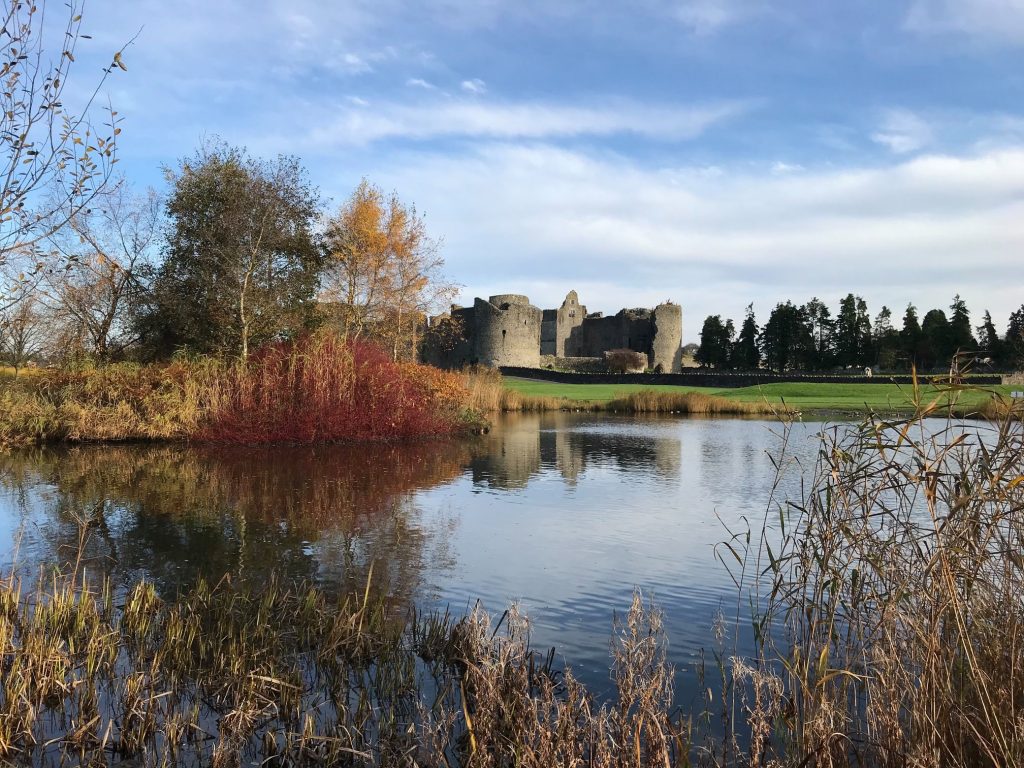 You can admire the remains of monasteries hidden in the small valleys; castles scattered here and there, and, everywhere, the green reigns supreme. The Irish are a kind, selfless, reserved, yet open and friendly people. The landscape changes constantly. It is enough to travel a few kilometers to find yourself in an endless green in mysterious, extraordinary places, between hills in gray sandstone, between ancient tombs and fortified residences.
What does your B&B Casagastone offer?
Meanwhile, it has the distinction of being an "Italian B&B in Ireland". Unlike the Irish ones, ours offers those little gems that every Italian misses when abroad. At breakfast, for example, in addition to the Irish breakfast, you can enjoy a good cappuccino or an excellent espresso, strictly Italian. In the bathroom, in the bedroom, there is an unavailable bidet. Each room, then, has a television, which offers all the Italian channels present on satellite, plus Netflix, with an Italian contract. We also offer an accompanying guest service. We pick them up at the airport and drive them, with our car, on itineraries they have chosen or agreed upon. At the end of their stay, we take them back to take the return plane. Those who request it, in Casagastone, can enjoy excellent and simple dinners prepared at the moment.
Who are Casagastone's guests?
They are mainly Italians, of all ages, from every region, almost always very well-informed people about what Ireland is. And they know what they want to see, they are attentive, curious, they fill us with questions that we are happy to answer. They choose our structure not only for the aforementioned particularities, but also for the tranquility of the place and for the ease of communication between people who speak the same language, so they can ask and obtain information and advice, without problems.
How important is contact with nature for you?
For us it is very important. We are moved when, every evening, Marzia (the fox we like to think we have adopted) shows up at the door to get some leftovers. But also in giving a few crumbs to birds or crows; in hosting the swallows, which every year choose the attic of the house to nest and reproduce. The wild rabbits that run around the garden, by the dozen, make us a little desperate when they rage on our flowers! The quiet of the place, the amazement in hearing how much noise a single car that passes in the distance produces, and realizing that it is hardly perceived in the city. All this is priceless!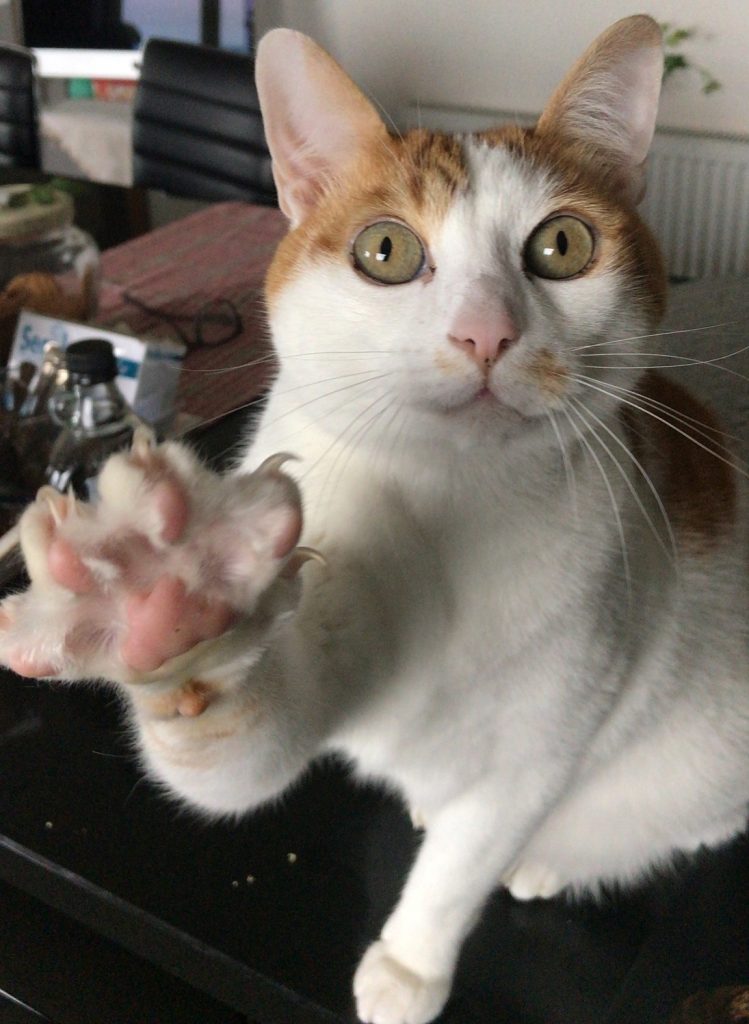 Casagastone is named after one of your beloved cats. What role do they play in the B&B?
It's named after Gastone, our male cat. There are also Mina and Ciccia. Mina, the oldest, found abandoned a few days after her birth and brought home, has lived with us for thirteen years. Gastone known as Gas, is the most enterprising of all, the one who, as a good tomboy, always combines some. Ciccia is his sister, they arrived six years later. There are guests who come to us to be able to caress them and others who do not even notice their presence. They don't have a real role in the B&B, but they are our mascots, often protagonists in the stories of our Instagram profile.
Do you ever miss Italy?
Of course, sometimes we miss it. In Italy we left all our friends and relatives, including our two children and, for eleven months, also our grandson. We often return to find them and to take advantage of the gastronomic excellence of our country. Generally, on our return we have at least one extra suitcase, full of cheeses and meats. We do not miss the climate, too hot in summer and too cold in winter, while here the temperature range is very low between the two seasons. Although rainy and windy, we find it pleasant. Nostalgia is also mitigated by having many guests who bring a little bit of Italy to Casagastone.
(Images from Casagastone Official Page Facebook)
From Liguria to Ireland to make a dream come true. Interview with Attilio di Casagastone ultima modifica: 2020-08-08T12:12:00+02:00 da